Y'all. This sandwich. The Ultimate Breakfast Sandwich. I don't know where to begin other than telling you to read the recipe, go to the grocery store, and make the garlic butter tomato sauce so you have all the ingredients for the best breakfast of your life tomorrow morning. I'm not exaggerating. I chose this for our breakfast on Christmas day and it did not disappoint. It's decadent, over the top, and you will have to practice the most self-control to not make it every day after. It's THAT good!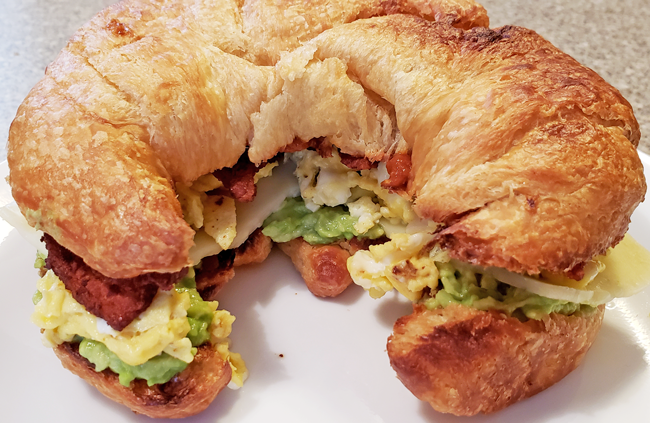 On Christmas day I wanted something different than the popular cinnamon rolls, and I really wanted something savory. After reading through tons of savory casseroles that weren't quite what I was looking for, I remembered this sandwich I had pinned over a year ago. I'm so mad that it took me this long to make it, but thankfully Pinterest did its job and when I was scrolling through, I knew this would be THE breakfast. Shout out to Pinch of Yum for the recipe!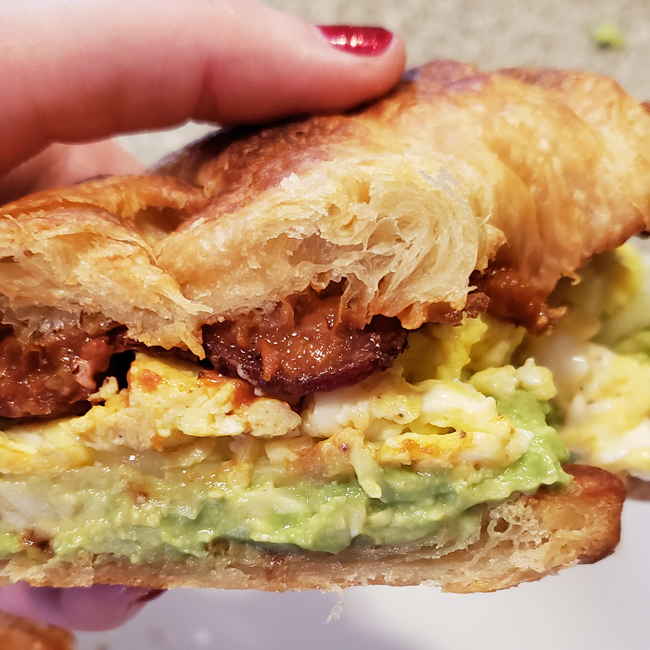 First, you'll want to make the garlic butter tomato sauce. It takes the longest and stores in the fridge, so make that the night before and have it ready. One thing to note, the full recipe calls for two tablespoons of balsamic vinegar and we found that to be too strong. I recommend using only one tablespoon.
The next morning, you're ready to cook the eggs and assemble. Start with toasted, buttery croissants and add a slice of pepperjack cheese while the croissants are still warm, so it starts to melt. On the other half of the croissant, add smashed avocado. Guacamole would work well here, too. On top of the cheese side, schmear a good helping of the garlic butter tomato sauce. It's better if it's dripping everywhere. 😛 On top of that, you'll want to add scrambled eggs. If you want a truly messy, sop-worthy sandwich, runny eggs would be amazing here. On top of the eggs, add your super crispy bacon. Put the other slice with avocado on top and BAM! Best. Breakfast. Ever.
For the full Ultimate Breakfast Sandwich recipe, visit Pinch of Yum. Please come back and let me know if you made the sandwich in the comments. We can gush over the best breakfast together. 😃