We all own an Instant Pot by now right? 👍 I've had mine about 3 years and I still love it. I'm always on the lookout for new recipes (other than risotto, which by the way I need to blog that recipe!) and I found this Plum Chili Chicken in The Essential Instant Pot Cookbook. The downside to an Instant Pot is that a lot of recipes are soups and stews, or heartier foods that I'm not in the mood for during the heat of the summer. I was thrilled with this Plum Chili Chicken because it had a ton of flavor and is served with rice and broccoli. Perfect for summer when you don't want to be stuck over a hot stove!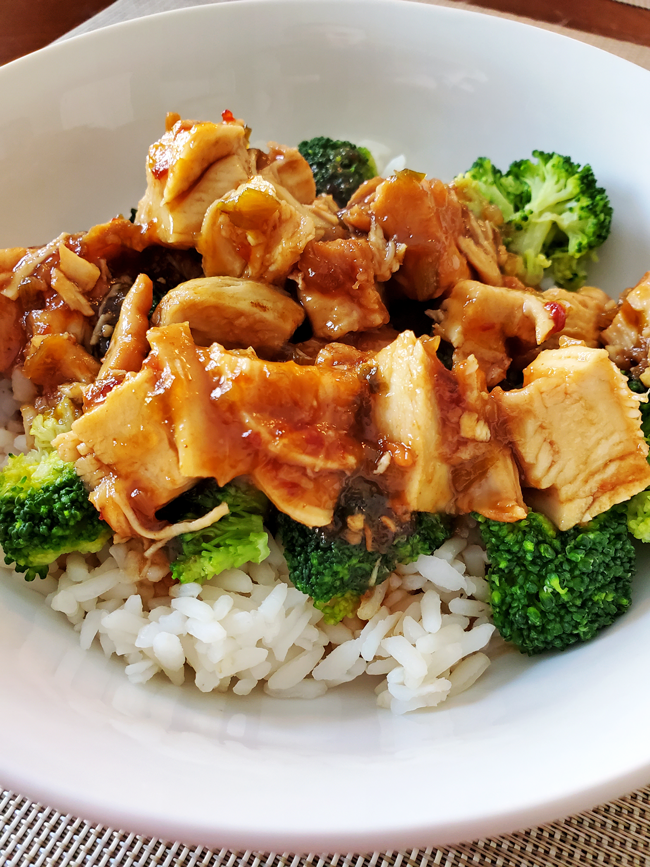 The recipe could not be easier. Mix together the sauce ingredients, place sauce and chicken in Instant Pot, let IP do it's thing.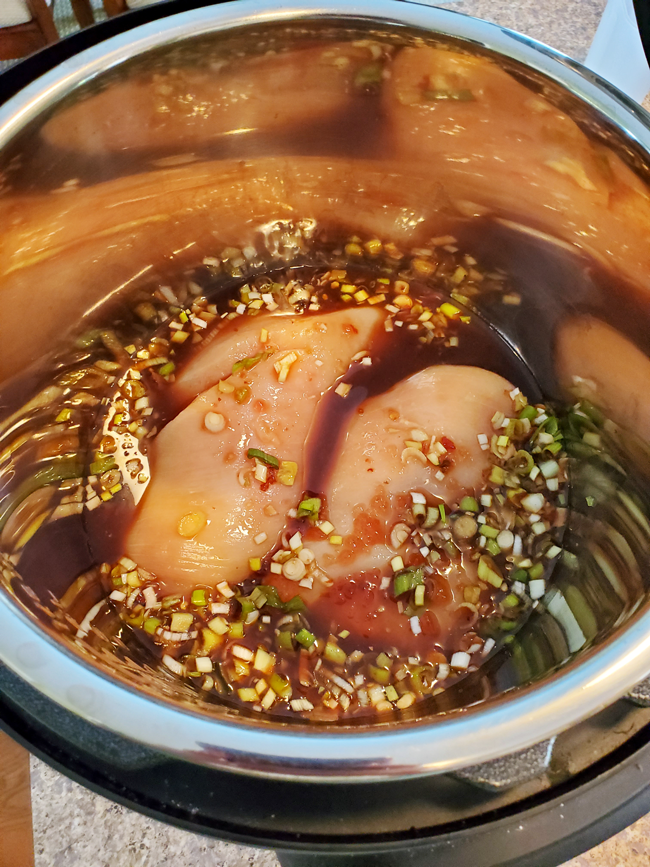 It's plum jam, water, soy sauce, sambal oelek, ginger, green onions, and garlic. If you can't find plum jam, apricot jam would work nicely here, too.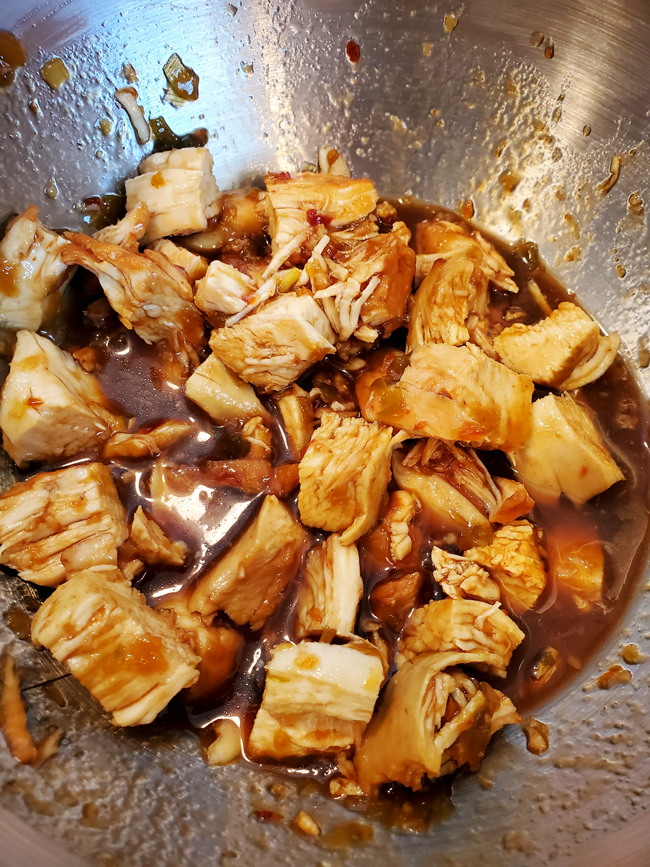 I sliced the chicken into bite-sized pieces and poured the sauce over it, so it would really be coated and flavorful. Serve over rice with broccoli or try it with some spiralized veggies! The recipe isn't very spicy as is, so feel free to add more sambal oelek, sriracha, or hot sauce to the finished dish if you like it spicy!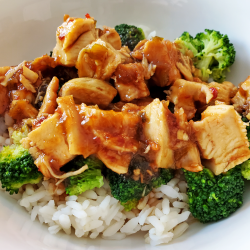 Plum Chili Chicken
Ingredients:
1/2 cup plum jam (or apricot jam)
1/2 cup water
2 tbsp soy sauce (I used low sodium)
1 tbsp sambal oelek
1/4 tsp ground ginger
1 bunch green onions (about 4 oz), thinly sliced
1 clove garlic, chopped
1 1/2 to 2 lbs boneless, skinless chicken thighs or breasts
cooked rice
cooked broccoli
sriracha or hot sauce, optional
Directions:
1. In a small bowl, whisk the jam, water, soy sauce, sambal oelek, ginger, green onions, and garlic.
2. Place the chicken in the Instant Pot and pour over the sauce mixture. Turn chicken with tongs to coat evenly and arrange in a single layer.
3. Close lid. Set release to Sealing. Select Poultry setting with high pressure, cook time 8 minutes.
4. Let pressure release naturally for 10 minutes, then set release to Venting. Transfer chicken to plate. Slice into bite-sized pieces.
5. Press Cancel, then select Sauté. Simmer sauce for about 8 minutes or until it has thickened.
6. In a medium bowl, mix cut chicken pieces with sauce. Serve over rice with broccoli. Add more heat if you like it spicy!
Post contains affiliate links.