Living in Nashville, it's easy to have a quick getaway to Chattanooga for the weekend. A two-hour drive east on I-24 (plus the time zone change) lands you in downtown Chattanooga with plenty to see, do, and eat! In August, we did just that and had the best time. I'm already thinking about my next visit! I'll walk you through where we stayed, ate, and played. The entire time we couldn't get over how much nicer their downtown is than Nashville. "It City" has taken its toll on our downtown, so fellow Nashvillians, a weekend break awaits you!
Friday
We left Nashville just in time to arrive in Chattanooga around 5 p.m. Plenty of time to check in to our hotel, look around, grab a drink, and head out to dinner. We stayed at The Read House and I cannot say enough good things about it. We booked a corner room with two queen beds in the historic tower, which has recently undergone a $25-million renovation… and you can tell! It was swanky and I loved it! The hotel has this Great Gatsby vibe with its decor, and one of the rooms is supposedly haunted (more on that later).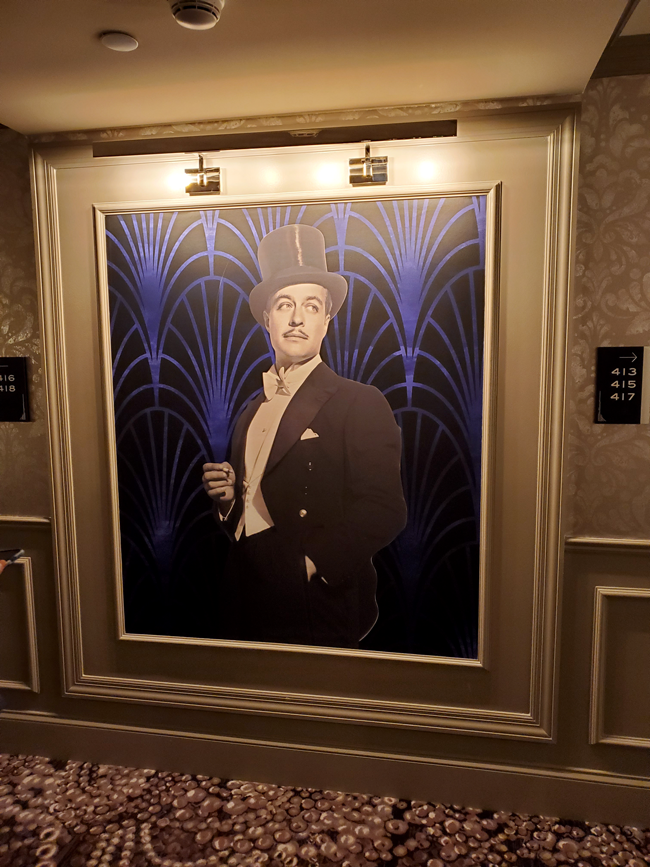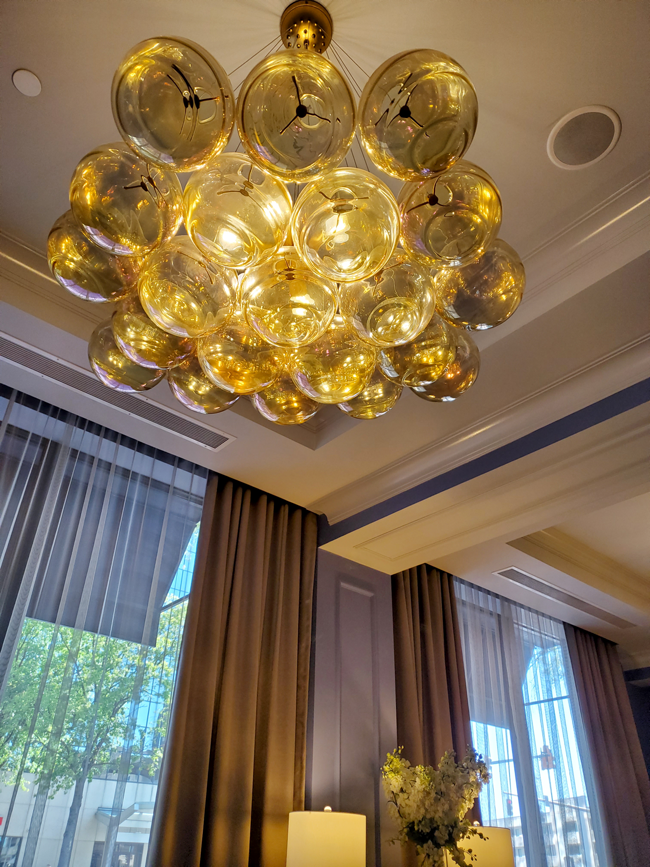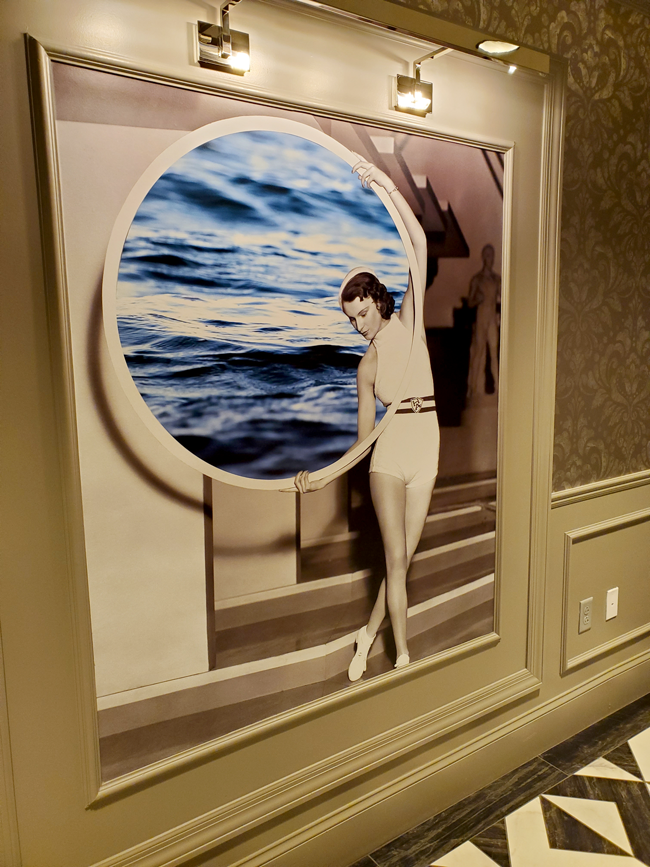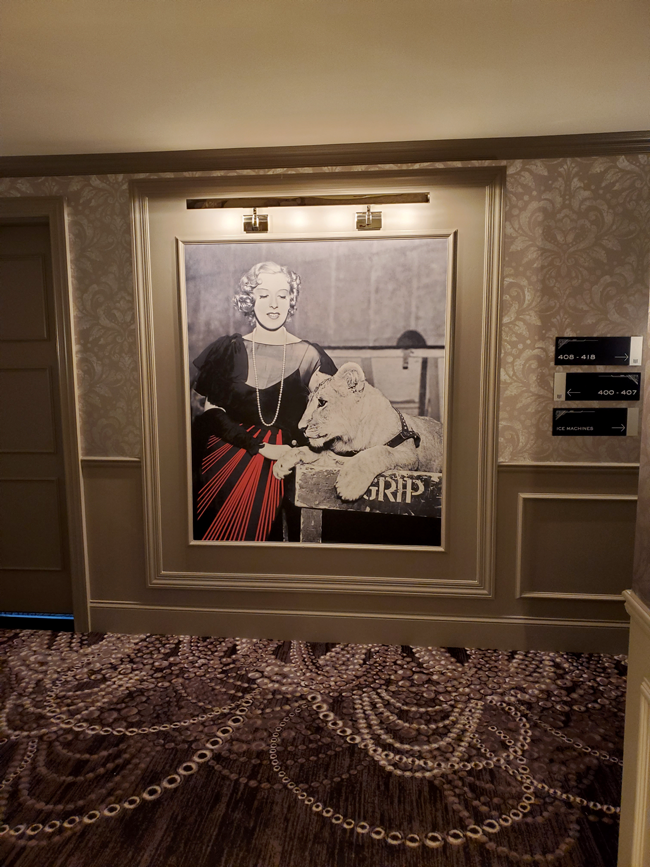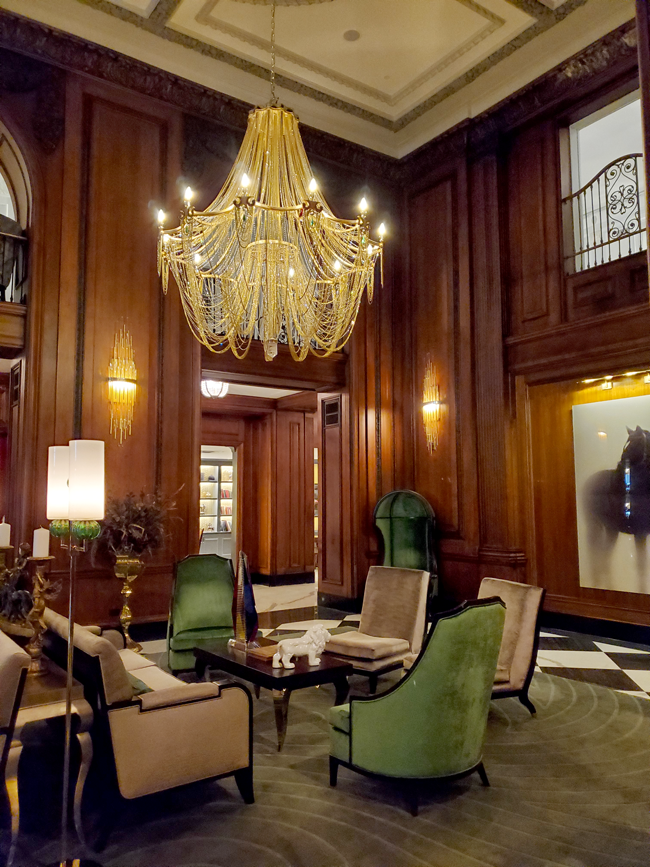 We had a great view, plenty of space, a really nice bathroom, complimentary robes and slippers, and complimentary champagne. The Read House was running a special when we booked and we also received a $25 dining card to use at their restaurant, the Starbucks in the hotel, or their bar. We promptly used it on Starbucks and cocktails, of course!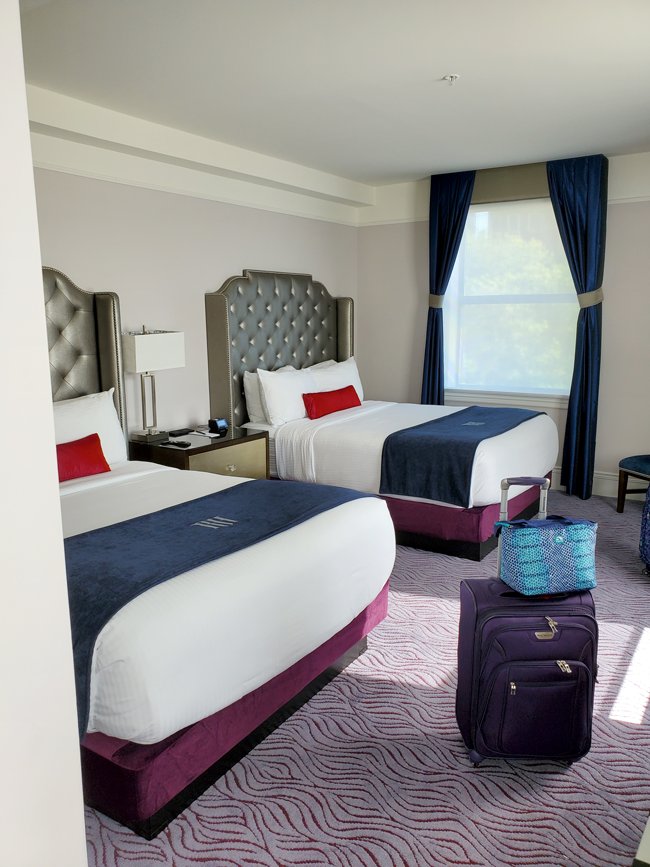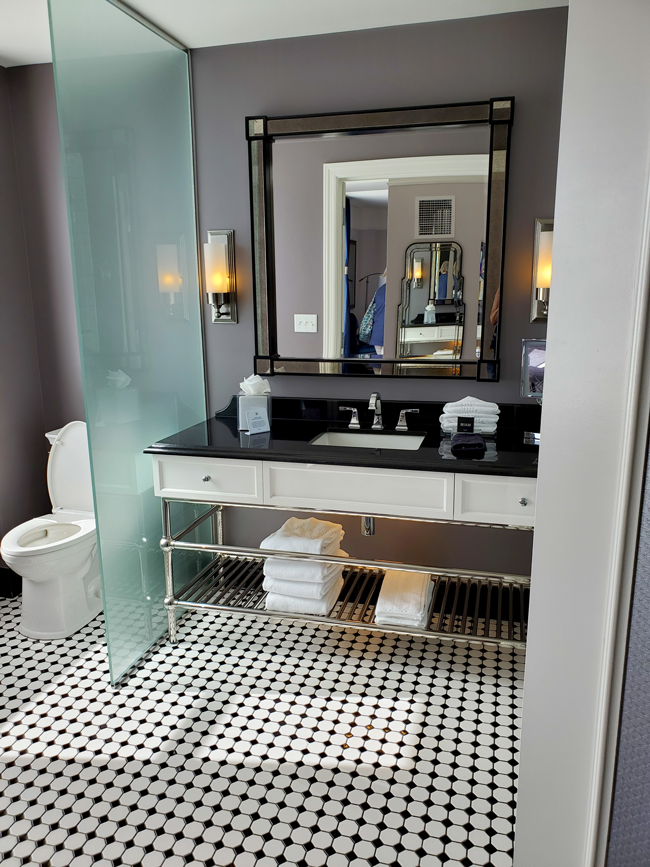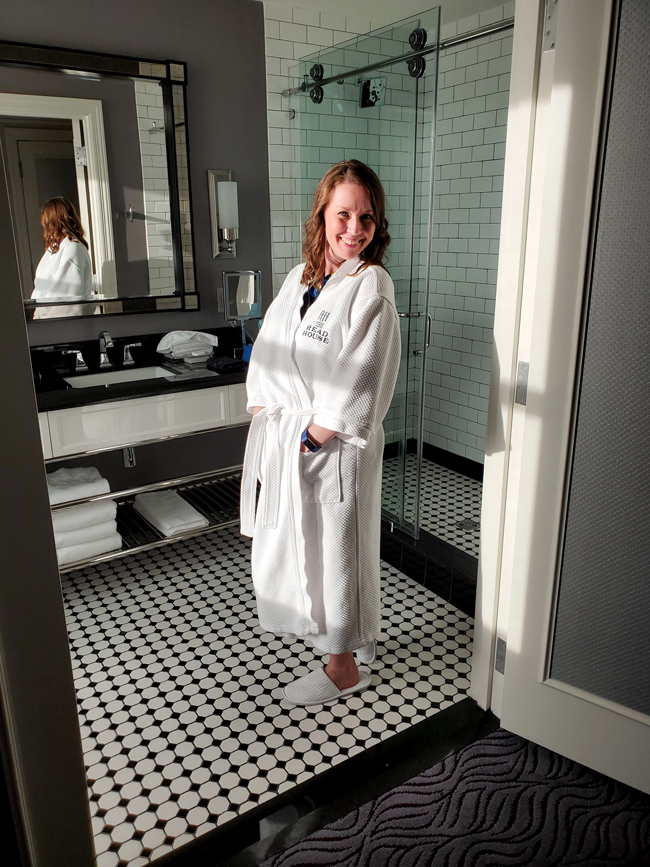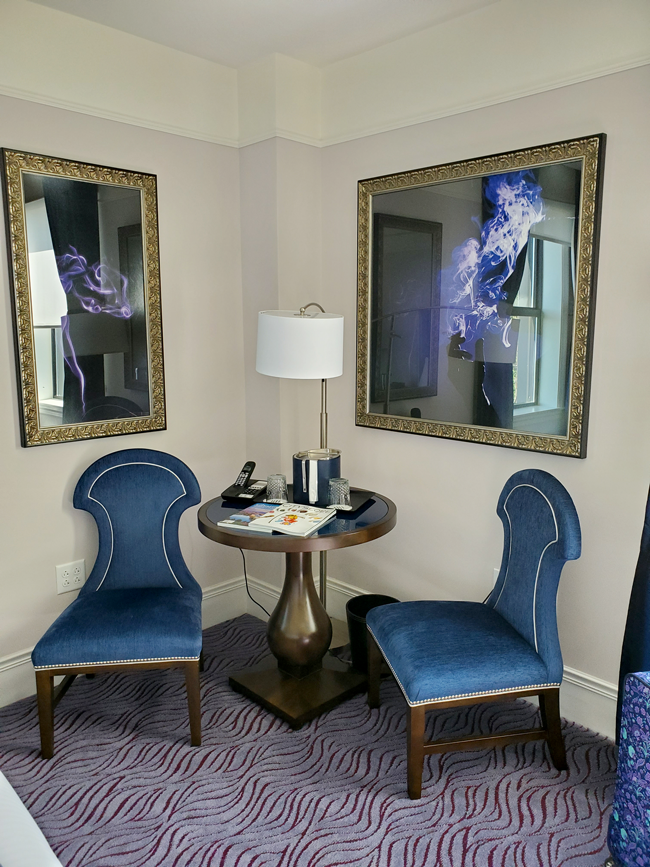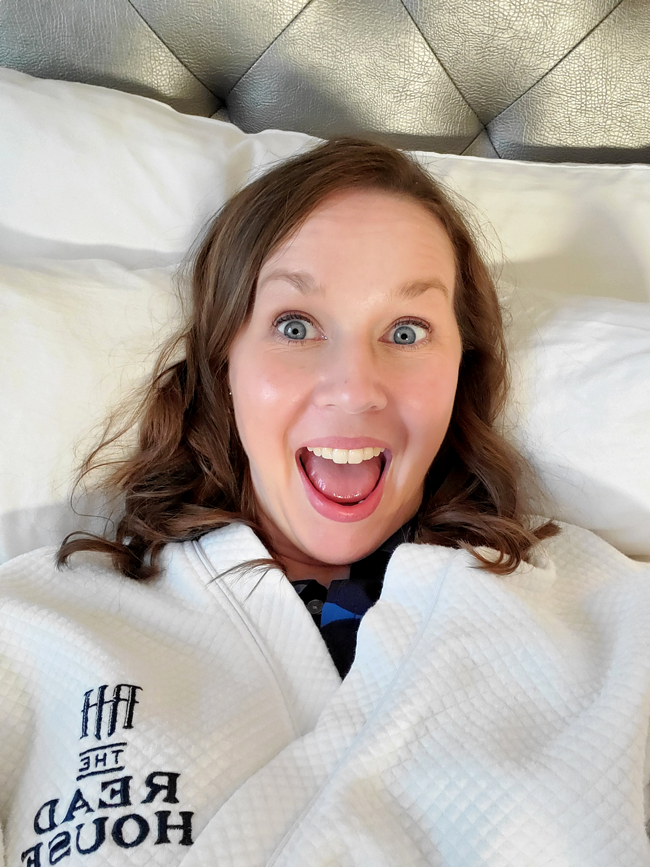 After oooing and aahing over our room, we headed to the Bar & Billiards Room to sip on our complimentary champagne. How cool are the glasses?!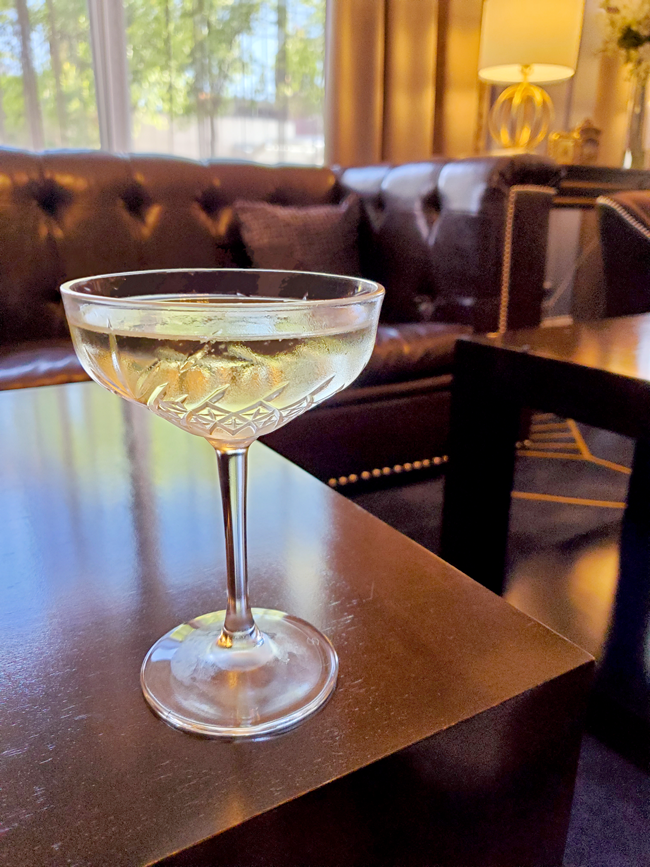 Next, we grabbed a Lyft and headed to the North Shore area for dinner at Brewhaus, a German restaurant and brewpub. Beer lovers will dig this one, but alas, I don't drink much beer. However, I can attest to their ridiculously good food! We split one of their starters, the Brewhaus Sampler. It's one giant German pretzel with a trio of mustards, bier cheese, and pimento cheese dips; three brat sliders; and four kraut balls. We agreed the pretzel was absolutely the best pretzel we've ever eaten. The mustards all tasted the same to us (cider, horseradish, and cherry), but the bier cheese and pimento cheese were perfection. We dipped everything in the cheeses. The kraut balls (bratwurst, cheese, and sauerkraut deep fried) were crispy and tangy. We also really liked the brat sliders. This was almost too much food for two people, so I'm glad we only ordered one!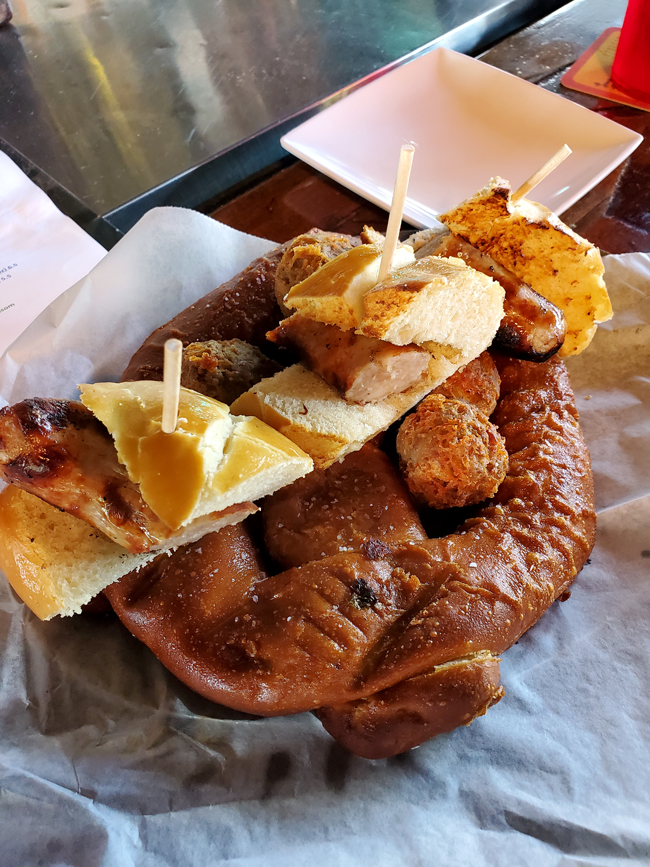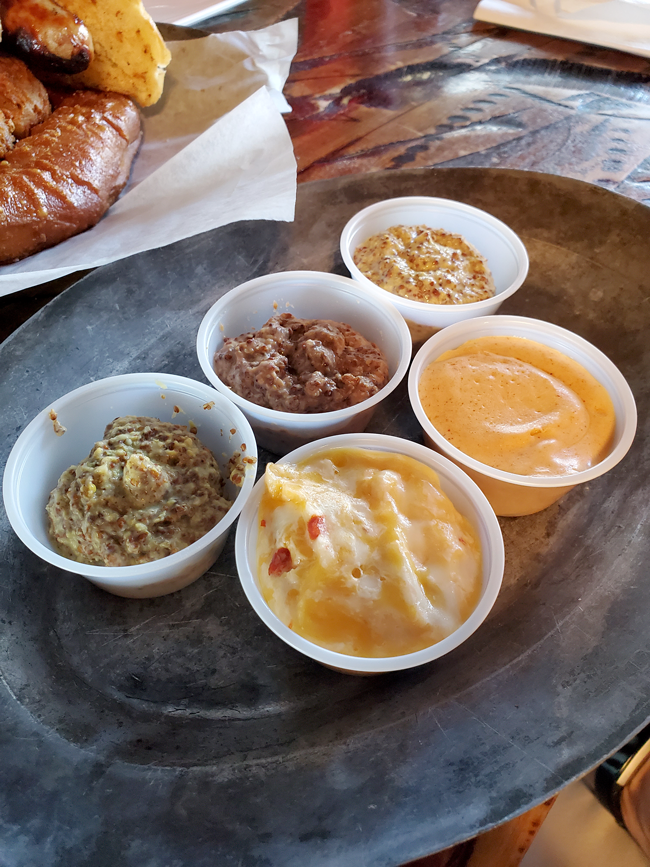 Later that evening we went on the Murder & Mayhem Haunted History Tour. This was about an hour and half walking tour through downtown Chattanooga. Every time we visit a new city, we try to catch a ghost tour. We really loved our tour guide, but the tour itself was kind of meh on the murder and mayhem. It was more of a history and architecture tour of Chattanooga. We enjoyed it, but it didn't have as much ghost gusto as other cities.
After the ghost tour, we tried to go to the Whiskey Thief Rooftop Bar atop the Edwin Hotel, but we didn't want to wait for a spot after walking so much, so we didn't hang around. Next time!
Saturday
Saturday we headed out early to beat the crowd for Maple Street Biscuits. This was high on my list of restaurants. I mean, just go to their website and look at those pictures (but try not to focus on the calorie counts)! I ordered the Squawking Goat, a flaky biscuit, all-natural fried chicken breast, fried goat cheese medallion, and house-made pepper jelly. While it was good, it didn't blow my socks off. The chicken was dry and the pepper jelly was overkill because of the amount. They pour it ALL OVER the biscuit and the plate, and it was super rich. If you order this, I recommend getting the jelly on the side.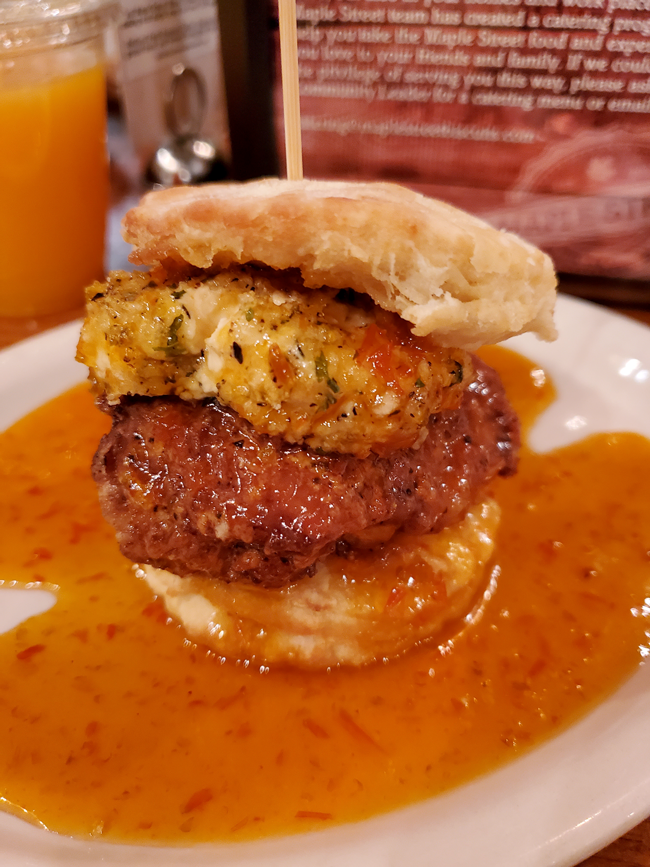 My mom got the BAM! waffle, a house-made vanilla waffle with asiago cheese and pecanwood-smoked bacon baked in, topped with honey butter & Bissell Family Farms real maple syrup. The waffle was really tasty, but stingy on the bacon.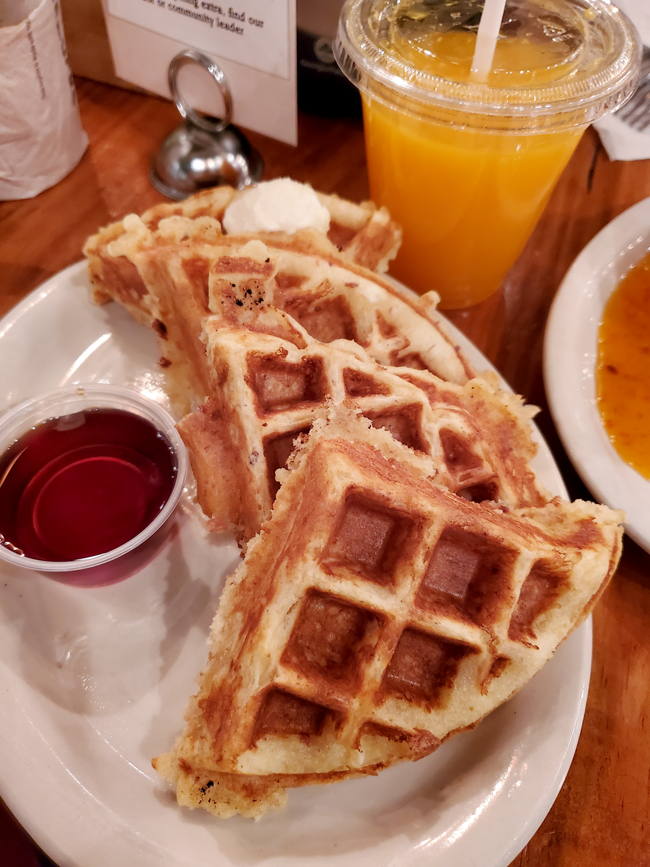 Next, we needed to kill time before a tour, so we walked around downtown Chattanooga. We took in the sights, especially outside the Tennessee Aquarium and on the Walnut Street Pedestrian Bridge.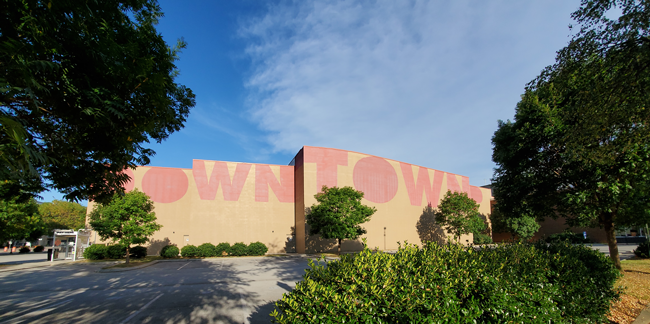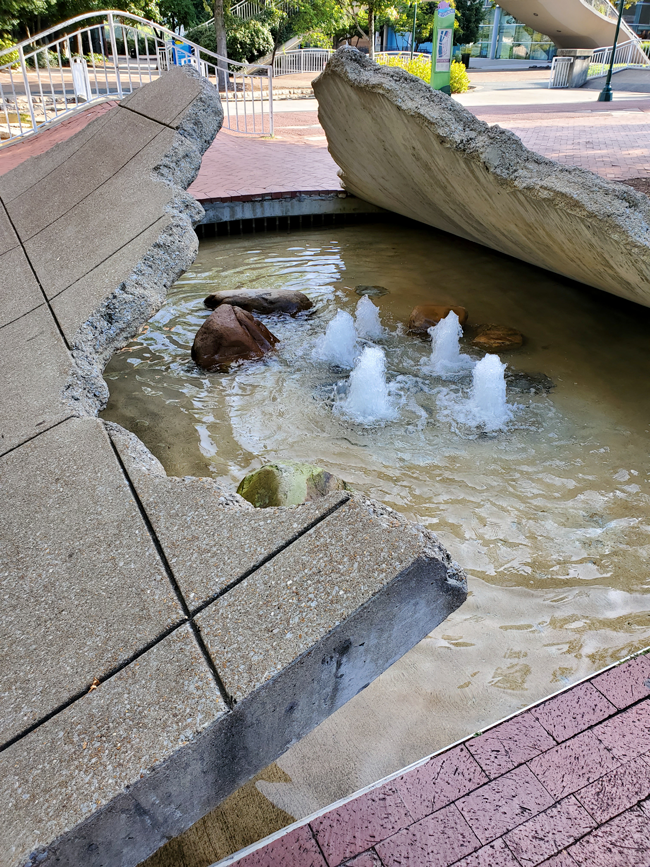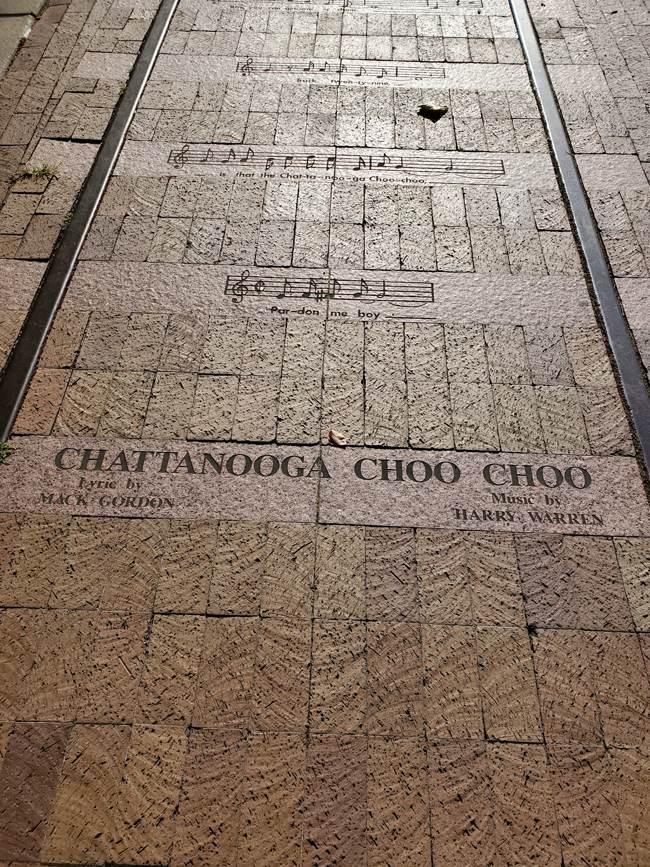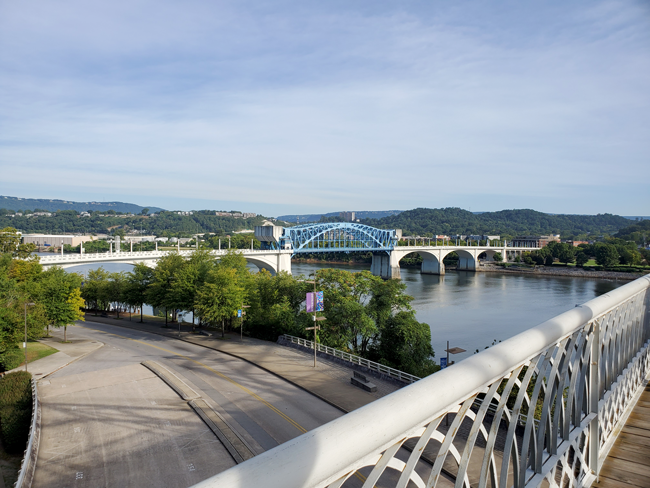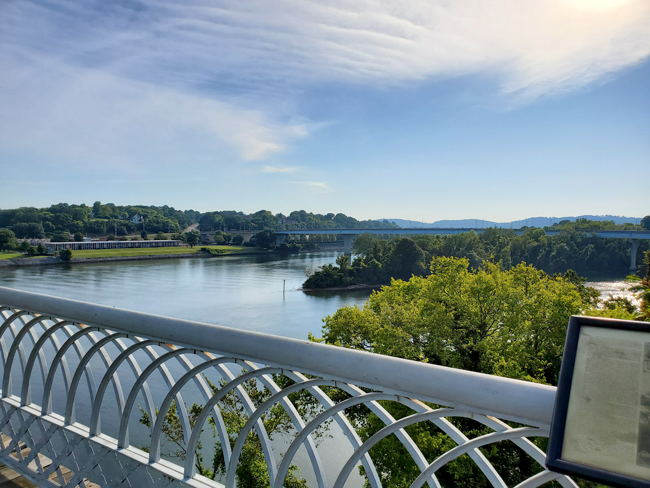 At 10 a.m. we hopped on a van with the top cut off (literally, they cut it off to make it open air) and embarked on a one-hour tour around Chattanooga. I'm so glad it was earlier in the day, because it was hot! We took the Chattanooga Tennesseer and it was so nice to be driven around in the open air having someone tell us about the history. Highly recommend this tour and it's only $15!
After the tour, we headed to Clumpies for milkshakes! I got mint chocolate chip (duh) and my mom got chocolate. They were incredible! We walked back from North Shore over the pedestrian bridge to downtown Chattanooga. That's called balance, my friends. Milkshakes + a lot of walking. 🙂 Plus we called this lunch since we were so full of ice cream goodness.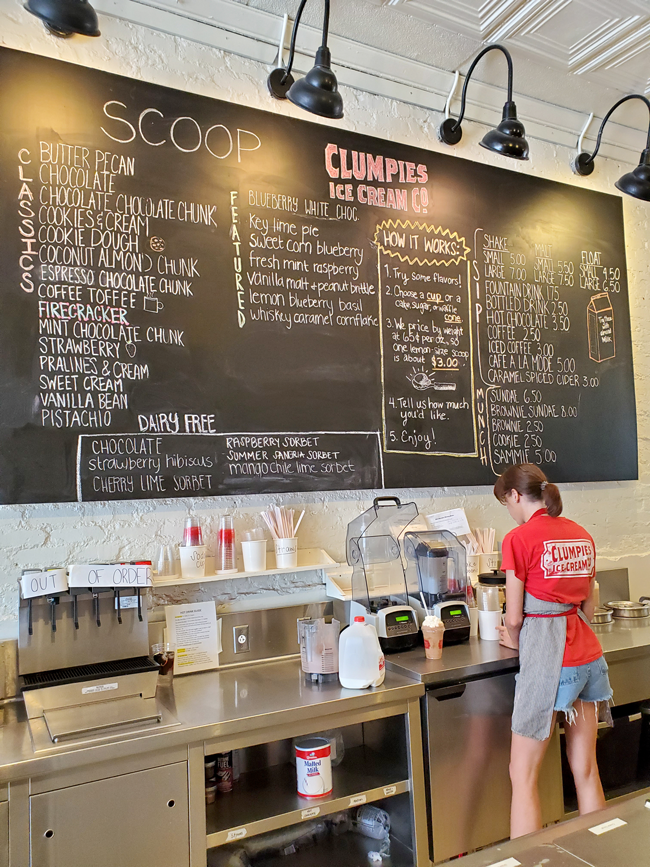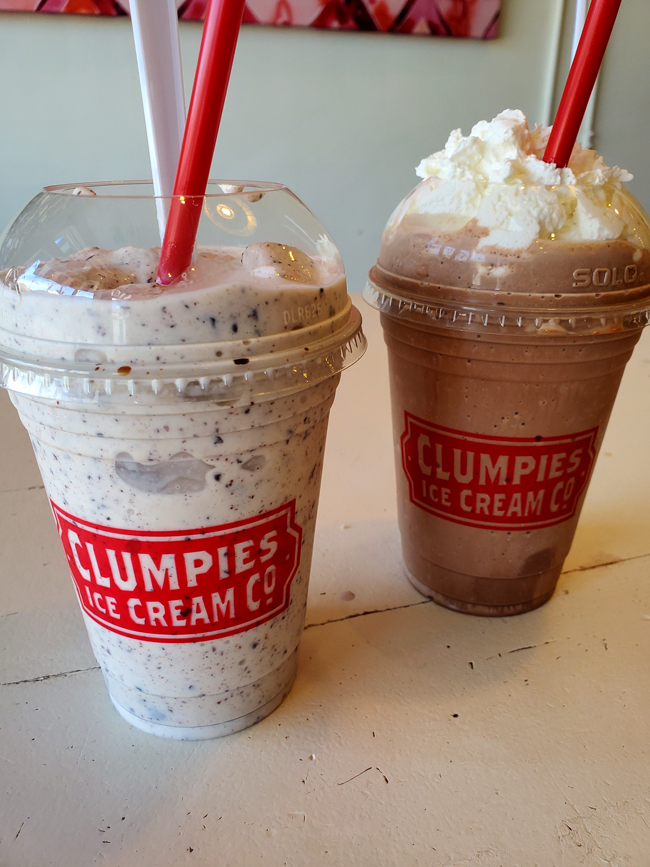 We went back to our hotel, The Read House, to tour their Haunted Room 311. Every day between noon and 2 p.m. they offer this tour for free! It's said to be haunted by Annalisa Netherly – a guest who was allegedly beheaded in the bathtub by a jealous lover. The room was restored to back in Annalisa's day to make her comfortable and doesn't have modern amenities. Our tour guide suddenly pointed out how a lamp shade tilted while we all weren't looking. We totally believe the room is rigged for fun stuff like that. It was cool to see, but I don't believe it's haunted. It's not even the real room. The original hotel burned down and was rebuilt later. So, yeah… but still creepy.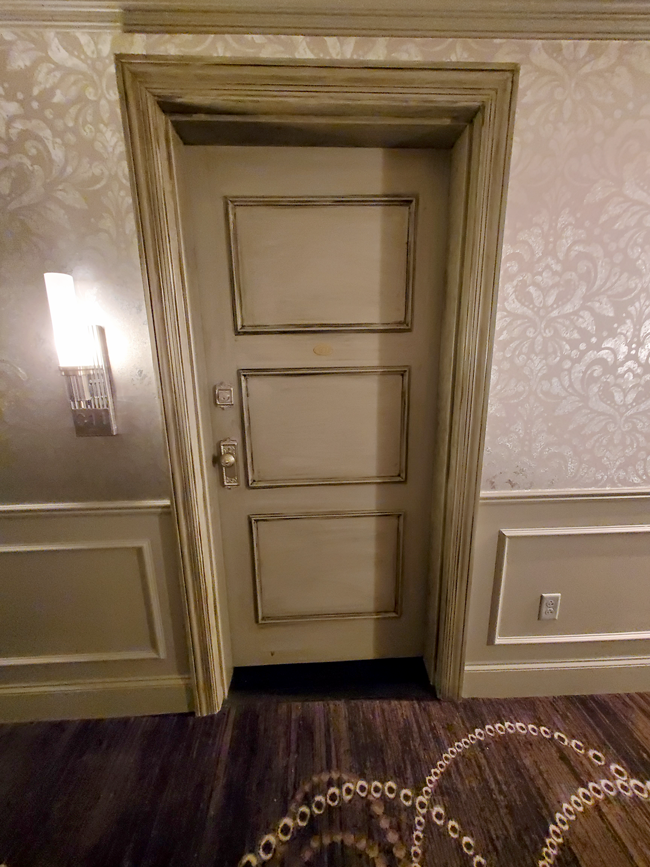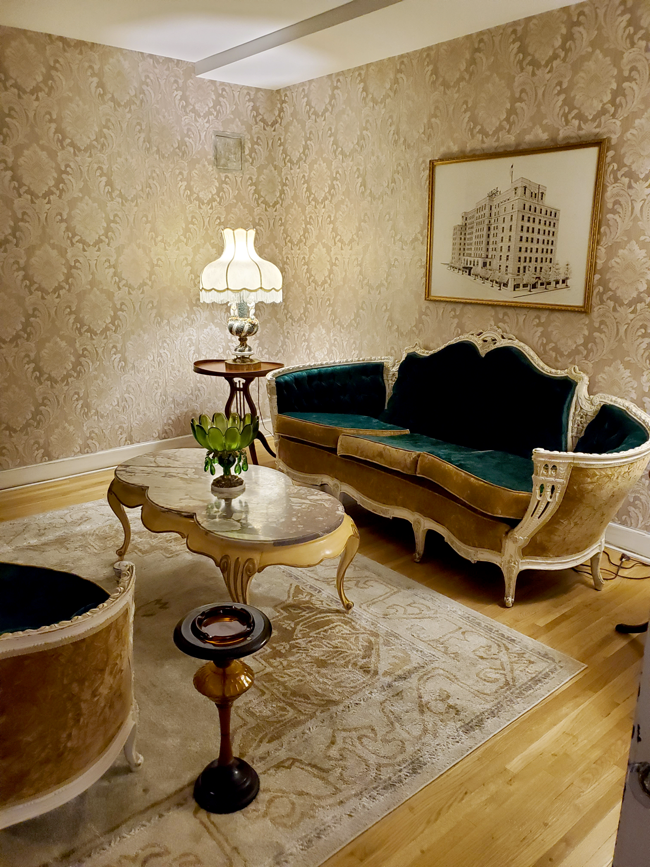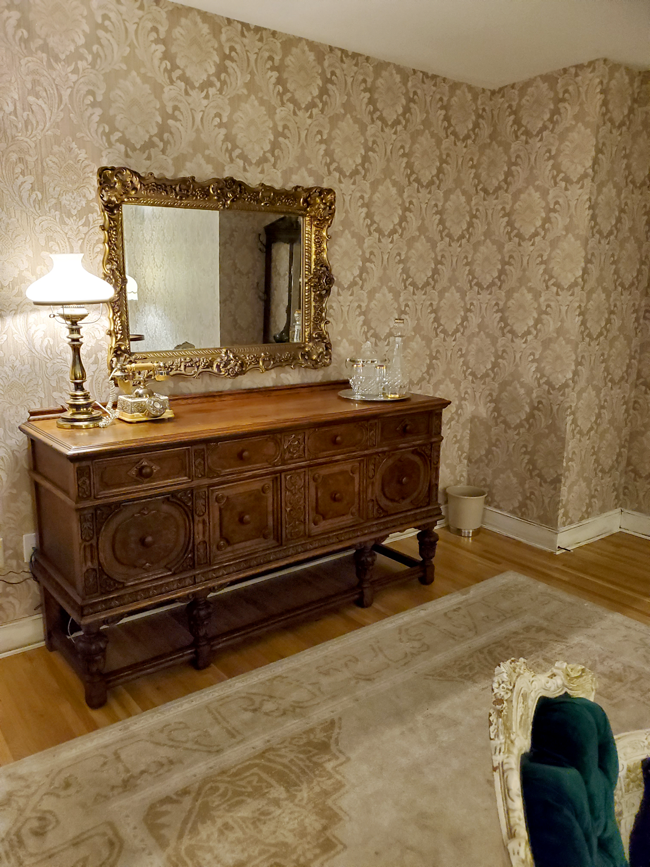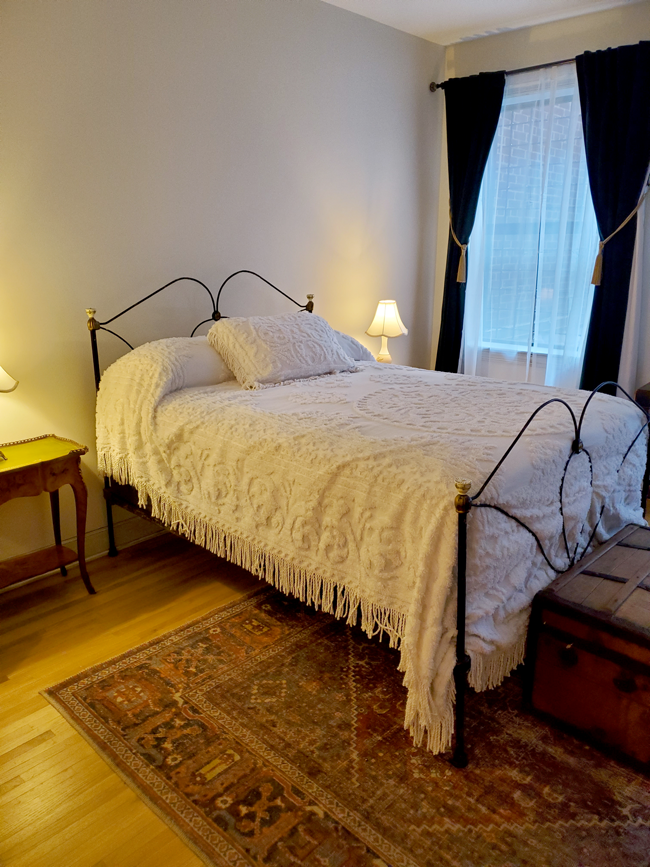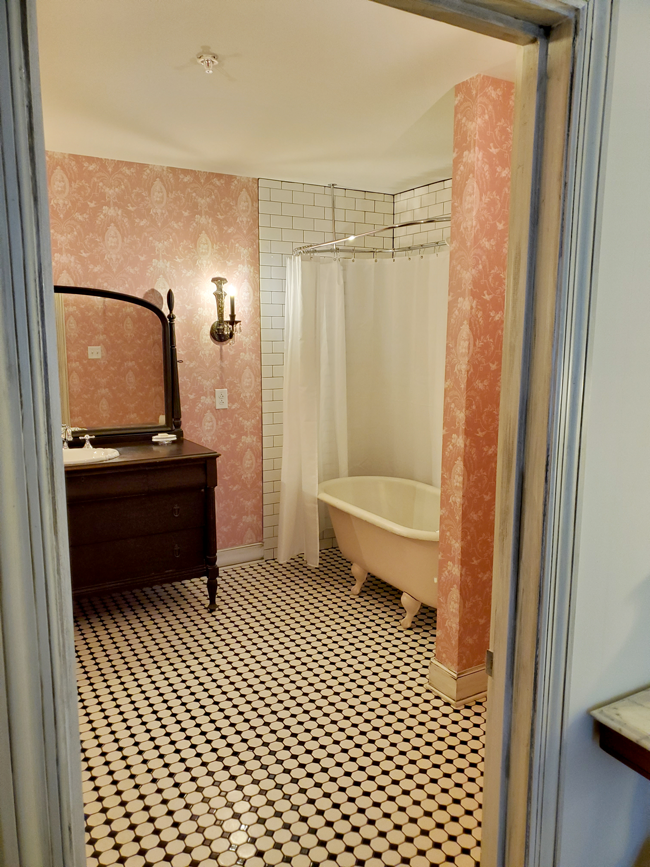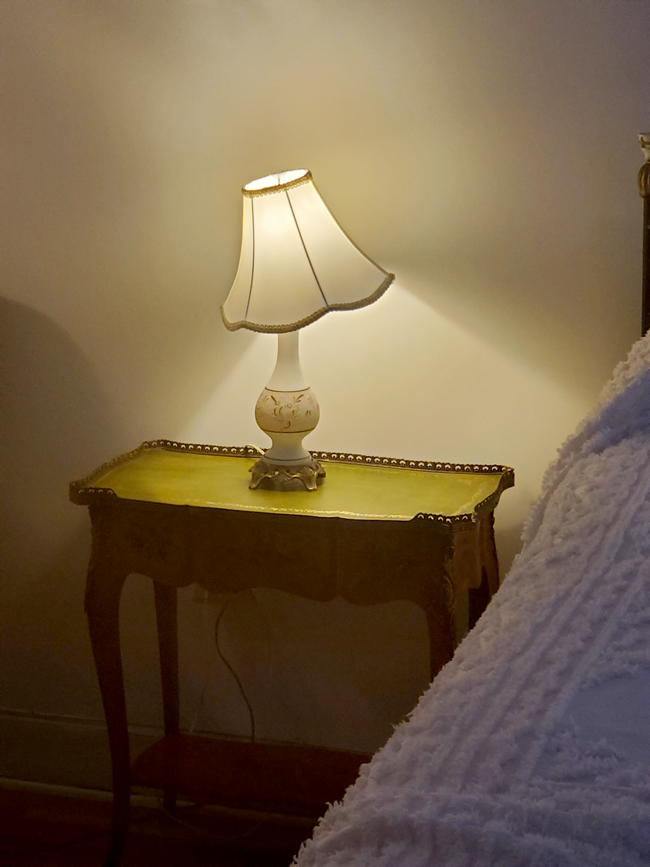 We made our way to the Tennessee Aquarium next. I have been wanting to go here for the longest time! It's separated into two buildings, River Journey and Ocean Journey. It was really cool to see all the exhibits, but holy cow can it get crowded. I'd recommended going when most kiddos are back in school.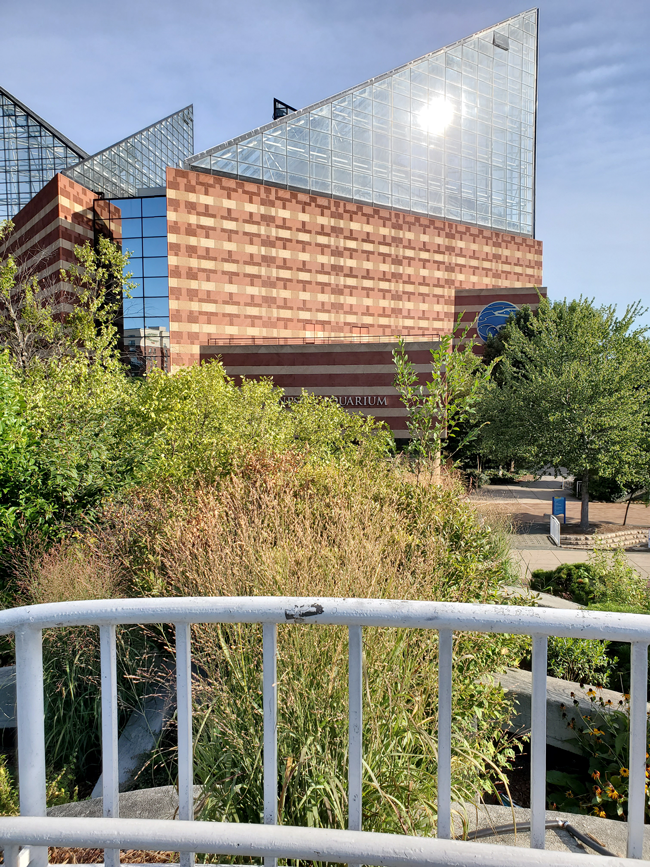 After the Aquarium, we walked a bit further down to the Southern Belle Riverboat for a cruise. Since our lunch was a milkshake, we decided to get a snack and some tasty beverages while we waited for the cruise to start. At the 3rd Deck Burger Bar, we had Jack & Cokes and the world's nastiest nachos. I do not recommend eating food from this place. The drinks were fine, but the nachos were super stale and covered in black pepper (who does that?). The salsa was so bad we didn't touch it and I'm pretty sure the cheese dip came from a ginormous can that had been there for years. Hard pass on this place, people.
The cruise itself would have been really wonderful if it hadn't been 2,000 degrees. I bet it would be really nice to go back in the fall when the leaves have changed color and the weather is much nicer. They have evening cruises and dinner cruises, as well.
We were more than ready for good food after the cruise and made our way to Urban Stack. I had heard about this place for its burgers before and we were ready to dig in! They have a ton of burger combos, but we both landed on The Big Cheese — chipotle ketchup, balsamic onions, lettuce, tomatoes, house sauce and your choice of one of 4 cheeses: sharp yellow, white cheddar, fiesta, or house-made pimento cheese. I picked sharp yellow, mom picked white cheddar. The burger was just average for us. Nothing special, and we didn't like the bun. We both agreed that balsamic onions are a really good burger topping though. We split an order of fries with half regular/half sweet potato. They were meh, too, and the sweet potato fries weren't very hot. This place is a popular spot, and wasn't bad, but I wouldn't put it on a must-eat list.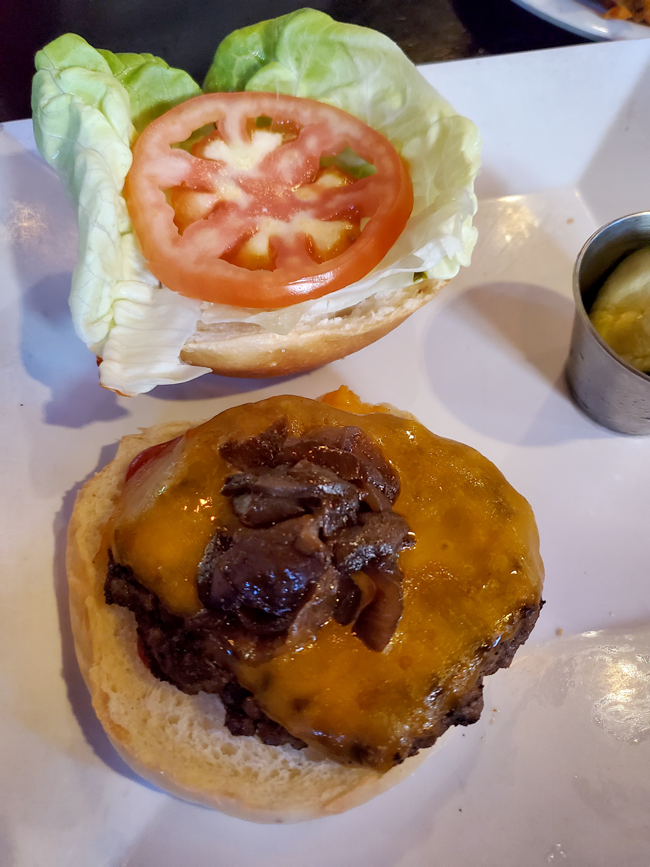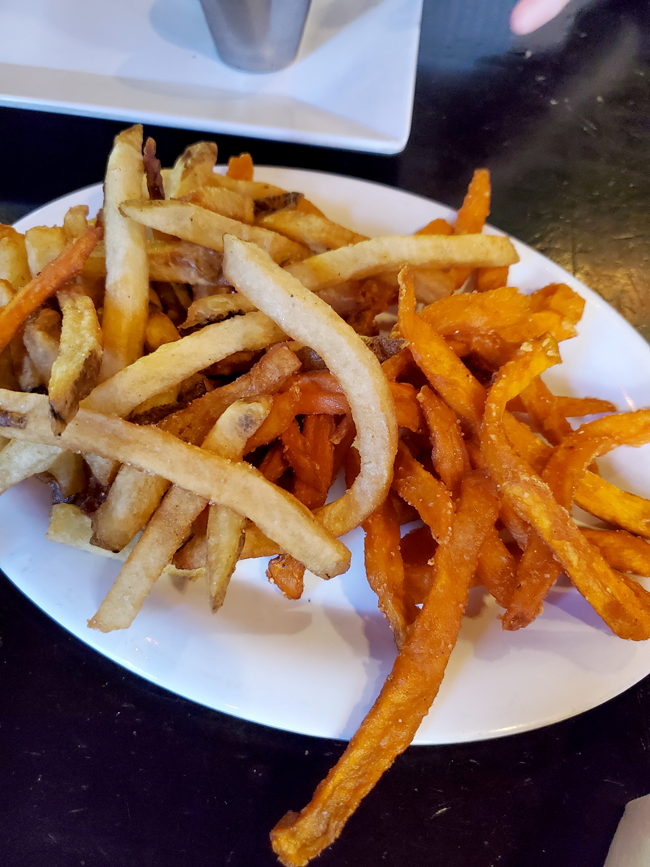 You know we had to get dessert after dinner! We took a short walk over to Hot Chocolatier, this really cute coffee/dessert shop. We split a Chocolate Mousse Cake that was HEAVEN. Creamy, chocolatey, rich, everything I hoped it would be. Do not miss this place if you have a sweet tooth and find yourself in Chattanooga.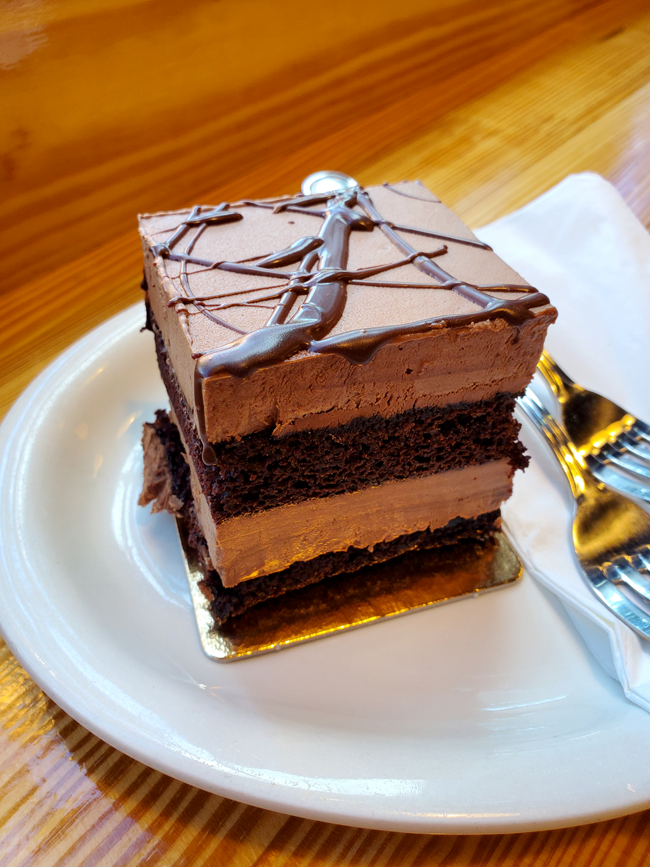 As if we hadn't stuffed ourselves enough, we capped off the evening with a few cocktails back at The Read House. I usually do not like gin-based cocktails but I am currently obsessed with grapefruit, so I ordered the Pamplemousse Martini and was not disappointed. Gin, grapefruit liqueur, lemon juice, lemon swirl. Very grapefruit-y and not too sweet. Mom ordered the Mary Pickford — rum-based, maraschino liqueur, pineapple, and grenadine. It was a bit too sweet for my taste, but she loved it.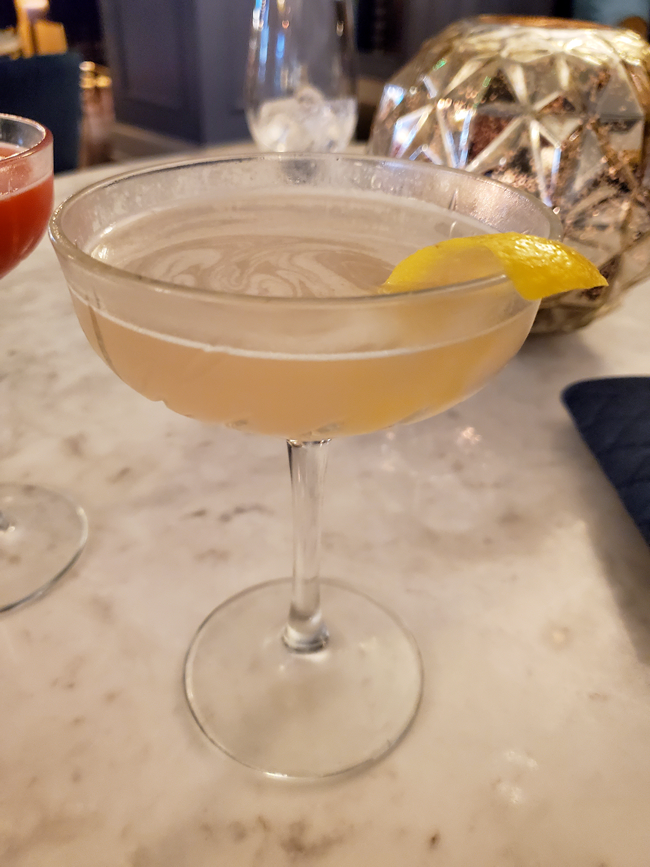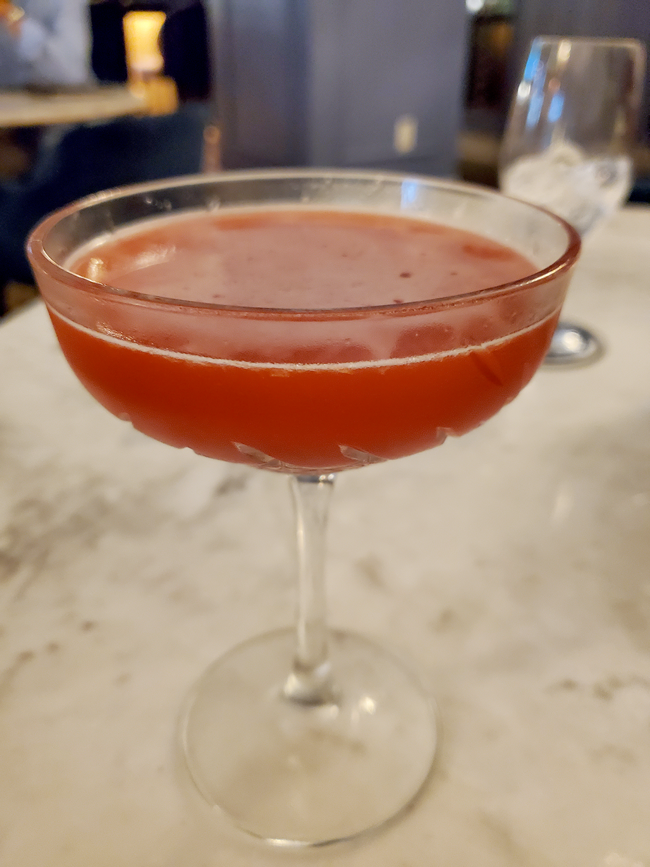 Sunday
We got up super early to head to Aretha Frankensteins for breakfast. Now this was one spot I was really excited about. I'd heard so much about its giant pancakes and quirky decor, and it lived up to the hype! I think it's a touristy attraction, but we didn't care. Our Lyft driver had never heard of the place and it's smack in the middle of a residential area. We got there a few minutes before they opened and our Lyft driver was so concerned that he'd left us in middle of nowhere that he hung around for a minute, so nice! The inside is crazy. Random stuff everywhere, but the old cereal boxes wall was my favorite. We'd heard about the service being super slow and this is most definitely true. We were the first people there and then two other tables came in. It took forever for the three tables to get food. Still I thought it was worth the wait.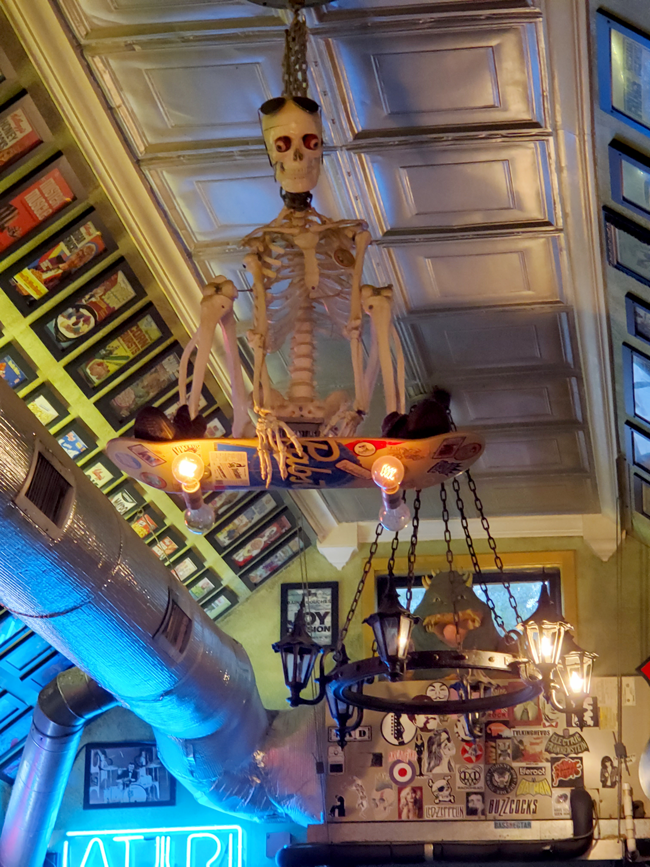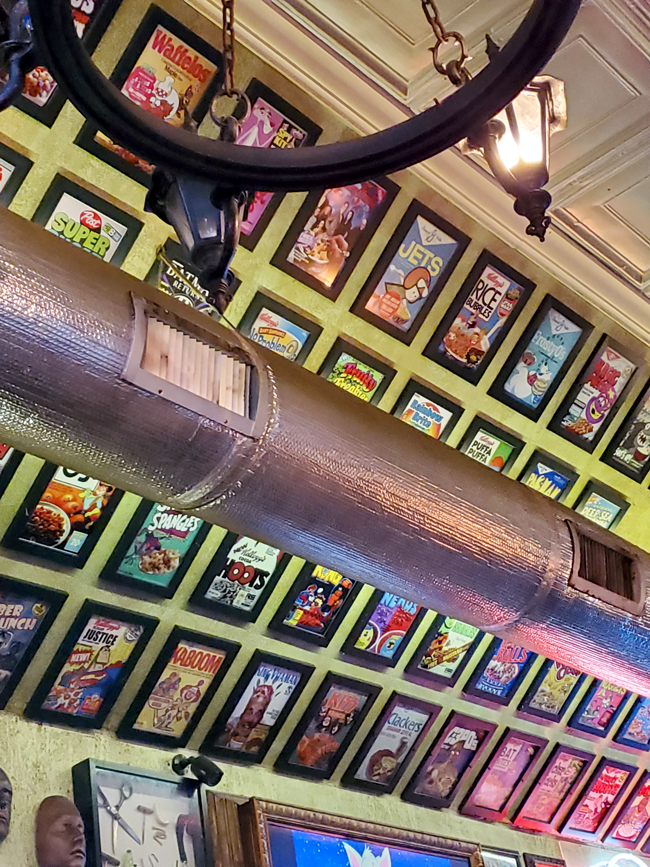 Of course I ordered the pancakes! I got the Slim Stack, which is two of them, added chocolate chips, and a side of extra crispy bacon. Holy moly they were huge! I couldn't finish them, but luckily we were headed home and I took them as leftovers and promptly finished them for dinner that night. 🙂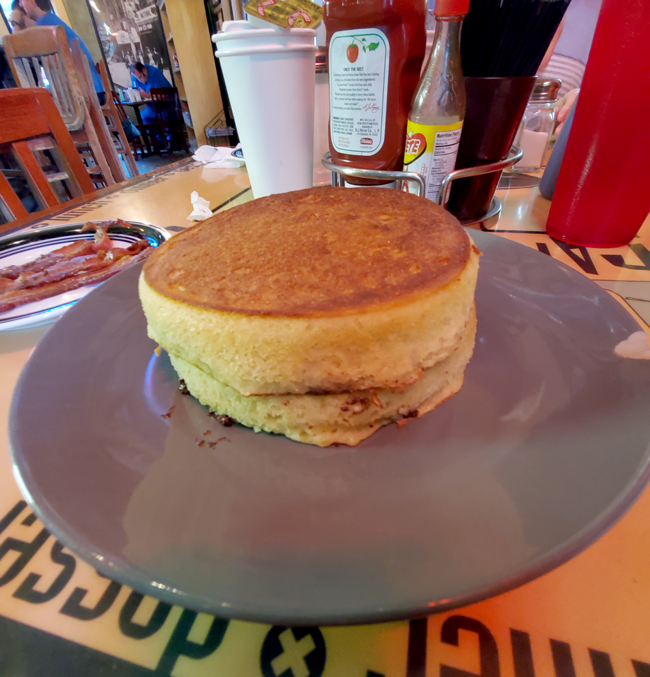 My mom got the small Biscuits and Gravy (which were still huge) and a side of scrambled egg. She said the biscuit wasn't very good as it was hard and tasted leftover. I'd read that about their biscuits in a lot of reviews, so maybe stick to the pancakes when you go.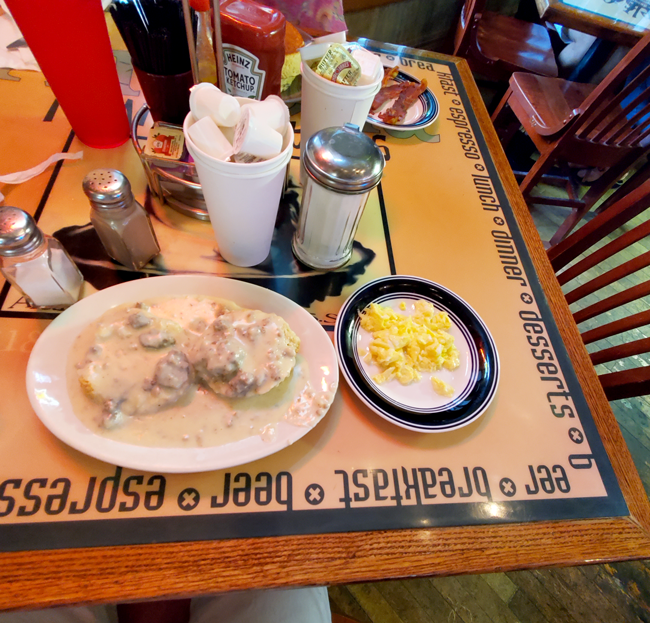 A bit south of Chattanooga is Lookout Mountain that has Ruby Falls, Rock City, and the Incline Railway. We decided on Rock City and the Incline Railway on our journey home. My mom went to Ruby Falls as a kid and it's kind of lacking, plus the both of us do not do caves (hello claustrophobia!), so we skipped it.
Rock City was pretty cool as you walk through the gardens and they have different touristy areas along the way (gnomes!), but the real treat is the view at Lover's Leap. You can see seven states! It's gorgeous. This is another reason I'd love to go back in the fall because I bet that view is spectacular when the leaves change color.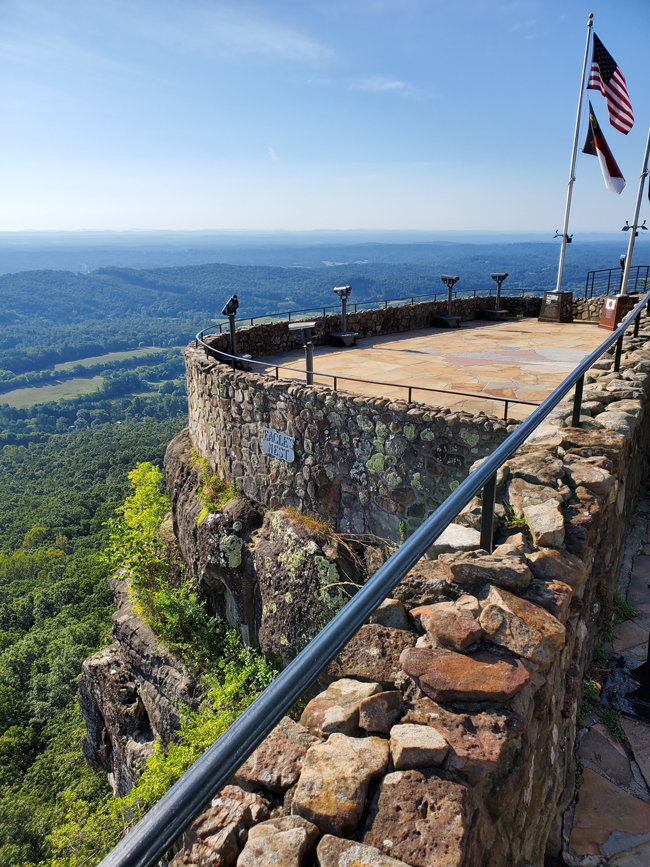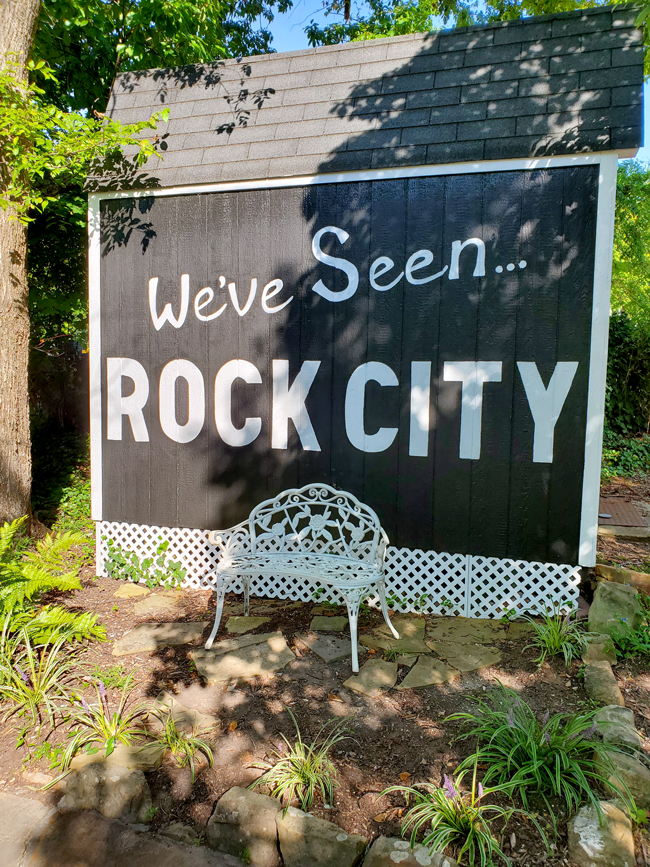 The Incline Railway was our last stop on the trip and to be honest, we kind of wished we had skipped it. It's a lot of waiting around and not really all that. Yes, the incline is STEEP and the views are cool, but not really worth it the time of year we went. Plus, once you get to the other side, you have to get in line again, wait, and then get back to where you started. I think by that time we were tired and ready to get on the road home.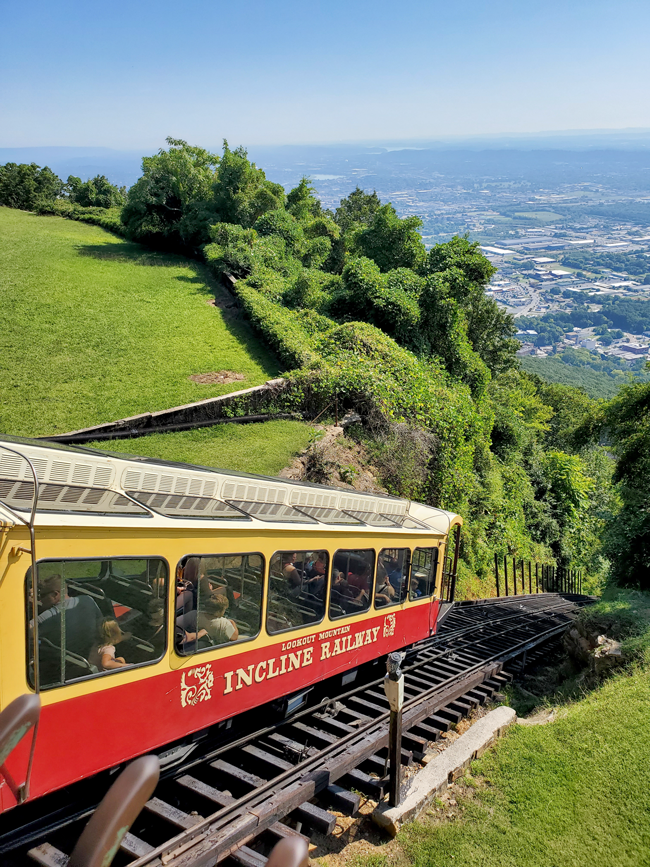 So that's a wrap on Chattanooga! I can't wait to go back and will definitely plan another trip when it's not so hot. Have you been to Chattanooga? What places and restaurants do you recommend?