I'm sure many of you have seen Throwdown with Bobby Flay on the Food Network by now. If not, it's a great show where Chef Bobby Flay challenges others who are on top of their game in different areas of cooking. Sometimes he wins, and sometimes he doesn't. For my visit to New York, I made sure to check out some of the places that had been featured on Throwdown. I knew the food was going to be excellent because out of the three spots I picked, Bobby didn't win a single one of them!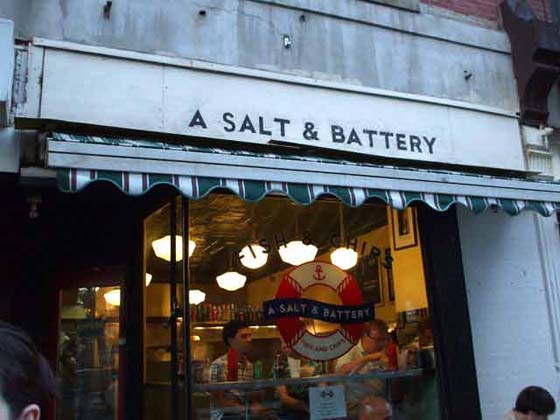 The first place I picked was A Salt and Battery, located at 112 Greenwich Avenue in the heart of Greenwich Village. It's a tiny shop with about eight bar seats, but lucky for us it wasn't too crowded that day. I ordered the small Haddock fish and chips and it was a nice-sized serving. The fish was fried perfectly with a crunch to the outside and tender fish on the inside. Their homemade tartar sauce was delicious. Not too much of a mayonnaise taste and very fresh. I sprinkled my fish and chips with malt vinegar and it was so good!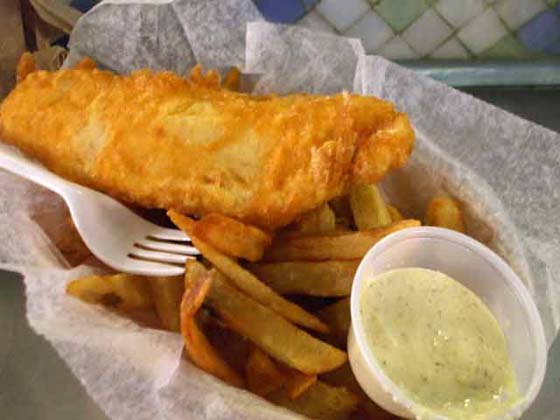 I'd like to tell you it was their reputation for fish and chips that lured me in, but it was the DEEP FRIED Mars Bar that did it. Being from the South, you'd think this wasn't my first taste of a fried candy bar, but it was! I've been dying to try one. I think this Mars Bar was the UK version as it didn't have any almonds in it like the ones you could find here in the States. I loved it! It took an ordinary candy bar over the top. A crispy outside and melted, gooey candy bar on the inside. It wasn't so melted that it was runny, it was just perfect. It was hard to finish it after the basket of fish and chips, but I managed to somehow. I wouldn't recommend eating one every night, but it sure was tasty!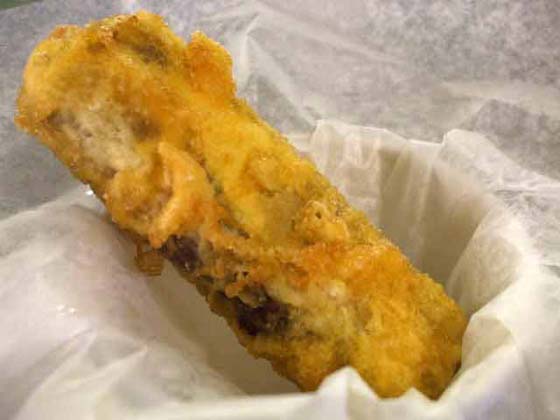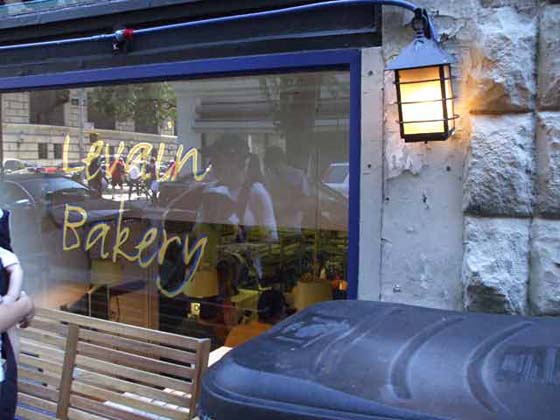 My next stop was the Levain Bakery, located at 167 W. 74th Street. The bakery front is super tiny, but I lucked out on my visit and had no waiting. They offer several baked goods, but are known for their cookies…huge cookies. They come in four flavors: chocolate chip walnut, dark chocolate chocolate chip, oatmeal raisin, and dark chocolate peanut butter chip.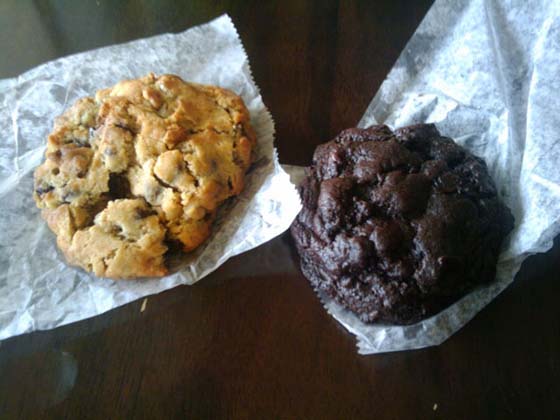 I chose the Chocolate Chip Walnut (the Throwdown winner) and the Dark Chocolate Chocolate Chip. Wowza! These cookes are unbelievable! Surprisingly crispy on the outside, yet still moist and chewy on the inside. I thought for sure they were going to be too doughy on the inside, but they were just heaven. The absolute best cookies I've ever had. I can't even choose between the two which I liked best. I paid the Levain Bakery a second visit to bring a box home for my friends to enjoy. Boy I wish they had a branch in Nashville!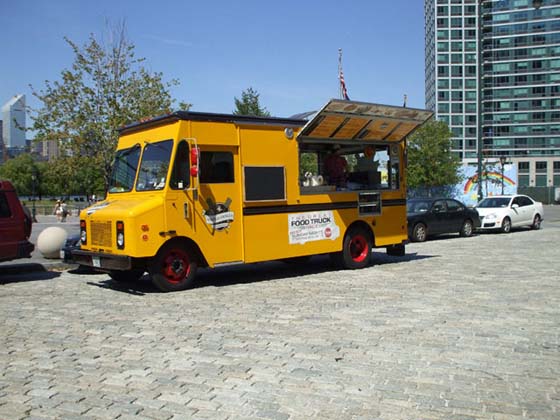 My last stop for Throwdown food was the Wafels and Dinges Truck. On the day I tracked them down, they were in Brooklyn, so you better believe I dragged my friend all the way to Brooklyn for waffles. Was the trip worth it? Absolutely!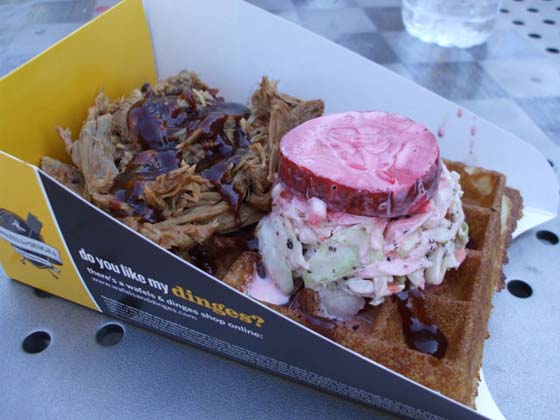 I went all out and had the BBQ Pulled Pork Wafel. I figured if chicken and waffles works, so could a bbq pork waffle. It was amazing. The crispy waffle with a hint of sweet complimented the sweet of the bbq pork. It also comes with a serving of creamy, cool coleslaw on the top and what they call a "coolickle." The coolickle is a pickle that's red and tasted like a cherry pickle to me. Sounds odd, but I loved every bit of it. Everything went so well together. It's well worth tracking this truck down. Visit their website to see where they are each week.
It wasn't hard to taste why these spots won their Throwdowns!
Part 1, Flavors of NYC Food Tour
Part 3, What the Locals Eat
Part 4, Fun Foods
Part 5, Just Desserts