These days I'm all into meal planning and prepping. The weekend (especially Sunday) is my time to get everything together so I can do as little as possible when it comes to meals during the week. I get up super early for work and the last thing I'm going to do is get up even earlier to cook. Enter Grab & Go Breakfast Wraps. I can make five of these for the work week on Sunday and I literally grab and go. Seconds devoted to getting breakfast together.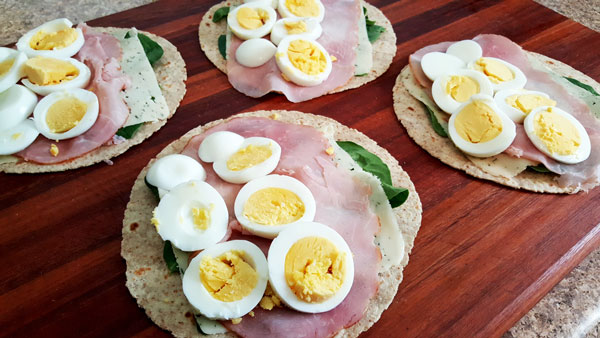 This wrap is pretty simple, but what I like is you can change the meat and cheese if you want more variety. I tend to eat the same thing through the week, but by the next week, I like to change things up. My favorite version of this wrap is a hard-boiled egg with ham, dill havarti, and spinach. That's it. No condiment, no fancy spread, no frills…but easy!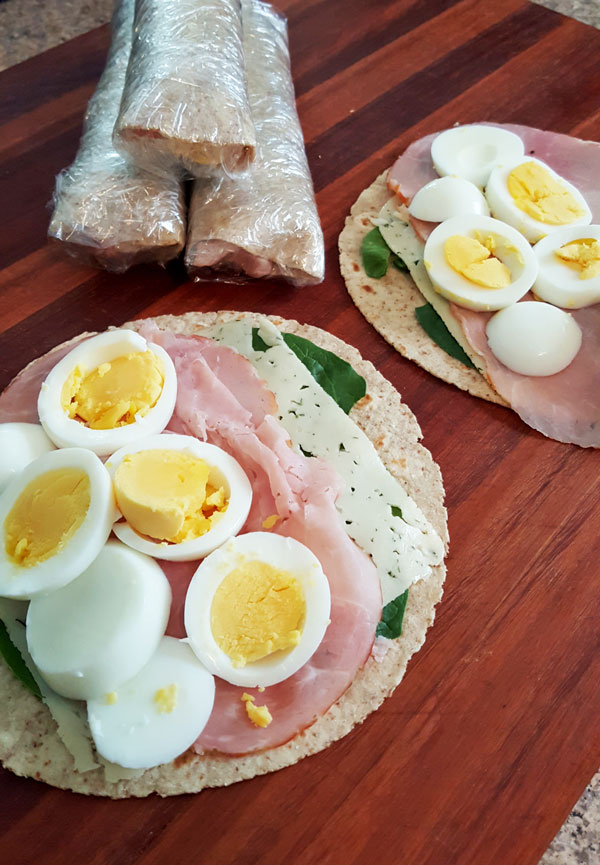 This is not an original recipe (although I added the spinach and dill havarti) but I can't remember where the inspiration came from and asking Google was no help. So whoever you are out there, thank you for the hard-boiled egg + ham + cheese inspiration!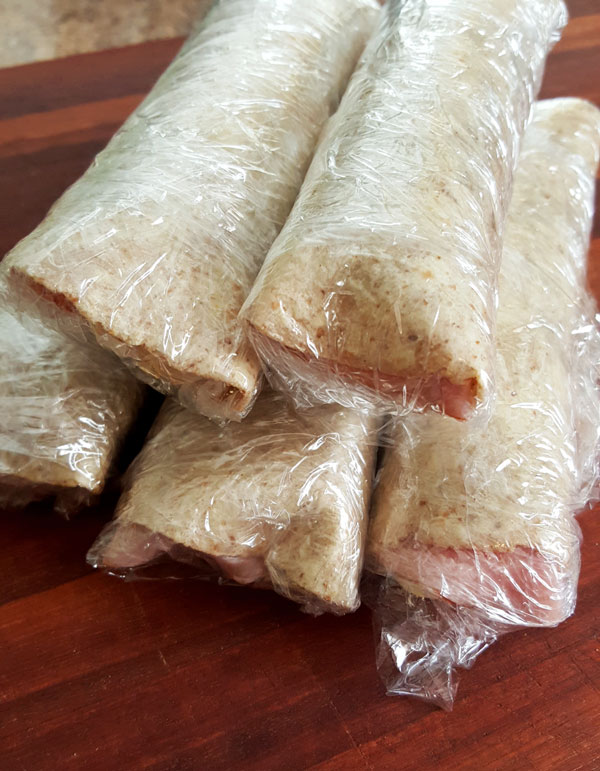 Important note: I make these for the entire work week and they pretty much stay tasty through day five. However, you'll notice the havarti will soften more due to the water content in the ham the older the wrap is. I didn't mind it, but just a heads up. Other meat / cheese combos may or may not do this.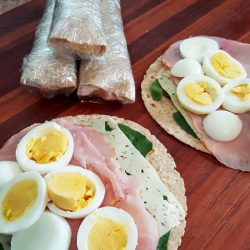 Grab & Go Breakfast Wraps
Ingredients:
5 wheat tortillas (I like La Tortilla Factory)
2 1/2 cups spinach leaves (about 1/2 cup per wrap or the amount you prefer)
5 slices low-sodium ham
5 slices dill havarti
5 hard-boiled eggs, sliced
Directions:
1. To make each wrap, layer the tortilla with spinach leaves, overlapping if necessary.
2. Top spinach leaves with a slice of havarti, followed by a slice of ham.
3. Add slices of hard-boiled eggs on top of ham.
4. Roll wrap and secure by wrapping in plastic wrap. Store in the refrigerator for no more than 5 days.