I have found a new favorite spot. It's Burdett's Tea Shop in Springfield, Tennessee. I took my mom here for this past mother's day and I haven't stopped thinking about it. I love this kind of food. Chicken salad, frozen fruit cups, scones, desserts…it's "chick food" and I'm a big fan! Burdett's is so cute on the inside. It really does look like a little tea shop and it's right in the middle of Springfield's downtown. The short drive from Nashville is well worth the trip!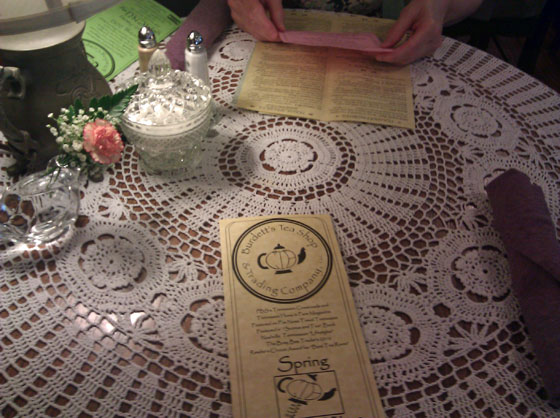 So, how's it taste?
My mom and I both ordered the Salad Jumble Plate. It's a great one to start with because you get a sample of a lot of what Burdett's has to offer. I chose chicken salad, frozen strawberry salad, and 5-cup fruit salad. It also comes with crackers and a ham and cheese scone. I loved every bit of it.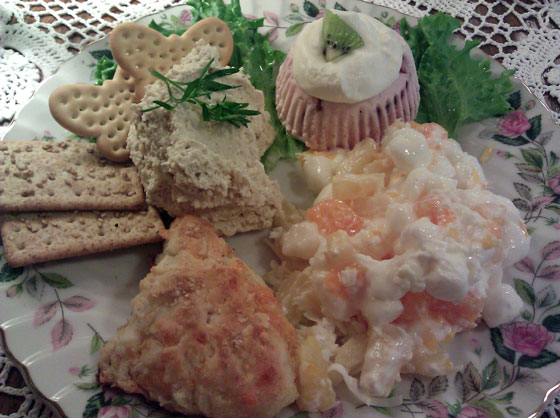 The chicken salad was chopped finer than I usually like, but this had so much flavor. I enjoyed scooping it up in the variety of crackers. The ham and cheese scone was savory perfection. Crispy on the outside and fluffy on the inside. Frozen strawberry salad is a dessert on its own. It's almost like ice cream. It's creamy and decadent and has a dollop of whip cream on top. It's a little hard when you first get it, but polish off your plate and by that time the frozen salad is ready. I wasn't sure about the 5-cup fruit salad at first, but one bite and I was shoveling it in my mouth as fast as I could. It's very similar to ambrosia with chunks of pineapples, tangerines, and marshmallows all covered in a whipped cream and coconut. Heaven. It was sweet and savory all through the plate and I loved it!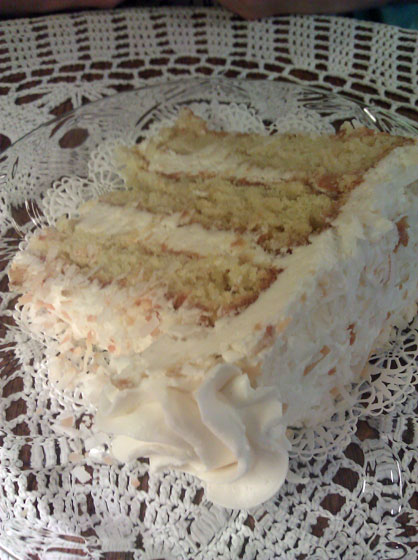 As if that wasn't enough food, we splurged on two slices of cake. When you walk into Burdett's, their dessert table is front and center and the hardest decision of your life will be picking one. My mom chose the Coconut Cake and it was a winner. They aren't stingy with their slices!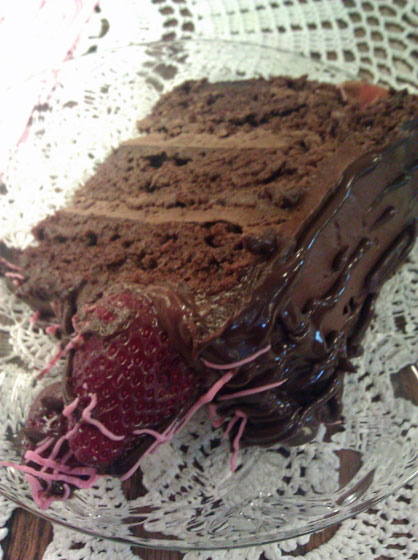 I chose the Chocolate Cake because I couldn't resist the strawberries drizzled with chocolate that were on top. Surprisingly, I didn't really care for it. It didn't have enough of that rich chocolatey flavor that I like and the texture was a bit dense for my taste. It was good, but I took home leftovers and didn't touch them. That usually never happens with anything chocolate. For what looked like an over-the-top cake, it was lackluster.
Don't let that stop you from visiting Burdett's though. They more than make up for the bland chocolate cake. I can't wait to go back and try their quiches and scones.
Burdett's Tea Shop
618 South Main Street
Springfield, TN 37172
(615) 384-2320
Hours:
Monday-Saturday 11am-2:30 p.m.*
*Check their web site for special occasion openings, like Mother's Day!