Have I mentioned how much I love Mexican food? I think I could seriously eat it every meal and not complain. It's only second to my addiction to sweets. Not to mention it's accompanied by one of the greatest libations out there…the margarita! After reading about their fish tacos, it was time to give La Paz a try. It's located at 2214 Elliston Place. A patio, Mexican food, and margaritas. Sounds like a good evening to me!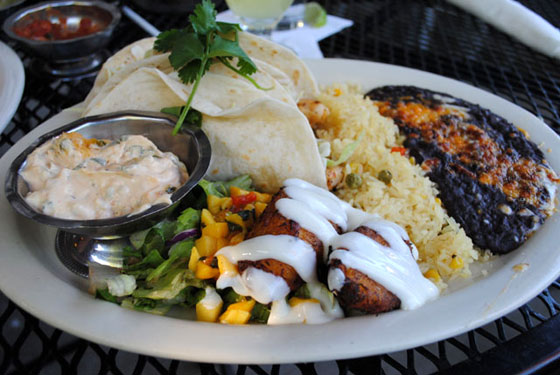 So, how's it taste?
Lip-smacking, stuff-your-face good! And that's exactly what we did. I ate so much it was painful, but there was no way I was letting any bit of my meal go to waste. I had the Baja Fish Tacos and they were incredible. Perfectly grilled, and served with mango-avocado salsa. The tacos came with black beans and coconut rice. I loved the coconut rice. It was amazing with the flavors of the tacos. I didn't care for the black beans, so next time I'll request the other beans. As if there wasn't enough food on my plate, it also comes with fried plantains. A nice little touch of dessert!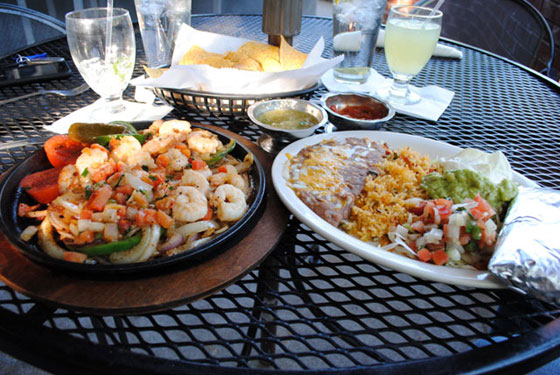 My friend ordered the Spicy Sauteed Shrimp Fajitas. They were very tasty, too. I smothered mine in my usual insane amount of sour cream and guacamole. I would have liked the shrimp better if it packed a little more heat. The spice could definitely be turned up a notch, but overall not a bad dinner! No complaints in the margarita department. Delivered with no salt and on the rocks with just the right amount of sour mix to tequila ratio. Perfect way to spend a sunny Nashville evening!