Finally, finally made my way to Rumba, located at 3009 West End Avenue. I had high expectations from all the good things I'd heard about it and they didn't disappoint. I love the idea of ordering several of their small plates and getting a sampler of a variety of dishes on their menu. My friend Jen and I scored a Groupon and had a girls night out. Getting caught up on each other's news over yummy eats and drinks, plus dessert…I'd say it was an excellent first trip to Rumba!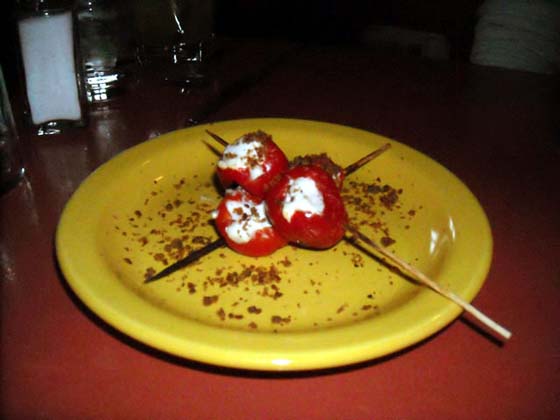 So, how's it taste?
First up are the Stuffed Peppadews. Only because they were my absolute favorite and I'm pretty sure I could eat a crateful of these. Grilled South African peppers that are a tad bit sweet, stuffed with tangy goat cheese and sprinkled with chorizo. De-li-cious!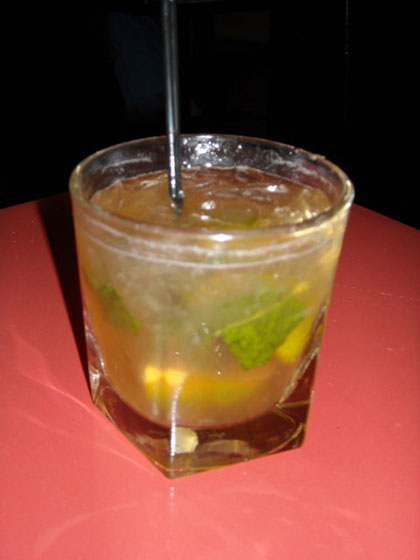 Next up was my beverage, the Whiskey Thai. Being a Jack Daniel's kind of girl, it was a no-brainer for me to order this. Jack Daniel's, lime, turbinado sugar, mint, coriander, and ginger lemonade. I quickly learned that Rumba drinks are strong. A little too strong for my taste. I didn't hate this drink, but I wouldn't order it again. A little too spicy for my taste. I liked it better as my ice melted.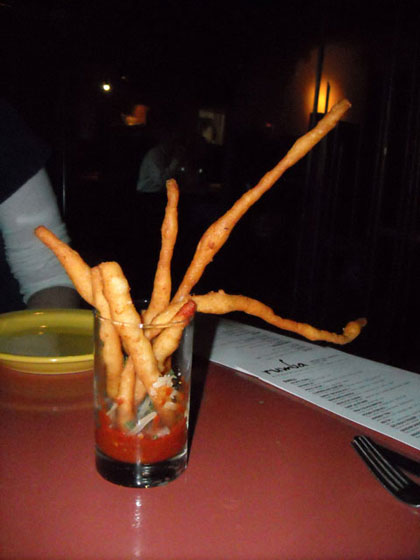 On to more of our small plates. We ordered the Manchego Churros. How fun do those look?! Strips of fried manchego with a yummy romesco sauce. It was really, really good.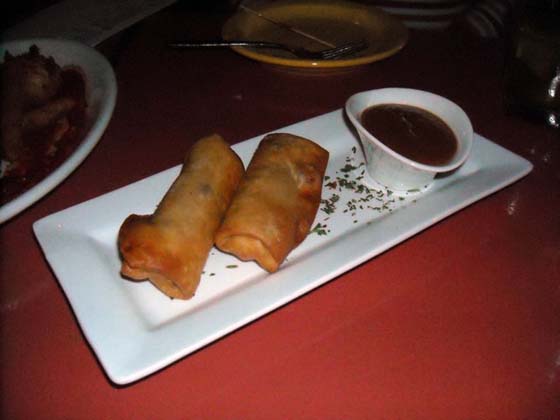 Next up, the Spring-Rolled Quesadillas. Spicy chicken, black beans, and cheese stuffed inside with a peanut dipping sauce. Super yummy. I loved the sauce. Peanutty good and went perfectly with the simple rolls.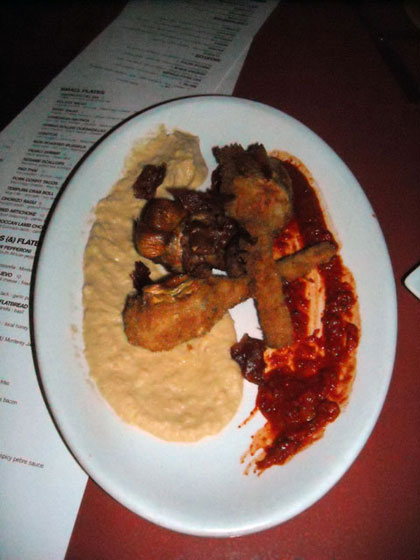 Our last savory dish was the Fried Artichoke. Fried in tandoori seasoning and panko breading, then served with both hummus and romesco sauce, sprinkled with prosciutto chips. I loved the combination of the two sauces together on the artichoke. Even though they were fried, they weren't too greasy.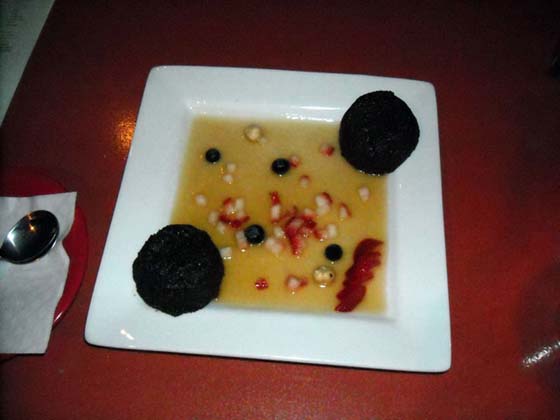 To top our night, we ordered the Chocolate Bread Pudding for dessert. It wasn't exactly what I was picturing when they brought it out, but wowza was it good! I was expecting a chunky bread pudding, but the two servings were smooth and super moist. What gives it the wow factor is the rum butter. The most decadent sauce I have ever eaten. Jen and I couldn't stop talking about it. We licked that plate clean!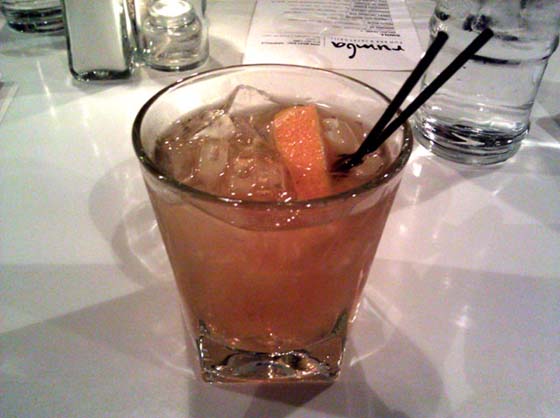 On a second visit to Rumba, I tried two more offerings. I ordered the Cumberland Sidecar. Once again, super strong for my taste, but I liked the flavor. It's made with Four Roses Small Batch, St.Germain, Pimm's, and house ginger beer. Better than the Whiskey Thai, but I wouldn't order it again. My friend let me taste her Pacific Pearl (sorry no picture). It's made with Pearl vodka, ginger lemonade, and mint. Now that is my drink! I finally found one I liked, make that loved, at Rumba. It tastes just like lemonade and goes down so smoothly. So much so, it can be dangerous!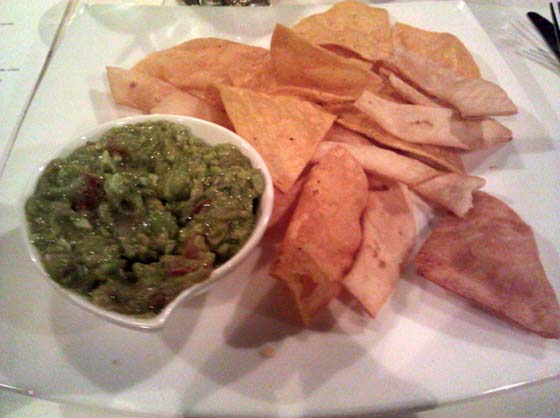 I also ordered the Edamole. It's a take on guacamole made with avocados and edamame, served with tortilla chips. I didn't care for it. A few of us at the table ordered it and we all thought it was pretty bland. Even salting it didn't do much for it. I felt like it was served too cold as well. I didn't care for the chips either. Some were tortilla some were softer chips that may have been fried pita. I'm not sure. They weren't very good. So skip this one, but they have a ton of other delicious bites that make Rumba one of my new favorites!