If you aren't Southern, or aren't familiar with this classic Southern pairing, then let me be the first to introduce you. I'm not much of an RC drinker, I prefer my Coke, but die hards will tell you there's nothing like an RC and moon pie. There's even an annual festival celebrating the combo and it's in its 14th year! Not much is more Southern than RC, moon pies, and Bell Buckle, Tennessee.
The classic moon pie has two soft graham cracker cookies sandwiching marshmallow cream, and dipped in chocolate, banana, or vanilla. The moon pie is a pretty big cookie, so it's not always my first choice in the sweet treat department. It's also a bit too much marshmallow for my taste, so I was pleasantly surprised when I came across the Moon Pie Crunch.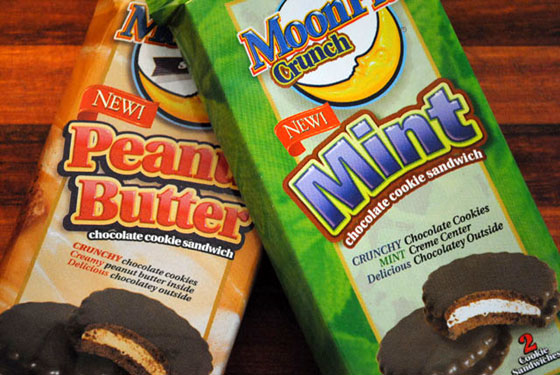 So, how's it taste?
The crunch version comes in two flavors, mint and peanut butter, both minus the marshmallow. The peanut butter needs a bit more work though. The flavor is actually quite bland compared to the peanut butter in a Reese's Cup. Work on that and they could be on to something.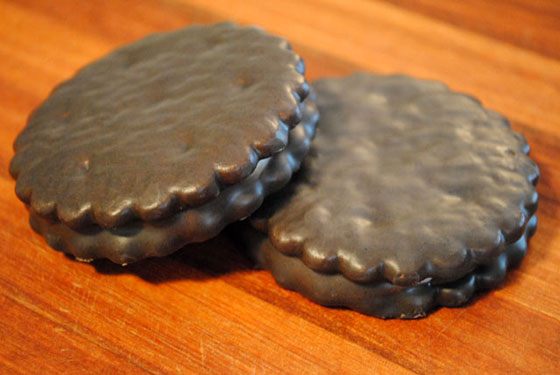 Now to the mint. Next to chocolate, I am a mint freak. So my standards on these two are pretty high. I was not disappointed. Living up to its name, it has such a nice crunch from the chocolate cookie. The cream on the inside is the perfect level of sweetness, and oh the mint! It's such a refreshing mint that compliments the chocolate and cream so well. When you want just a bite of dessert, these cookies hit the spot!