My first Fun & Healthy Lunches post is one of my most popular posts, so I thought I'd do another one and you can see other options of what I pack for lunch. I'm a big fan of meal prepping, especially for the work week and I'm still using the Rubbermaid Lunch Blox Sandwich Kit
. I like how the containers are separate, which comes in handy when you don't want certain foods to touch each other and it makes them easy to pack.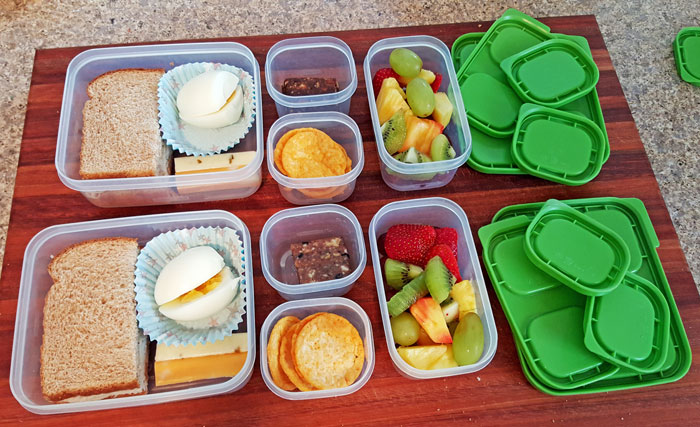 This second version that I've started packing lately definitely satisfies my hunger and keeps my energy up through the rest of the work day. I tried to lower the carbs by making half sandwiches, yet still kept my craving for crunch under control with a few Pop Chips and nuts.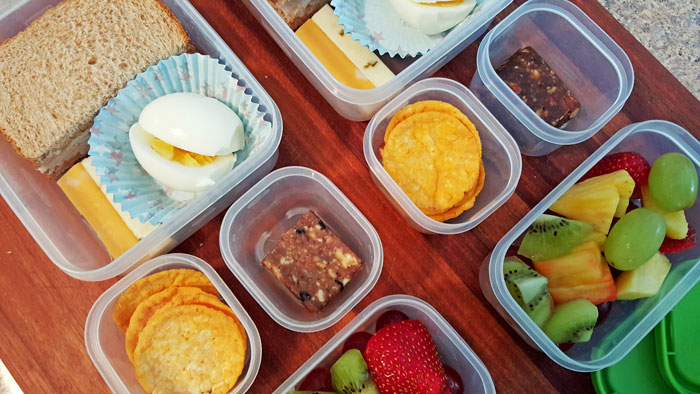 I packed two flavors of cheese sticks (colby jack & pepper jack), a hard-boiled egg for more protein, mixed fruit, and half of a Lärabar. It doesn't look like a lot of food, but I will usually save the fruit and Lärabar for later on in the day because I get full at lunch. Both satisfy my sweet tooth!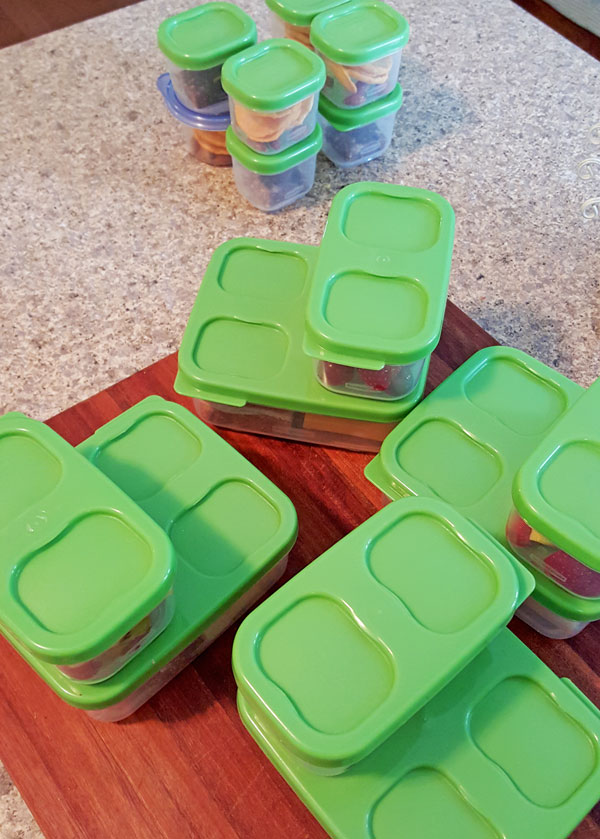 I like to keep my lunch around 400 calories. Of course it will vary depending on the ingredients used. Here's a quick breakdown of what you see in the pictures and their estimated calories. I try not to get caught up in every single calorie because it can be mind-numbing to calculate those bites of mixed fruit or six almonds. The calculations below are estimates of amounts and calories. Numbers will vary based on amounts, types, and brands of items used.
1/2 sandwich – 77 calories (Healthy Life wheat bread, 1 oz. Boar's Head low sodium turkey, 1 tsp. Hellmann's Light Mayo)
1 hard-boiled egg – 78 calories
1/2 stick reduced fat colby jack Sargento cheese stick – 30 calories
1/2 stick pepper jack Sargento cheese stick – 40 calories
4 cheddar & sour cream potato Pop Chips – 22 calories
6 Emerald dry roasted almonds – 40 calories
1/2 Lärabar (pictured are Blueberry Muffin & Pecan Pie) – 100 calories
Feel free to make your lunch even healthier by subbing veggies like carrots, broccoli, and cauliflower for some of the cheese, chips, or Lärabar. For more ideas, see my first Fun & Healthy lunches post.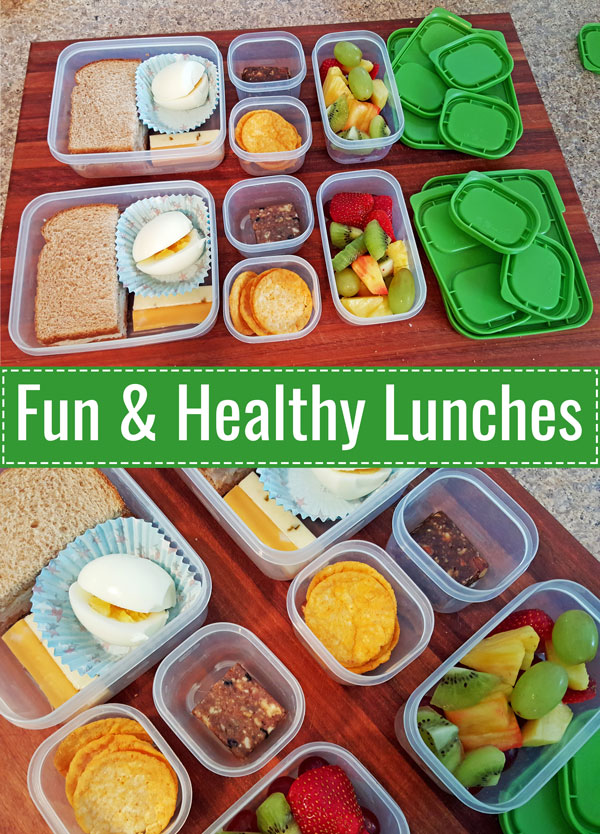 Disclaimer: I am not associated with any of the products listed in this post. This post is my personal opinion and I was not compensated to write it. This post contains an affiliate link.