That's a beautiful bowl of peas, right? I know it's just peas, and who gets excited about peas? This girl! Adding fresh herbs and seasoning turns average peas into Dill & Chive Peas. You're still not convinced? You should be. This was my favorite dish on Thanksgiving. Yep, peas. (I'm not including cake…let's be real, no pea is gonna beat cake.)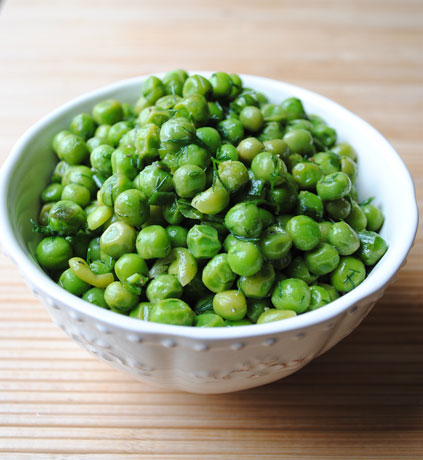 So, how's it taste?
I'm obsessed with these peas. I don't think I could ever eat peas plain again. I'm a huge advocate of using fresh herbs and you'll taste why when you eat a forkful of these peas. The dill and chive work beautifully together and the lemon pepper adds just a little something extra. The little bit of butter coats the peas and helps the herbs stick. So simple, yet so amazingly flavorful. You can follow the amounts in the recipe or add as much or as little of the herbs as you like. I added a lot more of the chive and dill. I couldn't help myself and it only made them better. Consider these peas when you need a quick side. Great for everyday dinner or a fancy meal when you want to wow your guests.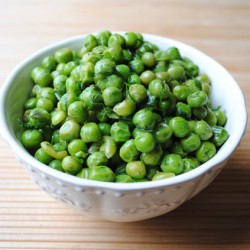 Dill & Chive Peas
Ingredients:
1 package (12 to 16 oz.) frozen peas
1/4 cup snipped fresh dill
2 tbsp. minced fresh chives
1 tbsp. butter
1 tsp. lemon-pepper seasoning
1/4 tsp. kosher salt
Directions:
1. Cook peas according to package directions. Stir in remaining ingredients; serve immediately.