Ok, ok, don't turn your nose up just yet. Yes, it's cauliflower. Yes, it stinks when you cook it…really stinks. But this Cream of Cauliflower Soup is incredible. I was flipping through my Taste of Home archives before bed (some read novels, I prefer cookbooks), found this recipe, and had to convince myself to wait until morning to start making it. I was that excited about it.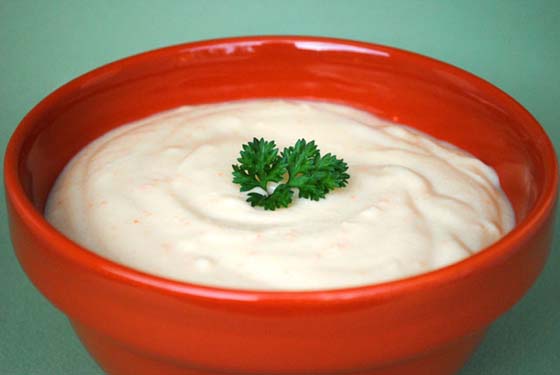 So, how's it taste?
Nom, nom, nom! I don't know where to begin. It's so creamy and FULL of flavor from such a simple list of ingredients. It's a very rich soup with the cream and all that glorious cheese. I used sharp cheddar and it was outstanding. One bowl of this will definitely fill you up. I plan to experiment with the added potato flakes though. I found the soup to be just a bit on the thick side. I'm going to make my next batch with 1/2 of the amount of potato and see how it turns out. I'll update this post with my findings.
I made this soup a few weeks back, when it was still fairly warm here in Tennessee. Now that it's officially cold weather, I'll be making this soup again soon. I can't explain in words how good it is. I froze several servings and it held up very well. It looks odd while you're reheating it, but a few stirs and it's back to normal. I was so bummed when I ate my last bowlful. This should be at the top of your list of comfort foods.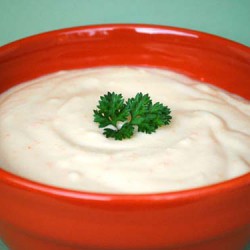 Cream of Cauliflower Soup
Ingredients:
1 large head cauliflower, broken into florets
2 cups chicken broth
2 tbsp. chicken bouillon granules (or 6 cubes)
2 cups half-and-half cream
2 cups milk
1 medium carrot, shredded
2 bay leaves
1/4 tsp. garlic powder
1/2 cup mashed potato flakes
2 cups (8 oz.) shredded cheddar cheese
paprika
Directions:
1. In a large saucepan, combine the cauliflower, broth, and bouillon. Bring to a boil. Reduce heat; cover and cook for 20 minutes or until tender. Mash cauliflower.
2. Transfer to a 3-qt. slow cooker. Stir in the cream, milk, carrot, bay leaves, and garlic powder. Cover and cook on low for 3 hours. Stir in potato flakes.
3. Cook 30 minutes longer or until thickened. Discard bay leaves. Cool slightly.
4. In a blender, process soup in batches until smooth (or use an immersion blender in the slow cooker - much easier). Return to the slow cooker; stir in cheese. Cook until soup is heated through and cheese is melted. Garnish with paprika.