I've been a big fan of avocado for a long time. You can't beat its creamy consistency and flavor, not to mention its health benefits and versatility. What I have trouble with is buying avocados. I'm the worst at picking them out. They either aren't ripe enough when I'm ready or I wait too long and have to throw them out. I've tried subbing prepared guacamole in the past with no luck. Gross consistency (too thin) and no flavor. I was skeptical when I received a sample of PeakFection Guacamole from Kroger recently because I just knew I wouldn't like it. Wrong! This stuff has changed my cooking life.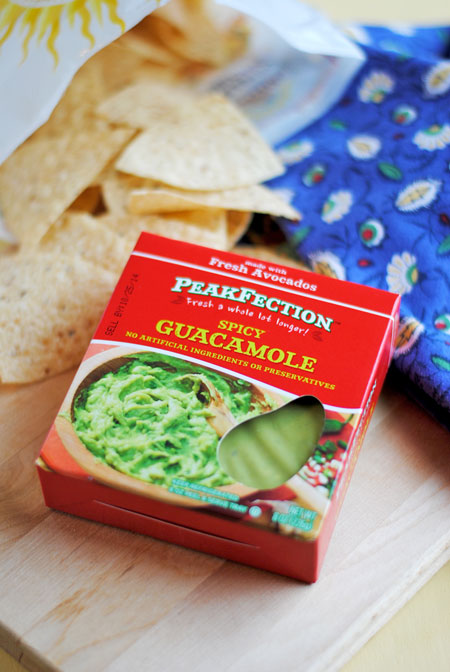 It's thick, like really thick, just the way I like it, and there are no preservatives or artificial ingredients that I can't pronounce. It comes in traditional and spicy, which I've made the recipes below with both. I like both, but much preferred the traditional.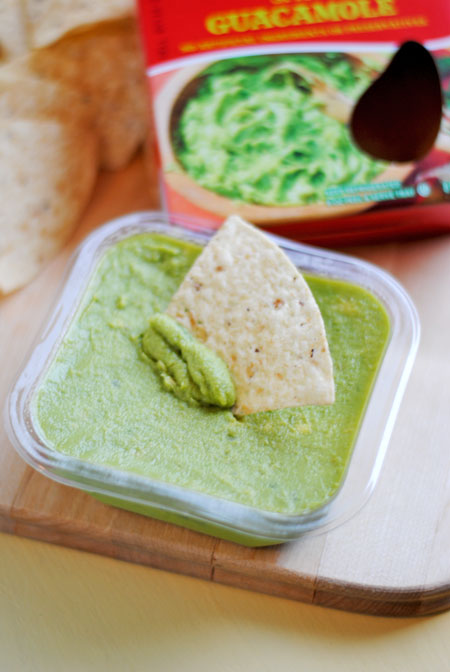 I ended up creating a riff of my Mom's Egg Salad and used the PeakFection Guacamole to make this Avocado Egg Salad. A somewhat healthier version subbing the prepared guacamole and Greek yogurt for the cream cheese and mayonnaise. Success!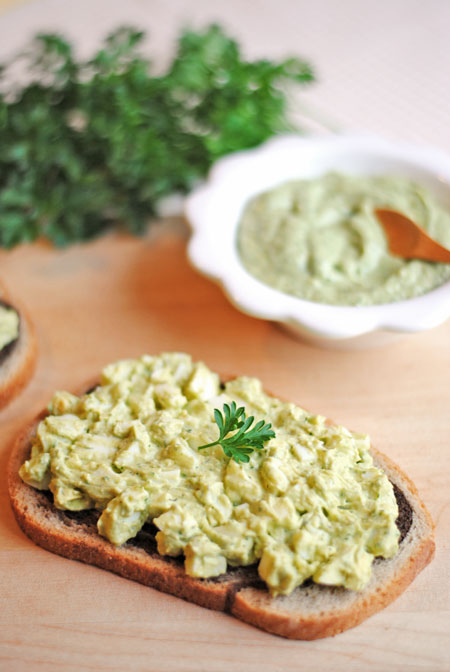 The end result was just as thick and creamy as the original and full of flavor. I used the spicy guacamole, but I think the traditional would work best.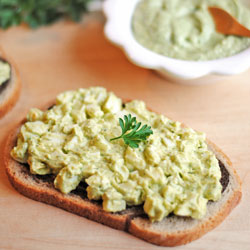 Avocado Egg Salad
Ingredients:
12 hard boiled eggs
1/2 package PeakFection Guacamole (spicy or traditional)
1/3 cup plain, nonfat Greek yogurt
1 green onion (scallion), chopped
1/4 cup fresh parsley
1 tbsp. fresh lemon juice
2 tbsp. milk
1/4 tsp. onion powder
1/2 tsp. dried dill, optional
salt, to taste
crackers or toast, for serving
Directions:
1. Peel hard boiled eggs and slice each in half. Remove egg yolks and add to a bowl. Using a fork, break up yolks; set aside. Chop remaining egg whites and add to a bowl; set aside.
2. Add remaining ingredients to a food processor and blend until smooth. Add more milk if you want a thinner consistency.
3. Add avocado mixture to egg yolks and stir until well combined. Fold in chopped egg whites. Serve on toast or crackers.
*Note: This tastes best eaten immediately. If you add the dill, it will become more prominent the longer the egg salad chills. If you use the spicy guacamole, it will become more spicy the longer the egg salad chills.
One of my favorite recipes with avocado is this Monterey Shrimp Pasta. It's so creamy and incredibly easy to make. By using the PeakFection Guacamole as a sub for the avocado chunks, I just made it a million times easier! I've eaten this pasta dish for a quick dinner for several nights recently. The only cooking involved is boiling the water for the noodles, and you can make one serving at a time, if needed. I simply sub a scoop or two of the guacamole for the avocado and mix it with the same amount of reduced-fat sour cream (just eyeball it). Then I add a small amount of basil pesto and a sprinkling of crumbled blue cheese. Mix all of this together then drain your noodles when ready. Add the hot noodles to your sauce and it heats it. No. Cook. Sauce. People! This is good with shrimp or chicken or just by itself.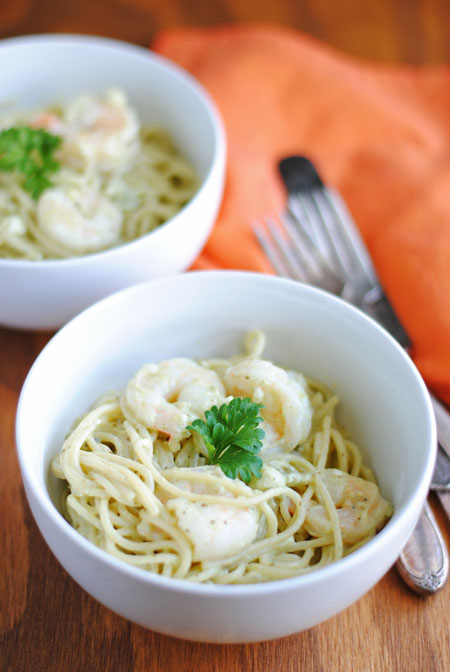 There are so many ways that PeakFection Guacamole comes in handy! It's got added flavor since it is guacamole and not just avocado, so it may not work in every recipe for an avocado substitute, but I'm loving it so far. It's also pretty fantastic straight out of the container with tortilla chips. It's recommended to use the container the same day it's opened, but I've found it'll keep for a few days. I don't completely take off the top plastic, so I can put it back in the container and store it in the fridge. It will get a tinge of light brown coloring on the edges where you've scooped some out, but not anywhere near as brown as leftover avocado. That's a huge bonus for me!
Here are some other recipe ideas where PeakFection Guacamole would be a great addition:
PeakFection Guacamole can be found in traditional and spicy at Kroger stores in the deli section. Find a Kroger location near you.
Disclosure: Kroger sponsored this post and provided me with PeakFection Guacamole and PeakFection Salsa, along with a picnic kit and a Kroger gift card. All opinions expressed here are solely my own, as always.