I have been itching to get in the kitchen and make candy, so yesterday my friend Laura came over to make Sugar Plums (and other goodies)! There are several sugar plum recipes out there, some include figs and other spices, but I was sold on this one because of the orange zest.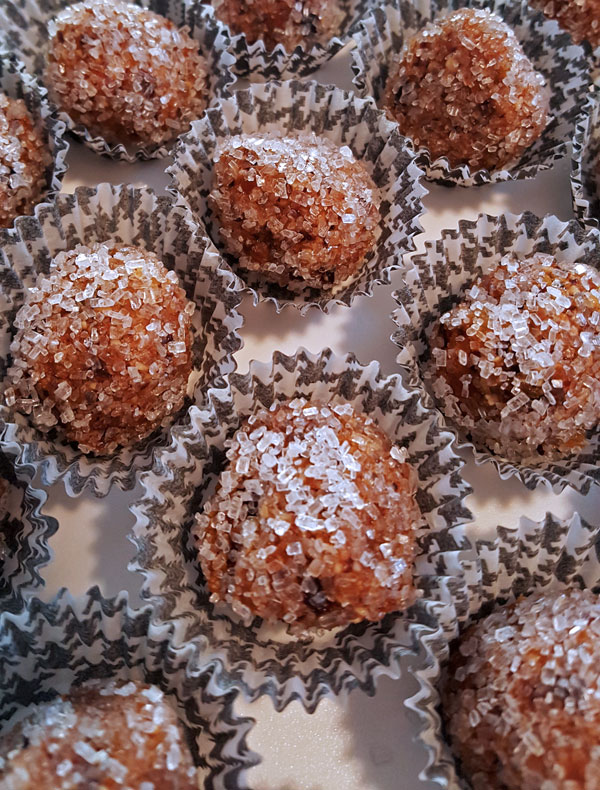 Making Sugar Plums is super simple! Combine everything in a food processor and mix until it forms a big ball. Then scoop it out, roll into balls, and roll into sugar. That's it!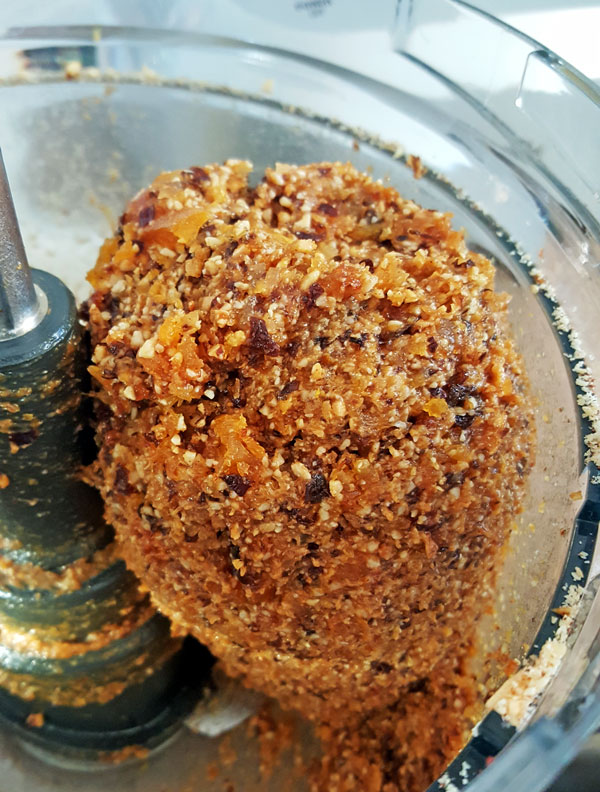 This recipe has dried plums, dried apricots, almonds, orange zest, honey, cinnamon, and nutmeg. It tastes like Christmas! I love the spices and the orange zest really brightens it. They taste even better the next day after you make them. If you find the coarse sugar makes the sugar plums too crunchy, you can use regular granulated sugar.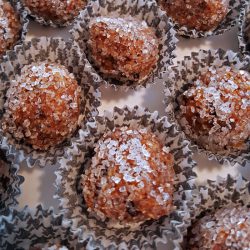 Yield: about 45-50 sugar plums
Sugar Plums
Ingredients:
1 1/4 cups toasted almonds*
1 1/2 cups dried plums (prunes)
1 1/2 cups dried apricots
3 tbsp. honey
1 tsp. orange zest
1/2 tsp. cinnamon
1/4 tsp. nutmeg
coarse sugar
*I used almond slivers and toasted them in a skillet until lightly golden brown.
Directions:
1. Finely chop the almonds in a food processor.
2. Add the rest of the ingredients, except the coarse sugar, and process until combined. The mixture will form a large ball.
3. Roll into balls, (I used a 2 tsp. cookie scoop), then roll into coarse sugar.