Lemon in desserts is so refreshing. Sweet, a bit sour, just a hint of lemon, or bold flavor throughout. I jumped at the chance to make a coworker's recent birthday treat when she suggested something lemon. I chose the Ultimate Lemon Pound Cake. A simple dessert that elegantly highlights the sweet, yet tart side of this delicious fruit.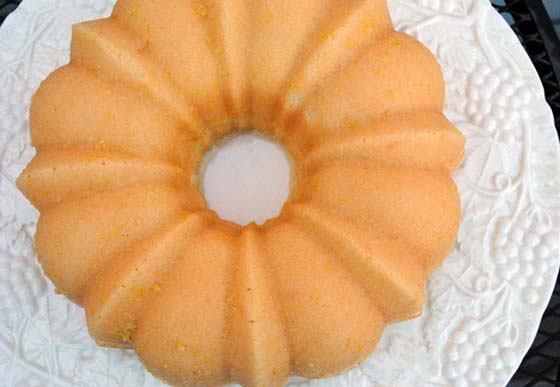 So, how's it taste?
I must confess I don't have the best track record when it comes to baking pound cakes. My past attempts have produced a cake that's a bit on the dry side. There's a fine line between pound cake perfection and oops I baked it too long. This venture into lemon territory was no exception. I took the cake out to test it 15 minutes before the end time and it already needed to be out of the oven! Luckily the cake was still pretty tasty, just a wee bit dry. I like my lemon desserts to really pack a punch and showcase the sweet and the tart. This cake does exactly that. The batter has a very light lemon flavor. So much that I worried it would be bland. What makes this dessert come alive is the glaze on the top. It's sugar, lemon juice, and lemon zest, and there's a lot of it. It's brushed onto the cake when it's warm, so all that sugary tart goodness gets soaked in. It was delicious despite my over baking. The appearance of this cake is quite simple, but I think that makes it unique. You'd never know what a huge bite of lemon you're about to get with this one!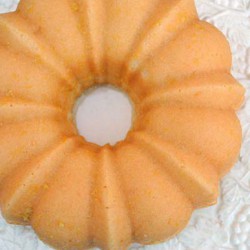 Ultimate Lemon Pound Cake
Ingredients:
3 1/2 cups sifted cake flour (not self-rising)
1/2 tsp. baking powder
1/4 tsp. salt
1 1/2 cups (3 sticks) unsalted butter, room temperature
2 1/4 cups sugar
6 large eggs
1 cup milk
1 tbsp. plus 2 tsp. finely grated lemon zest
1 tsp. pure lemon extract
1 tsp. pure vanilla extract
1/2 cup fresh lemon juice
Directions:
1. Position rack in middle of the oven and preheat to 300. Butter and flour a 10-inch Bundt pan.
2. Sift the flour, baking powder, and salt together twice.
3. Beat the butter with an electric mixer on medium speed until light and fluffy. Gradually beat in 1 3/4 cups of the sugar, about 3 tablespoons at a time. Continue beating until light and fluffy. Add the eggs, one at a time, beating well after each addition. Reduce the speed to low and add the flour mixture alternately with the milk, beginning and ending with the flour. Stir in 1 tablespoon of the zest, the lemon extract, and vanilla.
4. Transfer the the batter to the Bundt pan and smooth the top with a rubber spatula. Bake for 1 1/2 hours or until a wooden toothpick inserted in the center comes out clean. Let cool in pan on wire rack for 15 minutes.
5. Meanwhile, bring the remaining 1/2 cup sugar, 2 teaspoons zest, and the lemon juice to a boil over medium-high heat in a small saucepan, stirring until the sugar has dissolved.
6. Turn the cake out onto the rack and immediately brush the hot syrup over the hot cake. Let cool to room temperature.