My ninth Stitch Fix arrived last November. What's Stitch Fix? Read my first post to find out more. I really need to get a move on in posting these, but as I've said before it gives me a chance to also talk about if I'm actually wearing the items that I keep. I'm still requesting mostly dresses and blouses since I've not had much luck with their jeans fitting me right. I'm also still not receiving jewelry, but have thought about reconsidering that. They do have bags as an option and I've got that marked as something I'd like to receive, but haven't yet. I may make a special request for one in an upcoming fix just to see one. Here's the scoop on this fix!
Mak Auburn Open Front Cardigan $58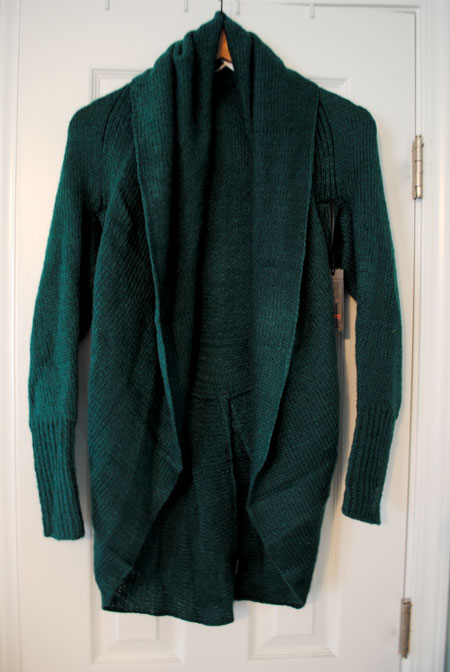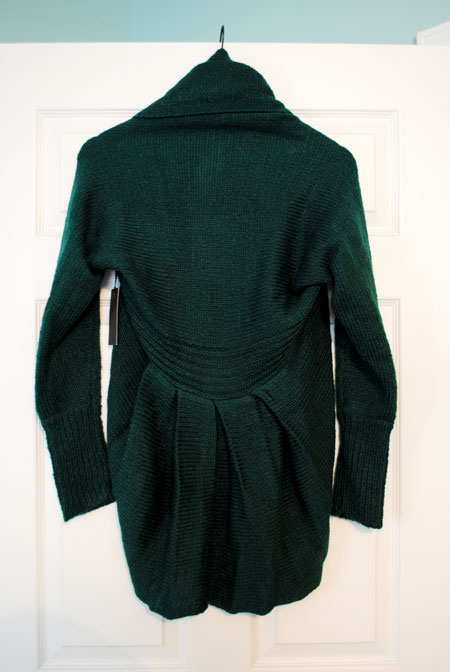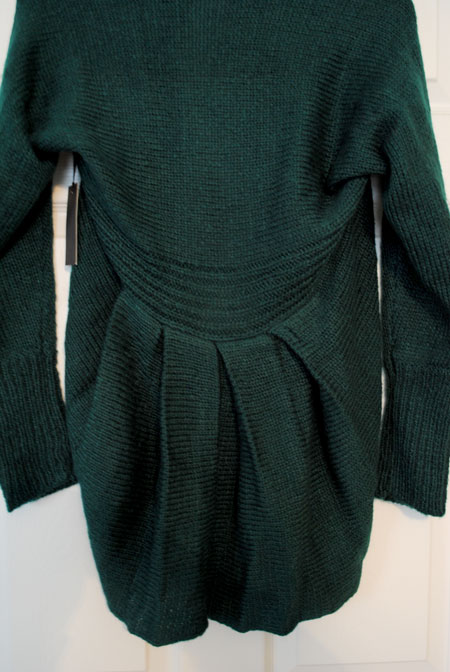 This thing was a hot mess. I've said many times before how I love a good cardigan, but not this one. It weighed about a ton and I couldn't really figure it out. It's gathered in the back, with huge pleats, and that makes it look like the coats worn in the War of 1812. Sent this one back.
Zouk Demsie 3/4 Sleeve Crochet Knit Shirt $58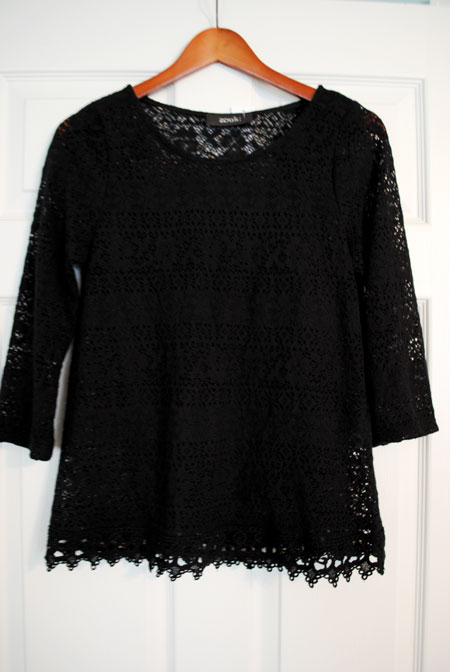 This shirt was so romantic and pretty to me. It comes with a black tank underneath that is super tiny, but fortunately very stretchy. It's a little shorter than I'd like but the crochet material is so soft. I kept this, but I haven't worn it yet. Yikes, it's been almost a year! Now I'm questioning why I kept it.
41Hawthorn Selfridge Cowl Neck Long Sleeve Top $48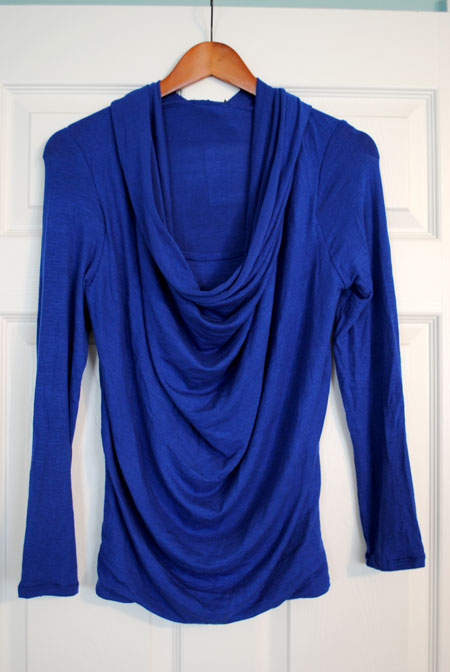 Oh look, another 41Hawthorn item. I'm not sure how Stitch Fix works behind the scenes to get their clothes, but there's almost always a 41Hawthorn* item. Not sure why this bugs me, because I end up keeping most of them, but I feel like I could just go straight to the source. Anyway, I loved the color of this one. That cobalt blue is stunning! The cowl neck isn't too bulky and hangs nicely. The sleeves are a bit snug and so is the back of the shirt, so I wear it with a cardigan to hide my rolls. It's super cute with my usual pairing of jeans and boots. Can't wait to start wearing this one again once it's officially Fall!
*Update 9/30/14 – Thanks to Christine for leaving a comment below and explaining that 41Hawthorn IS the Stitch Fix label! That explains it! Now it won't bug me since I know they are the source. 😉
41Hawthorn Aleah Heathered V-Neck Dolman Top $48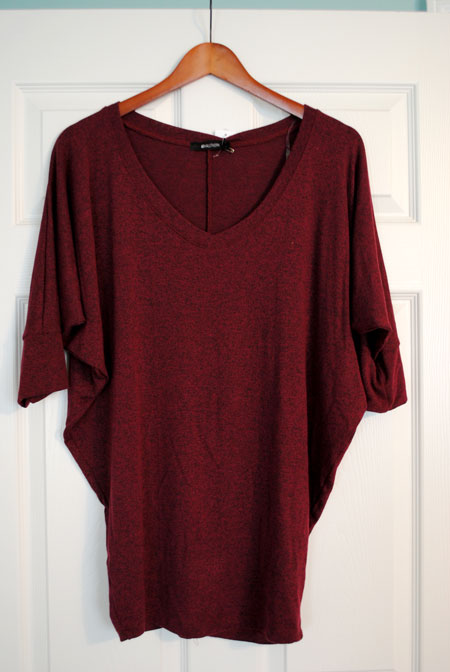 See what I mean about 41Hawthorn? But why am I complaining because I kept this one, too! This top looks great with jeans and boots as well. I do have to wear a black tank top underneath because the neckline is a little too plunging for my taste. I love the heathered burgundy color. The top is long, but it's got a thick waistband so it stays in place on my hips. I like how the sleeves are flowy, too.
Eight Sixty Lendon Cross-Front Sleeveless Blouse $68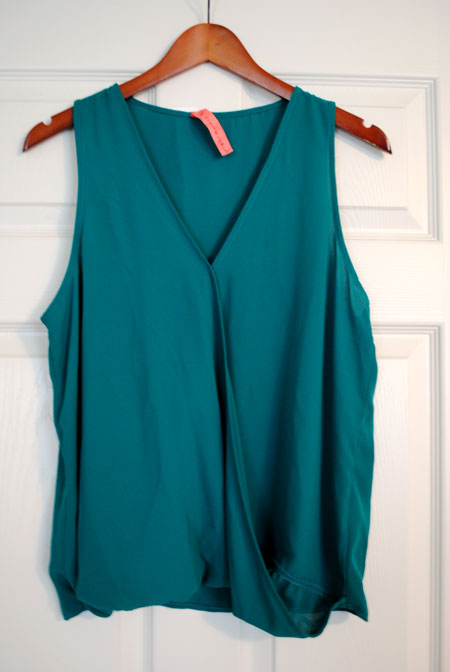 I liked the color of this blouse, but the cut is shapeless. The bottom is elastic and the material hangs over it, so it looked like I was sporting a pretty mean muffin top. It was really sheer, too. That's another thing starting to bug me a bit with Stitch Fix. They seem to send a lot of sheer items and I'm getting tired of having to wear tank tops under all my blouses. Perhaps I need to note "no sheer" on my next fixes.
I kept three items in this fix and I've never worn one of them. That crocheted top is so darn cute, I need to bust it out! I still like wearing the two other tops and am glad I kept them. More Stitch Fix posts to come so stay tuned! If you want to see my previous fixes, check out my Stitch Fix Reviews category.
Disclaimer: I am not affiliated with Stitch Fix nor was I compensated for this post. All opinions are solely my own, as always. The links in this post include a referral code where I will receive a discount should you sign up for the Stitch Fix service.