My tenth Stitch Fix arrived last January. What's Stitch Fix? Read my first post to find out more. I skipped getting a fix for December since the holidays get a little hectic and I always gain a couple of pounds, so I figured I wouldn't be thrilled with trying on clothes at that time. Even though I'm requesting dresses and blouses, they're still sending jeans and skirts. After this fix, I've requested for no skirts or jeans to be sent. Skirts are my enemy no matter where they come from and I'm entirely too picky about jeans. Still haven't received a bag, but that's alright as I enjoy getting clothes more. I dislike clothes shopping, but I love shopping for purses and bags! Here's the scoop on this fix!
Just Black Adora Skinny Jean $88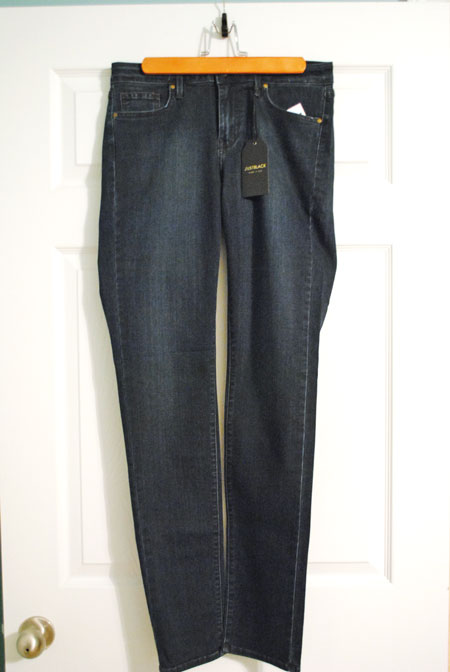 And another pair of jeans that are just weird. Loved the color of the denim, but these jeans were too long and huge in the thighs. They aren't really what I consider skinny jeans. Look how wide the legs are all the way down to the ankles! Sent these back.
41Hawthorn Violet Ponte Pencil Skirt $58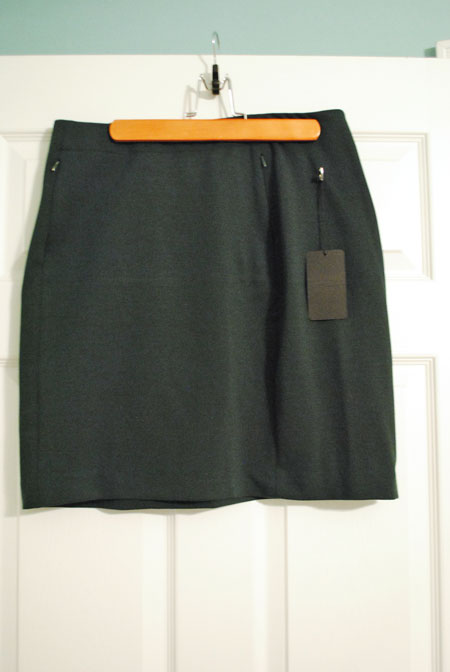 Skirts hate me and I hate them. My body is apple shaped, so skirts always make me look dumpy. This one had zippers and pockets in odd places. I don't think I would have kept it even if skirts didn't make me look like I'm rockin' a mean spare tire. Sent this one back.
Ezra Chance Geo Print Belted Shift Dress $48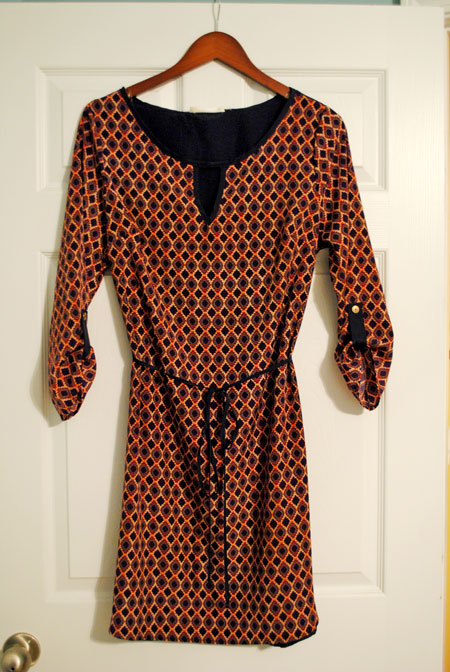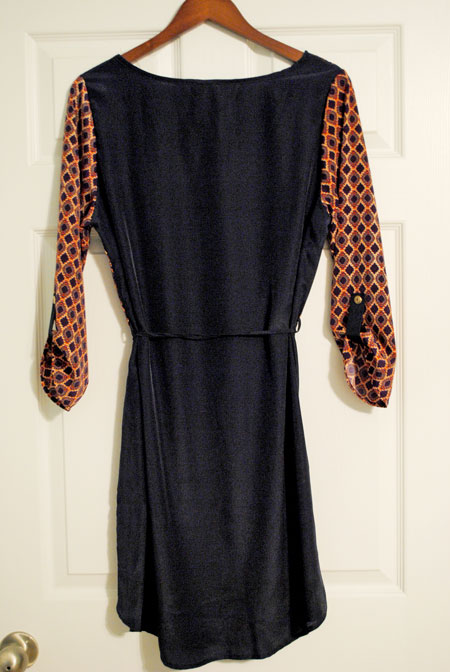 This dress is super cute! I wore it last Fall with (you guessed it!) a cardigan, tights, and boots! I wish the pattern were in the back too because the all navy in the back is boring to me (and doesn't hide my flaws as well as the patterned side), which is why I haven't worn this dress without a cardigan. It would be great for the Summer though because it's thin material. You can't tell from the pics, but the neckline is a V-shaped cutout. When I sit, it kind of bunches up and I have to be careful that it doesn't give a peep show. Those two reasons are why I don't wear this dress more often, but I do still like it.
41Hawthorn Ivy Tulip Print Tab Sleeve Blouse $68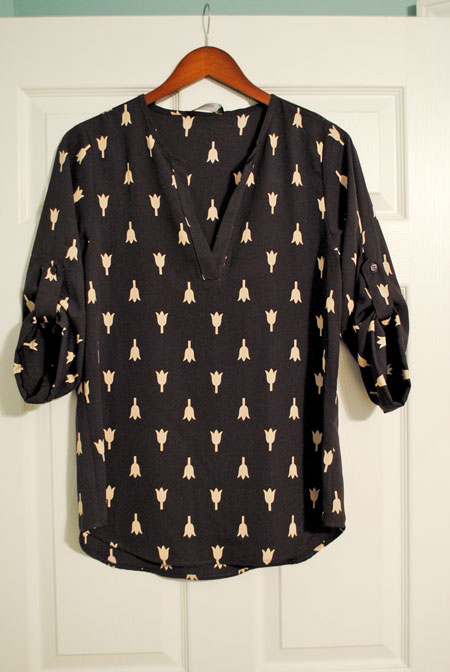 I cannot remember for the life of me why I sent this back. The pattern is super cute (which I will get a sleeveless blouse with this exact pattern in grey in a future fix, so yay!) and it's such a classic color combination. I think it was because the neckline is really plunging. Or it could have been because it was either too big or too small in the hips. I really wish I could remember because I'm looking at it now and it's so pretty! It must've been something with the fit. Oh well.
Loveappella Strasbourg Split-Neck Knit Top $48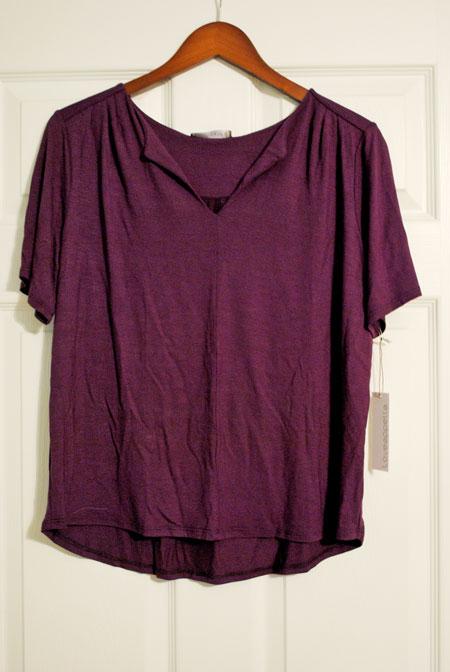 Purple is my favorite color and I love the dark, jewel-toned purple in this top. It's a knit top, which I usually stay away from since the material gets funky after a few washes, but I adored the color! The shirt it super comfy, too. The only downside to this top is that it's too casual. The cut of it and the material make it look like an everyday t-shirt. I haven't worn it a lot because it looks so casual.
I only kept the dress and the purple top from this fix. Kind of a bummer since both I don't wear much for various reasons. I'm glad the weather in Nashville is getting a bit cooler so I can rock that dress again. Stay tuned for posts on future fixes! If you want to see my previous fixes, check out my Stitch Fix Reviews category.
Disclaimer: I am not affiliated with Stitch Fix nor was I compensated for this post. All opinions are solely my own, as always. The links in this post include a referral code where I will receive a discount should you sign up for the Stitch Fix service.