My fourth fix from Stitch Fix came back in June. What's Stitch Fix? Read my first post to find out more. My last fix was the first time I didn't like a thing in the box. Huge bummer and I wasn't sure if I should continue the service, but I pressed on! This fourth fix was picked for me by Catherine who's been my stylist ever since…because she rocks!
Hourglass Lilly Preston V-Neck Empire Waist Top
My camera skills aren't doing this color justice. It's more of a vibrant teal, not the blue you see here. It's super comfy. I wear a white tank underneath since it's got a plunging neckline and I accessorize with a chunky orange and pink necklace. It's super cute. Kept it!
41Hawthorn Dominic Belted Tab-Sleeve Shirtdress
I just knew this dress would look terrible on. Boy was I wrong! Usually shapeless dresses with belts don't look good on me, but I really liked this one. The pattern is almost houndstooth and looks great with my red heels & red jewelry. I'm not crazy about the back being longer, but it doesn't bother me as much as I thought it would. Kept it!
19 Cooper Hilarie Petal Print Cap Sleeve Blouse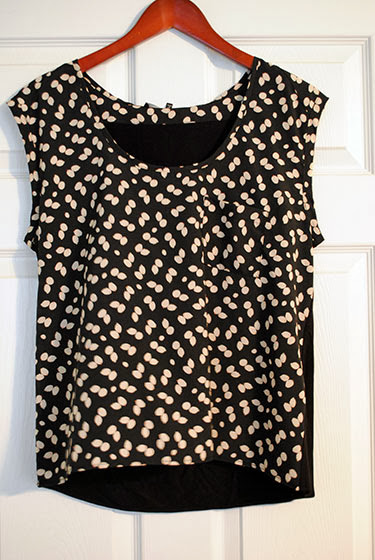 This blouse is really cute. The dots are petals with tiny peach dots inside. The back of the shirt is knit and solid black. Very comfortable. Kept it!
Collective Concepts Ilean Crochet Detail Sleeveless Blouse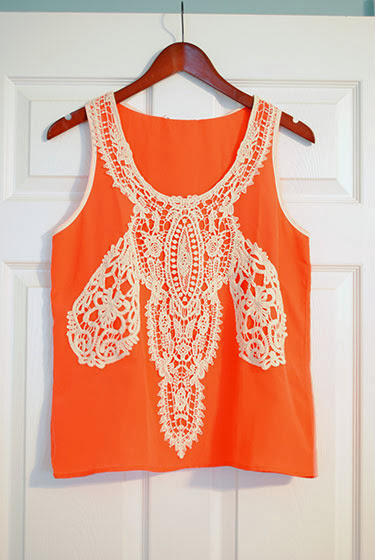 The bright orange is gorgeous and I love the crochet detail. This top looks great with jeans and nude heels. Kept it!
Fun2Fun Lezly Striped Tab-Sleeve Top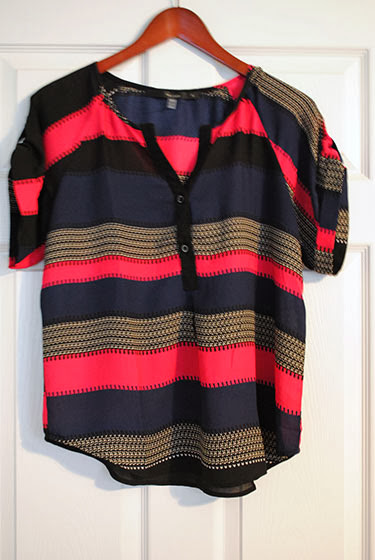 Loved this! I actually said no stripes on my latest style profile, but I'm glad I got this shirt. I wear it with denim capris or jeans. The material is very light and I love the bright pink with navy & black. Kept it!
Huge success with this fix because I kept everything! It's such a thrill when that happens because you get a 25% discount if you keep the entire box. Stay tuned to see what I received in Fix #5! If you want to see my previous fixes, check out my Stitch Fix Reviews category.
Disclaimer: I am not affiliated with Stitch Fix nor was I compensated for this post. All opinions are solely my own, as always. The links in this post include a referral code where I will receive a discount should you sign up for the Stitch Fix service.