I joined Stitch Fix back in March of this year, so I'm doing a little backtracking to catch you all up on my fixes. What is Stitch Fix? It's an online personal styling service that sends you monthly "fixes" based on your style profile. It's a pretty cool concept and you don't have to leave your house!
Here's the lowdown: for a $20 styling fee, your personal stylist will send you 5 items. Keep what you like and return what you don't. Shipping is free both ways! If you keep just one item, your $20 styling fee goes toward that item. If you keep all 5 items, you get a whopping 25% discount! Return everything and you lose your $20 styling fee.
You can adjust your style profile as often as you like and leave specific instructions for your stylist for each fix. You can also create a Pinterest board of looks you like so they can get even more of an idea of what to select for you. They have different price points as well, so you can somewhat adjust the pricing of what you'll receive.
I didn't keep the details on this first fix, so bear with me as I don't recall the brands or prices (and I promise the pics get better).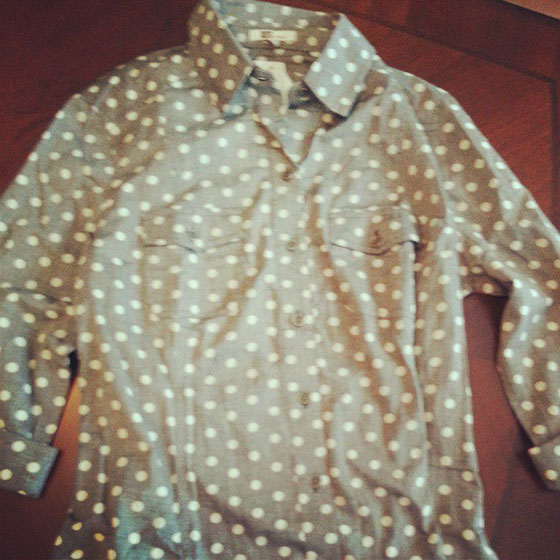 Grey Polka Dot Shirt – loved this out of the box, but it made me look really homely. It was prettier in person than in my picture, but I sent this one back.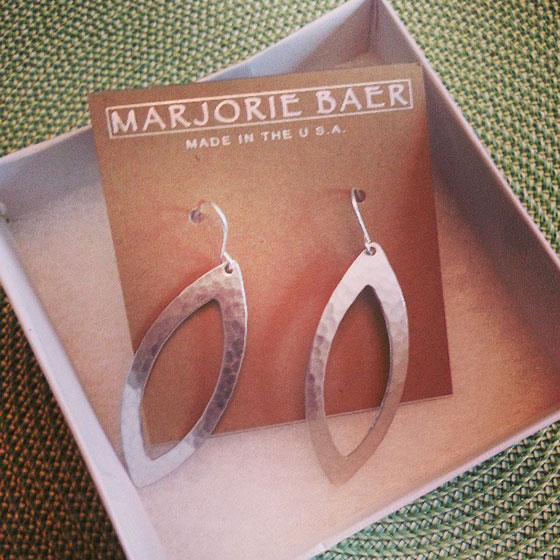 Majorie Baer Silver Drop Earrings – really liked these earrings, but I already own something similar. These were $30 and felt pricey to me. I sent these back and removed jewelry from my future fixes.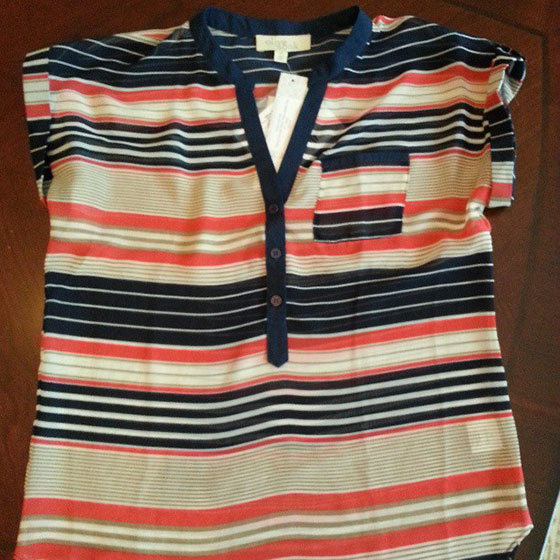 Orange & Navy Striped Shirt – this was cute and I really wanted to keep it, but I was afraid I'd never match it with anything other than jeans. It's kind of sheer, but was really comfortable. I sent this one back.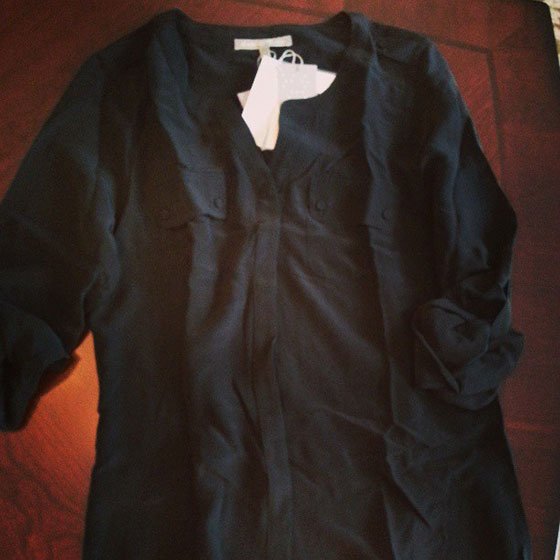 Black Silk Shirt by Daniel Rainn – loved this! It's so silky soft and looks great with jeans. It can easily be dressed up with snazzy jewelry, too. Kept it!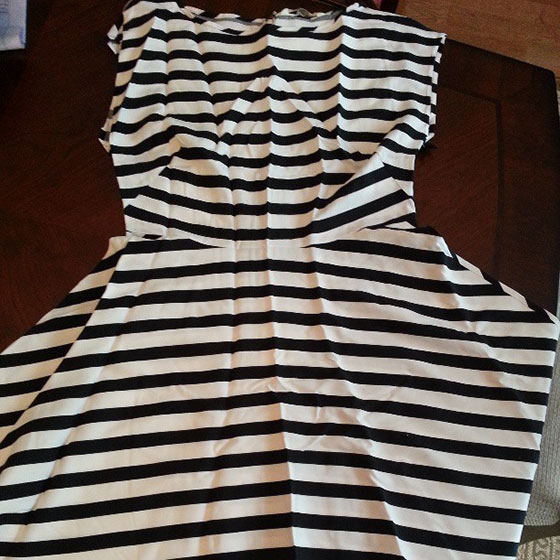 Black & White Striped Dress – I was head over heels for this dress, but the cut made me look preggo. The stripes curve down at the waist and made me look huge! I'm also really pale and it washed me out a bit. It pained me, but I sent this one back.
I only kept the black shirt from this box, but I'm already hooked on the service. I adjusted my style profile for no jewelry, no stripes, and no white. Stay tuned for Fix #2! If you want to see my previous fixes, check out my Stitch Fix Reviews category.
Disclaimer: I am not affiliated with Stitch Fix nor was I compensated for this post. All opinions are solely my own, as always. The links in this post include a referral code where I will receive a discount should you sign up for the Stitch Fix service.