My eighth Stitch Fix came last October. What's Stitch Fix? Read my first post to find out more. I'm reporting on my fixes several months after receiving them, but that lets me tell you what I'm actually still wearing of what I kept. I didn't keep a single item from my last fix, but they sent some cute stuff (I just couldn't fit in it!). So after adjusting my sizes in a few different items, I was excited to get my next box.
Kut from the Kloth Denna Dark Wash Skinny Jean $98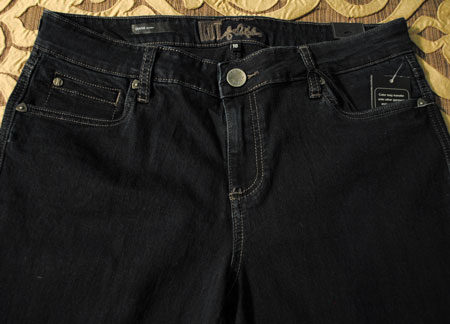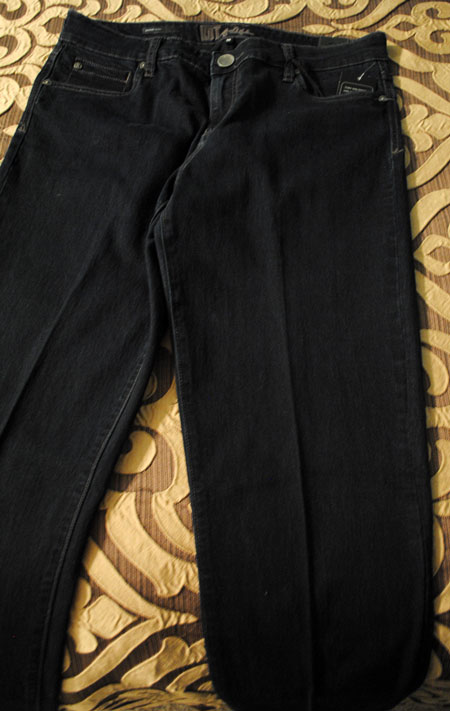 Here we go again with the skinny jeans. These are actual denim, which I was happy about but for skinny jeans the legs were huge! I loved how dark they were, but I looked really odd in them. Snug waist and ginormous, baggy legs. I sent them back.
41Hawthorn Filbert 3/4 Sleeve Popover Blouse $58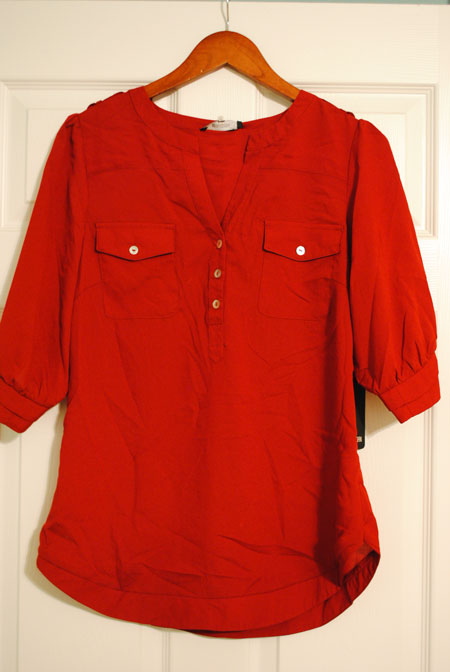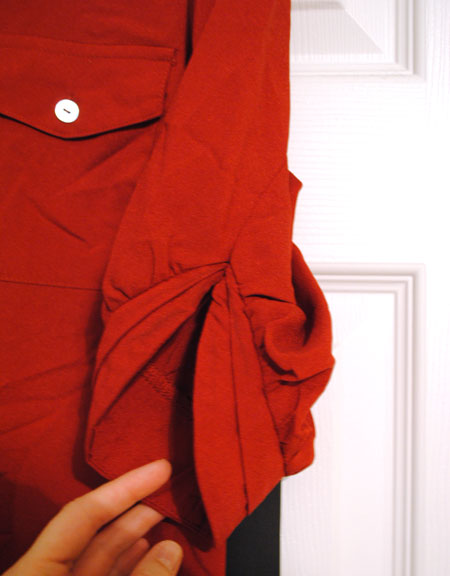 This blouse is a gorgeous crimson and I love the pockets in the front. The picture doesn't show the deep red color correctly. It's got nice details in the sleeves and I like how the bottom of the blouse is curved so it looks great untucked with jeans. It's very slimming though the waist and gets bigger on the bottom. This top was every so slightly too snug, but I kept it anyway! I try not to do that, but I just loved the color. Finally got to wear this blouse thanks to my weight loss. So glad I kept it!
Tart Peg Cowl Neck Gathered Front Top $88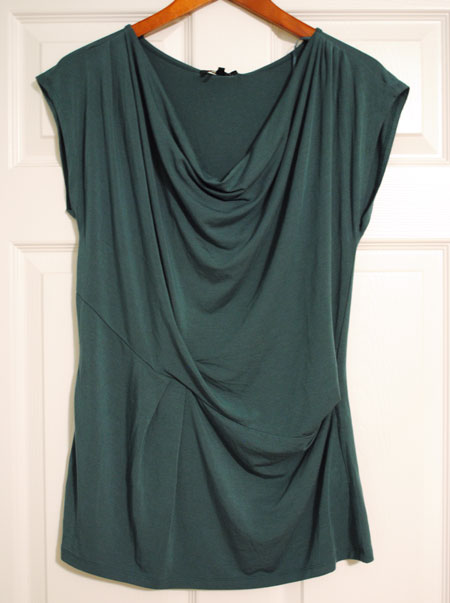 I loved this top, but it was way too similar to the green cowl I kept in my sixth fix. For $88 I couldn't justify keeping it. I wish Stitch Fix would let you keep an item and send one back that you kept from a previous fix!
Renee C Landry Printed Cross-Front Blouse $58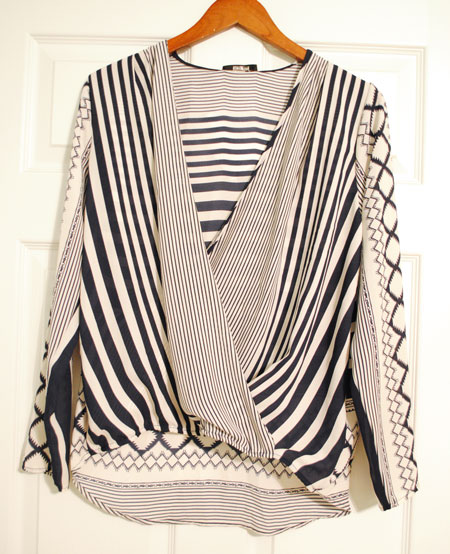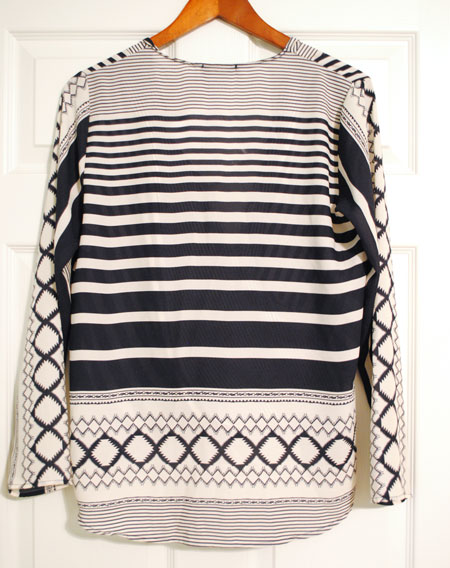 This thing is hideous. I knew I wouldn't like it when I pulled it out of the box. I don't like the pattern or the color. It's very sheer and billowy and made me look huge. Sent this one back.
Pink Martini Mario Colorblock Exposed Zipper Dress $88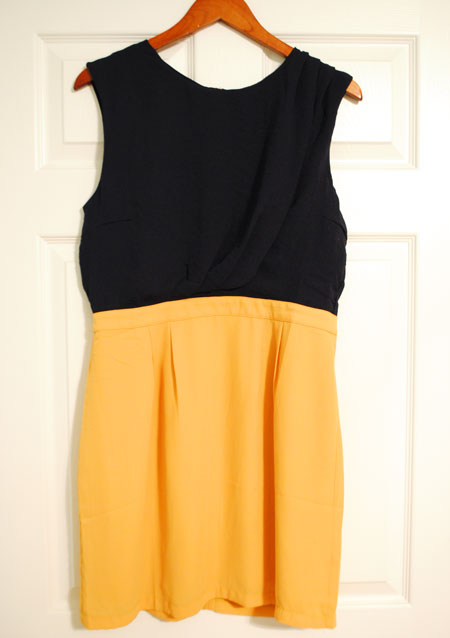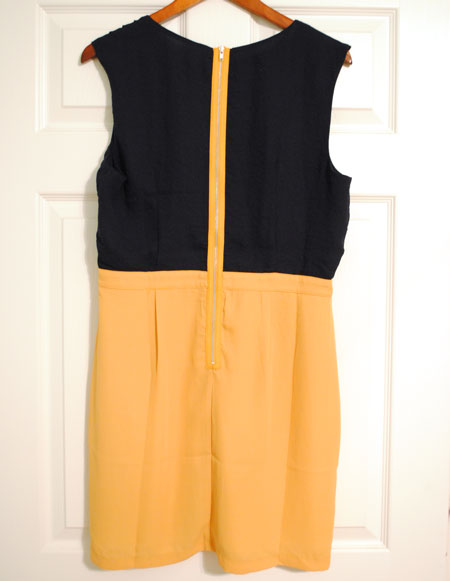 I saved the best for last! I ADORE this dress. I like how it looks like you're wearing a blouse with a skirt. Since I got this dress in October when it was chillier, I paired it with grey tights and brown boots and a cardigan. It looked so cute! Now that it's warmer, I wear it as is with tan suede wedges. I absolutely love how the back shows the zipper and it's yellow all the way up against the navy. I don't know why, but it's such a cool detail. Kept it!
I kept two items from this fix and I'm still very happy with both all these months later. Other than the not-skinny, skinny jeans and hideous print blouse, this wasn't a bad fix. After getting sent pants I don't like, I've been requesting more dresses in future fixes. Stay tuned for fix #9! If you want to see my previous fixes, check out my Stitch Fix Reviews category.
Disclaimer: I am not affiliated with Stitch Fix nor was I compensated for this post. All opinions are solely my own, as always. The links in this post include a referral code where I will receive a discount should you sign up for the Stitch Fix service.