This is my second fix from Stitch Fix that I received back in April. What's Stitch Fix? Read my first post to find out more. I adjusted my style profile from the first fix to remove jewelry (I'd rather have clothes) and no whites or stripes. Here's what the second fix included.
Just Black, Carter Skinny Ankle-Length Jeans in Cantaloupe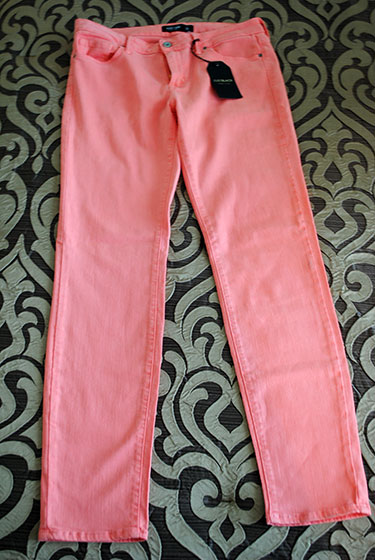 I was a little worried since I avoid skinny jeans like the plague…but these were fantastic! Super soft, fit great, and they look awesome with the black top I kept from my first fix! I kept this one.
41Hawthorn, Calafia Jersey Wrap Dress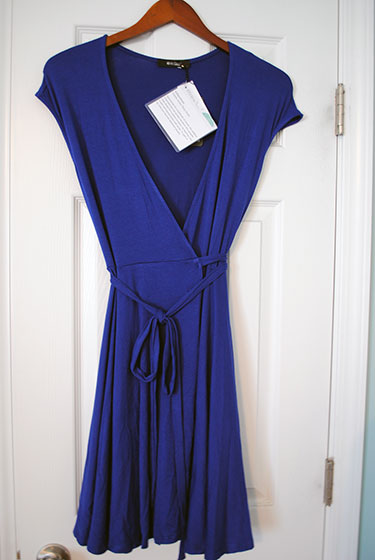 This was cute, but wrap dresses never look good on me. This one was a bit too short and showed too much cleavage, plus I'm not a fan of knit. Sent this one back.
Angie, Moni Stud Detail Floral Print Top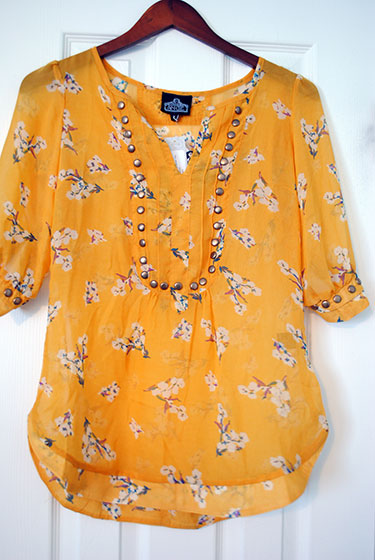 Loved it! It would look great with dark denim jeans, but it's too tight around my chest…super bummed I have to send this one back. Every time I see this picture, I so wish I had gotten it in a larger size. May have to do some Internet digging and see if I can find it.
DownEast, Astor Chiffon Ruffle Detail Jersey Top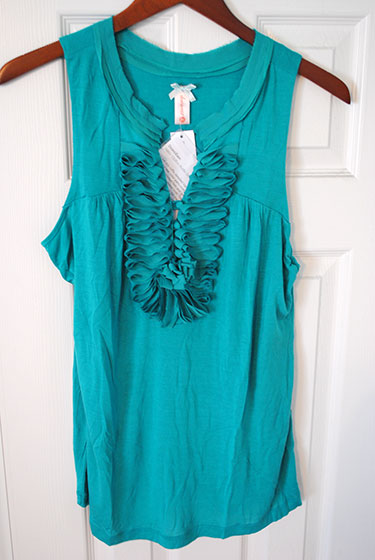 This was the first item I pulled out of the box. Great fit and super cute with the ruffles in front. The armholes are a bit bigger than I'd like, but I wear this with an off-white cardigan and it's really cute. Kept it!
Mystree, Maggie Cutout Rope Detailed Tank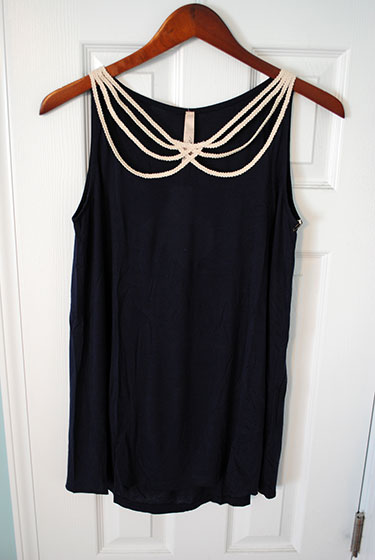 This one didn't rock my world. It's cute, but I feel like after a few washes, the rope would be not so pretty. It's really flowy on the bottom, which gives me no shape. Sent this one back.
I kept two items from this box and have been really happy with how close the clothes are fitting my style. Stay tuned for Fix #3! If you want to see my previous fixes, check out my Stitch Fix Reviews category.
Disclaimer: I am not affiliated with Stitch Fix nor was I compensated for this post. All opinions are solely my own, as always. The links in this post include a referral code where I will receive a discount should you sign up for the Stitch Fix service.