My seventh Stitch Fix came last September. What's Stitch Fix? Read my first post to find out more. I'm reporting on my fixes several months after receiving them, but that lets me tell you what I'm actually still wearing of what I kept. I've had a lot of luck with my last few fixes as Catherine has been my stylist and she's really good at picking what I like. So, let's dive in and see what I got in this fix!
Under Skies Serene Button-Up Long Cardigan $48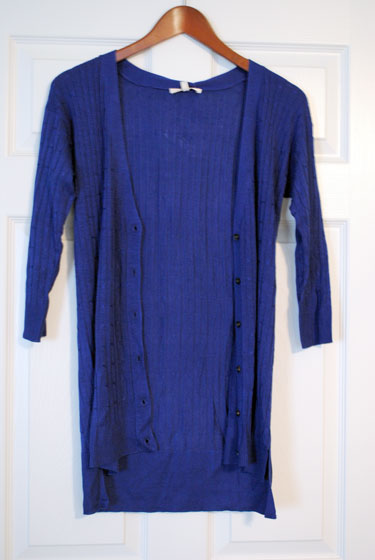 You guys know I love cardigans. Love them. They're comfortable and they can make a Spring/Summer top ready for Fall. They are so versatile. I really loved the royal blue color of this one and it was super comfy, but it was too long. It swallowed me and just wasn't very flattering. Sent this back.
Coconinno Carrie Polka Dot Fit & Flare Dress $118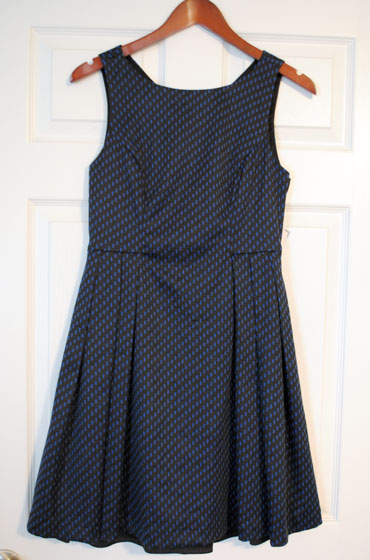 This dress was so cute! I loved the color, cut, and the pattern. Back in September, I was slowly gaining weight, so this dress didn't fit. For the price, I wasn't going to keep it hoping I'd lose weight and wear it someday. Although I could probably fit in it today! 🙂 Reluctantly sent this one back.
19 Cooper Cathleen Split-Neck Tulip-Sleeve Blouse $68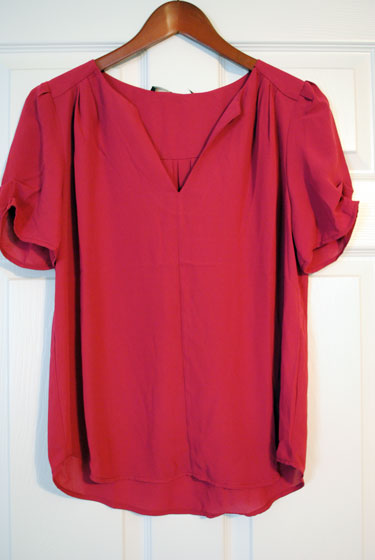 This shirt was super cute and I loved the fuchsia. However, I already own a similar top in the same color. I had the same problem in my fifth fix with another fuchsia top. Would have kept this had it been in another color, but I sent this back.
Sanctuary Rizzo Skinny Ponte Pants in Black $88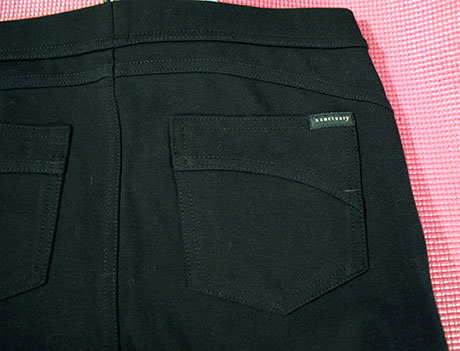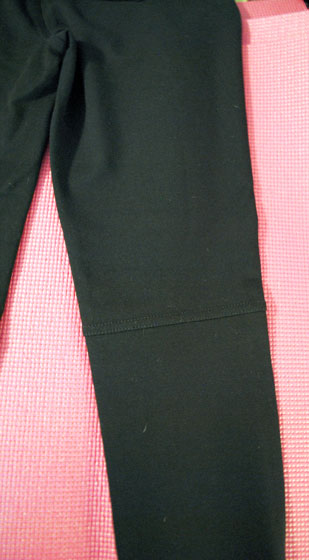 These were awful. The pants in this fix were just ridiculous. Tight, yet baggy. The legs were skinny around my calves and ankles, but crazy baggy in the thighs. They also had these weird seams in the middle of the legs. Even if they did fit properly, they were way too long. I'm 5'7″ so I don't know who these pants were designed for…Giselle I guess. Sent them back.
C. Luce Lorelei Lace Top Dress $78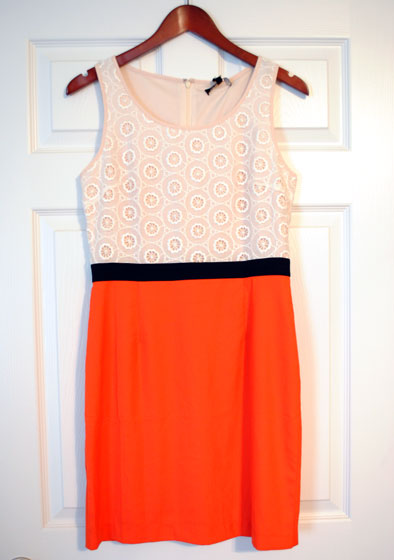 Oh my gosh I fell in love with this dress the second I pulled it out of the box! It's so cute and pretty. Except that I couldn't fit in it. Damn that weight gain. Just like the other dress, I sent this one back because I didn't want to hang on to it in the hopes that I'd fit in it someday. I so wish I had though because I've since lost 13 pounds and could absolutely wear it now. *sigh*
I didn't keep a single thing in this fix, but I was ok with that because unlike my third fix, there were several items I liked in this fix. Catherine still got my style right (except for those horrid pants). I really really really wanted those two dresses. After this fix, I adjusted my sizing so I wouldn't have the same problem with dresses in future fixes. Stay tuned for fix #8! If you want to see my previous fixes, check out my Stitch Fix Reviews category.
Disclaimer: I am not affiliated with Stitch Fix nor was I compensated for this post. All opinions are solely my own, as always. The links in this post include a referral code where I will receive a discount should you sign up for the Stitch Fix service.