Merry Christmas! I hope you and your family are enjoying a wonderful holiday. Here's a treat sweet enough to top any dessert and also great for giving as a gift. This Silky Chocolate Caramel Sauce is so simple to make with only four ingredients!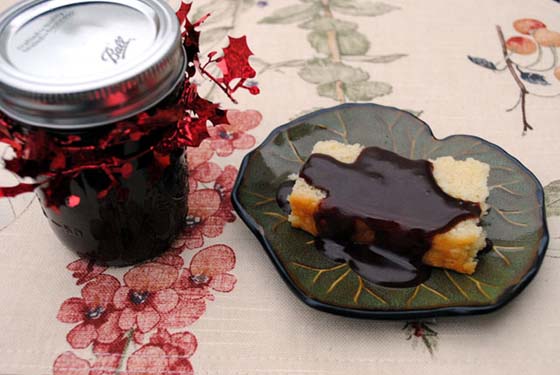 So, how's it taste?
Just like its name, it's silky smooth. Mostly chocolate with a hint of caramel in the background from the brown sugar. Make sure you use good quality chocolate for this recipe. These four ingredients combine to make the most decadent dessert topping. Serve over cheesecake, brownies, ice cream, the list is endless. I served mine over a slice of coconut bread. On a whim, I grabbed a box of Archer Farms Coconut Quick Bread Mix. Mix the ingredients and bake in a bread pan. They aren't kidding when they say quick bread. It's absolutely delicious and incredible with the chocolate caramel sauce.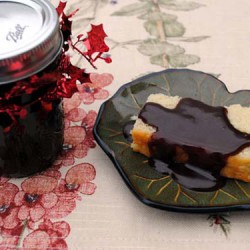 Silky Chocolate Caramel Sauce
Ingredients:
3/4 cup packed brown sugar
2/3 cup whipping cream
10 tbsp. butter
4 oz. semisweet baking chocolate, chopped
Directions:
1. In 2-quart saucepan, cook brown sugar, whipping cream and butter over medium heat 2 to 3 minutes, stirring constantly, until mixture comes to a full boil.
2. Add chocolate; cook about 2 minutes, stirring constantly, until chocolate is melted and sauce is smooth. Serve warm or cover and refrigerate until serving time.