If you're looking for a quick, but super tasty dinner, you're going to love this recipe. I couldn't wait to make these Salmon Burgers with Slaw. Super easy and super fast! Canned salmon and bagged slaw make this a cinch to put on the table in no time.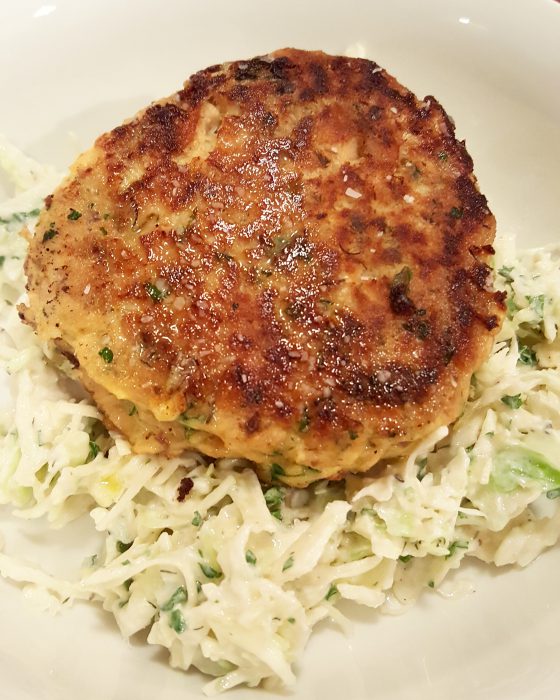 So, canned salmon. Sounds gross, right? I had never had canned salmon before and was a little apprehensive about it. This recipe comes from one of my favorite blogs, Pinch of Yum, and she recommends Wild Planet brand. She was absolutely right! Not gross at all. You can find it at Whole Foods, Super Target, or order it at Amazon!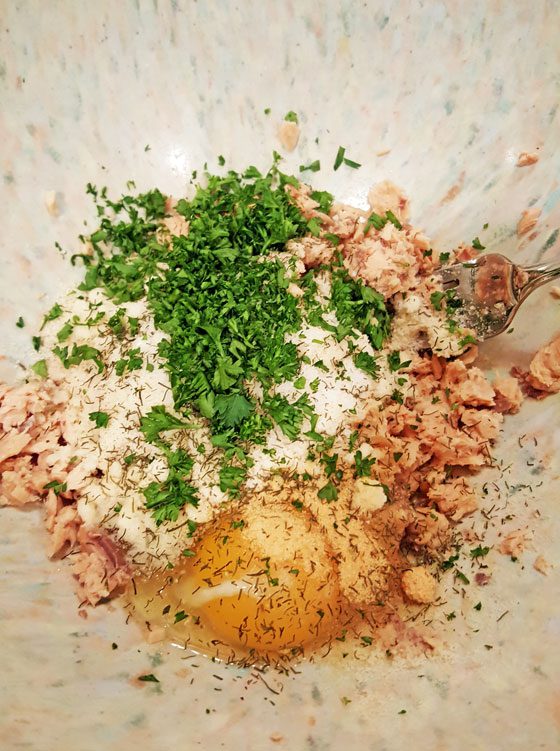 It's really a cinch to make this recipe. Mix together the burger ingredients, pan fry, mix together the slaw, and serve. That's it! It's easy to make this gluten free, too. I don't personally follow a gluten-free diet, but I had almond flour on hand and no breadcrumbs so that's what I used. It worked perfectly!
To make this recipe even easier, I purchased angel hair slaw already shredded. It took no time to mix the ingredients together. Recipe tips: I found the slaw a bit tangy, so I added a touch of honey and it was perfection! You may want to use less salt in the burger mixture and salt the finished burgers later if they need more. Mine were a tad bit saltier than I prefer.
Find the recipe for Salmon Burgers with Slaw at Pinch of Yum.
This post contains an affiliate link.