I have recently become a huge fan of Noodles & Company, located at 2116 Green Hills Village Drive near the Mall at Green Hills. I'd never heard of the chain before, but I'm glad they've found a home in Nashville. My first thought was "How many ways can you prepare noodles? Big deal." Well, apparently there are a variety of delicious ways, all nicely organized for you by American, Mediterranean, and Asian. I've been three times now, and I still have a tough time choosing what to order. So many bowls sound mouth-watering to me, and I haven't been disappointed yet. Along with noodles, you'll find salads, soups, and sandwiches. Enough to keep you coming back for more without eating the same dish twice.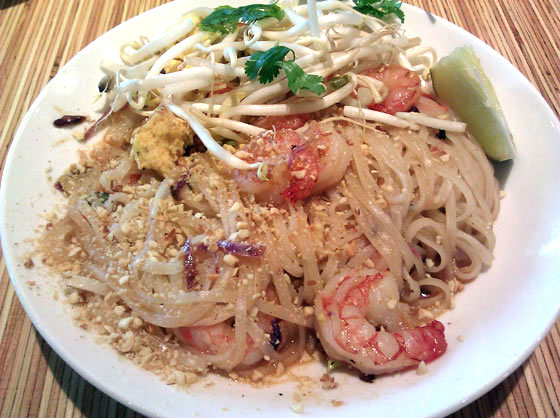 On my first visit, I had the Pad Thai with a side Caesar Salad. Noodles & Company has a great trio deal where you get a small bowl and can choose two more from soup, salad, or a protein. I chose shrimp with my Pad Thai. While you'll find more authentic pad Thai in a Thai restaurant, the flavor was really good. The shrimp were cooked perfectly and were an excellent pairing with the pad Thai. There wasn't a lot of sauce, which is the case for most of their bowls, but I grew to really like that.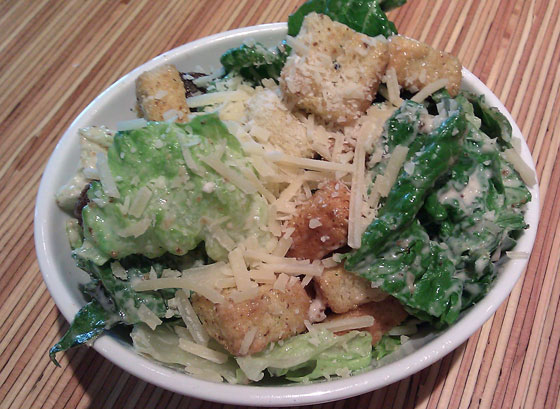 The side Caesar was a nice portion. Even with the small bowl of noodles, it was a good-sized meal with the salad. The first Caesar I had was really good with just the right amount of dressing, but on another visit it had way too much and I couldn't finish it.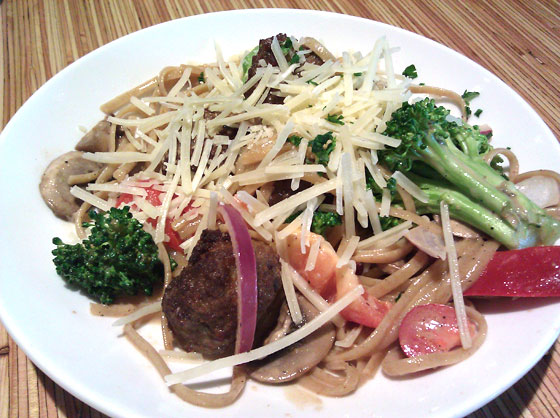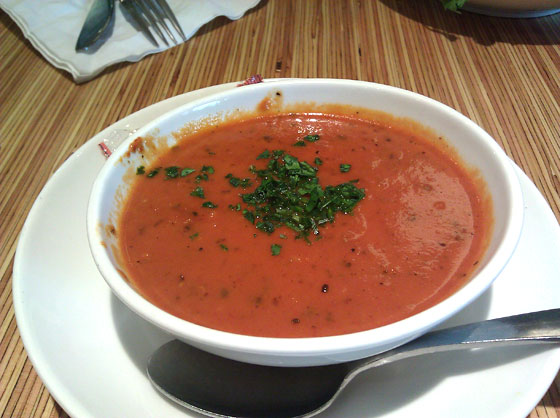 My fellow diner, Denise, had the Whole Grain Tuscan Linguine with the Tomato Basil Bisque. She added meatballs for her protein and was nice enough to let me eat one. They are phenomenal! Not too greasy and full of flavor. The meatball sandwich is high on my list to try on my next visit. Denise enjoyed both the linguine and the bisque, reporting that the bisque was very tasty and not too heavy.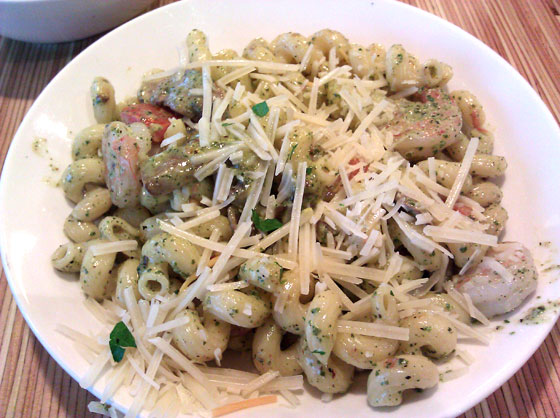 On my second visit, I had the Pesto Cavatappi on the recommendation of the cashier from my first visit. This is my favorite noodle bowl so far. I added shrimp again, but this time tried the house side salad. The cavatappi was served in this wonderful wine, cream sauce with garlic, mushrooms, tomatoes, and parmesan. I had to refrain from picking the bowl up and licking it when I was finished. The shrimp was again cooked perfectly and a great addition to this bowl.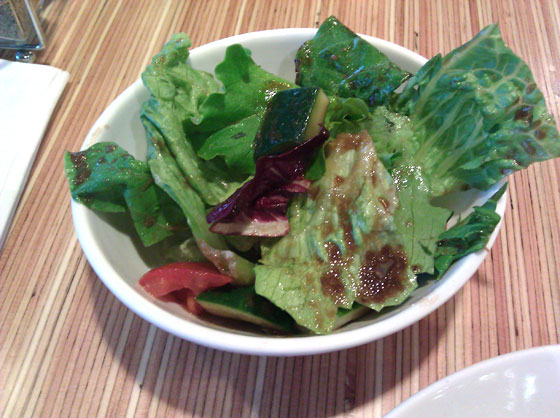 I didn't care for the house side salad. It's lettuce, a few chunks of tomato and cucumber, and a balsamic dressing. Too boring for my taste.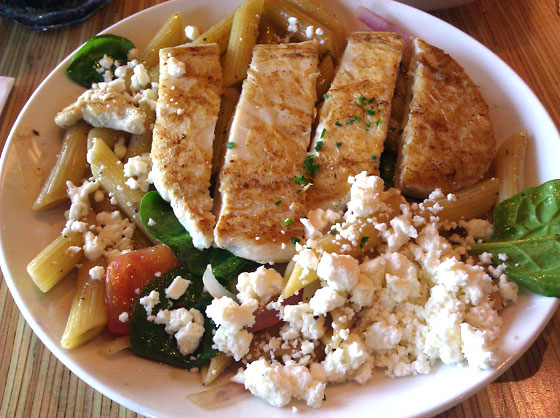 On my most recent visit, I chose the Pasta Fresca with chicken. I was tempted to add shrimp again, but thought I needed to change it up a bit. The chicken was cooked and seasoned very well, although I would prefer my chicken to be cut into bite-sized pieces instead of strips, call me lazy. You can choose between Parmesan and feta for this bowl, and I chose feta…with no regrets! This pasta is light, yet packs tons of flavor with the balsamic, white wine, red onions, tomatoes, and spinach.
I hope this post has you itching to try a noodle bowl for yourself. Well, you're in luck! Thanks to the folks at Noodles & Company, I'm giving away 2 coupons each to 5 lucky readers! The coupons are good for one free bowl at Noodles & Company, valid at any Noodles & Company location.
To enter: Visit the Noodles & Company web site, then return here and leave a comment on this post telling me which item you're most excited about trying. I'll randomly choose five winners. This is the only requirement to enter the contest.
For up to three additional entries (please leave a separate comment for any of these you do):
I'll randomly draw the winners on Saturday, June 4th at noon Central. Please make sure you leave a valid email address as an alternate winner will be chosen if I don't hear from you within 48 hours. Good luck!
Congratulations to Rachel, Tonya, Shannon, Jill, and Denise! You are the lucky five! I hope you enjoy your Noodles & Company noodle bowls! (Winners were chosen using Random.org.)
Disclosure: Noodles & Company sent me free noodle bowl coupons, but I was not compensated for this post. All opinions expressed here are solely my own.