It's hard to believe I'm still posting about all my yummy eats in New York City. But anyone who has visited knows it's the mecca of food. I think you could live there for years and years and never eat at the same place twice. I've called this fourth entry in my series fun foods. Two spots that I couldn't really fit into any other category and well, let's face it, they are fun foods! A place entirely devoted to mac and cheese served in a cast iron skillet and an eatery all about peanut butter.
So, let's find out how they taste!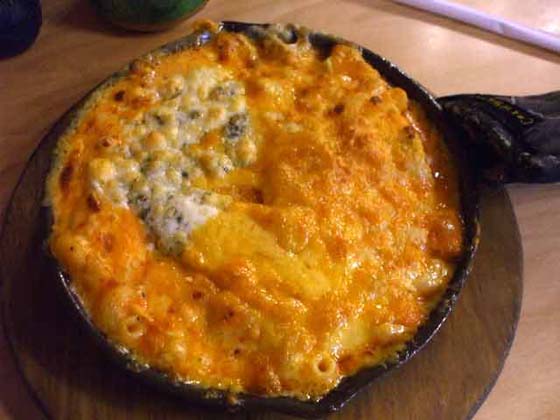 First up is S'MAC, short for Sarita's Macaroni & Cheese, located at 345 East 12th Street. Yes, I dragged my friend all the way to the East Village for macaroni and cheese. I heard about this place from our food tour guy and just had to try it. I ordered the Buffalo Chicken you see pictured above. Cheddar and American cheeses with boneless chicken pieces, buffalo wing sauce, and topped with blue cheese crumbles! It was amazing, but incredibly rich. Unlike any mac & cheese I had tasted before. It just melted in my mouth. I wanted to keep eating and eating but I could barely finish it…and we ordered the small "nosh" size! Next time I'll save up and be ready to tackle the whole plate!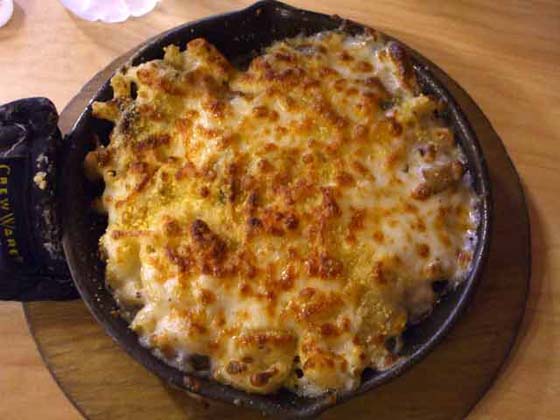 My friend Carol was being much better than I was calorie-wise and chose the Garden Lite. Lite Cheddar, Parmesan, roasted cauliflower, portobello mushrooms, roasted garlic, broccoli, and scallions. It may have been lighter fair, but it packed a punch with flavor. I took a bite and actually liked it better than mine. It had so much going on with the cheeses and all those roasted veggies. It was really good. Carol wasn't crazy about the idea of mac & cheese for dinner, but she really enjoyed it. I wish they had one here so I could try all their delicious variations. They also have a "take & bake" if you want to bring it home. Genius!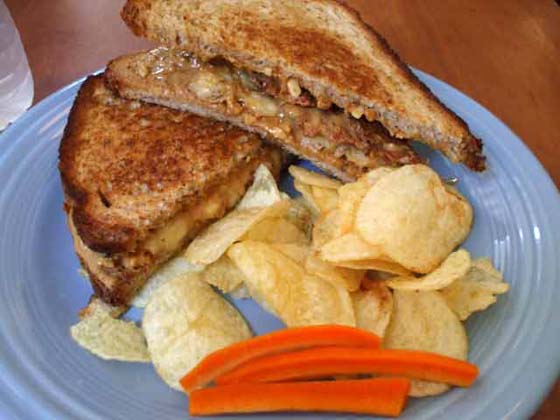 My next fun food adventure was Peanut Butter & Co. located at 240 Sullivan Street. I knew exactly what I was going to order…The Elvis. A grilled peanut butter sandwich, stuffed with bananas, honey, and bacon! Go big or go home, right?! I know this sandwich sounds disgusting, but you'd be surprised how well bacon goes with peanut butter. I enjoyed the flavors, but I think I could have made a better version at home. I wasn't wowed by their peanut butter. It was very dry and just didn't have that luxurious roasted peanut flavor. I've also had their White Chocolate Wonderful (that I purchased in a grocery store here in Nashville) and it didn't have the flavor I was expecting. This is a fun, specialty sandwich shop, but it left me a tad bit disappointed. At least I can say I've eaten like the King!
Part 1, Flavors of NYC Food Tour
Part 2, Throwdown
Part 3, What the Locals Eat
Part 5, Just Desserts