On an outing with the girls, I got the chance to try Holland House, located at 935 West Eastland Avenue. The inside had a nice atmosphere (although they had AC problems on this day and I was a sweaty mess). It's dimly lit but has a ton of windows so natural light flows in. The bar area is pretty big and there's a good amount of seating at tables. They've definitely got a huge list of unusual cocktails, but I chose the Pimm's Cup from off the menu and sampled a few bites of appetizers.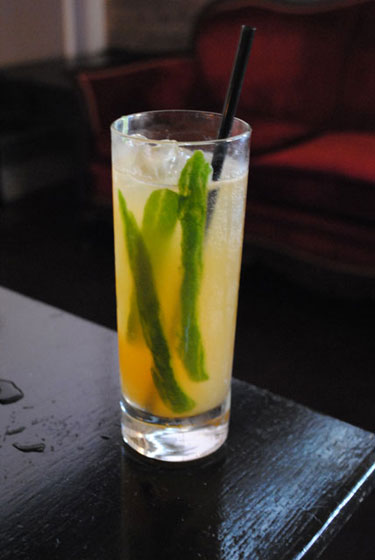 So, how's it taste?
The Pimm's Cup was very refreshing. Slivers of cucumber peel made for a fun presentation. I'm new to the Pimm's Cup and I just love the combination of Pimm's, gin, and fresh veggies/fruit. As much as I enjoyed this drink, it just didn't compare to the Pimm's Cup over at The Patterson House. That one has mint and strawberries added and is just amazing. I'll save the details for another post.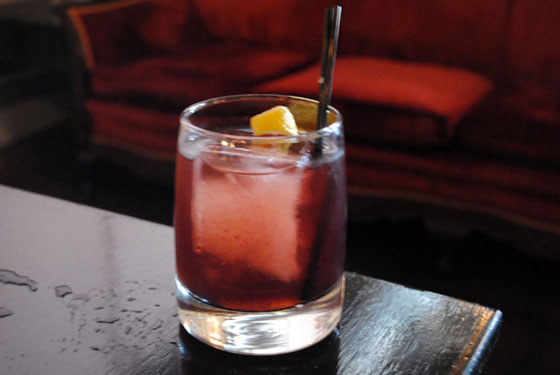 A friend ordered the Black Lemon Old-Fashioned and reported it was very tasty. It's bourbon, blackberry, lemon, honey, and bitters. For this drink, Holland House added one big ice cube. I love speakeasy-type establishments that know each drink should have a certain ice cube. The single cube of ice makes your drink less watered-down as it melts. Genius!
I sampled the Edamame Ponzu Dip and the Fried Green Tomatoes. The edamame was delicious. Similar to hummus and a beautiful green color. The crunchy tomatoes were served with a garlic aioli that I really liked.
Every Monday, Holland House serves $5 whiskey/bourbon and a $7 mini-version of their Meester Burger. Bourbon and burgers? Now that is calling my name! Hopefully the AC will be pumping next time I go!