If you're like me, snacking is every bit as important as a meal just like breakfast or dinner. Whether you're taking some goodies to a party or getting cozy on the couch watching TV, snacks are perfect for indulging in cravings or getting you geared up for the main event. I was lucky enough to recently add Mrs. Wages Salsas and Guacamole to my snacking repertoire.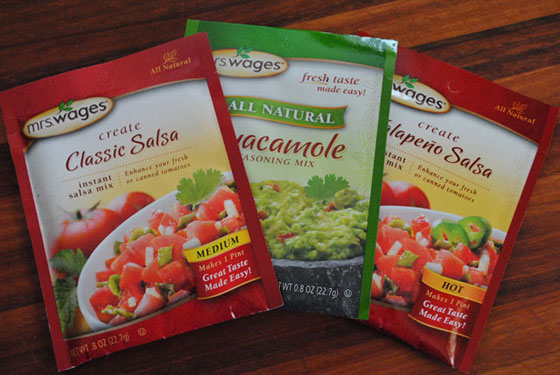 So, how's it taste?
Pretty darn good! I was fully expecting it to be just so-so and was amazed at how flavorful salsa could be from a mix. And talk about easy. First up was the Jalapeno Salsa. Chop two tomatoes, add the mix, wait 10 minutes, and you've got a bowlful of snacking goodness. I couldn't believe how fresh the salsa tasted and the jalapenos really packed some heat!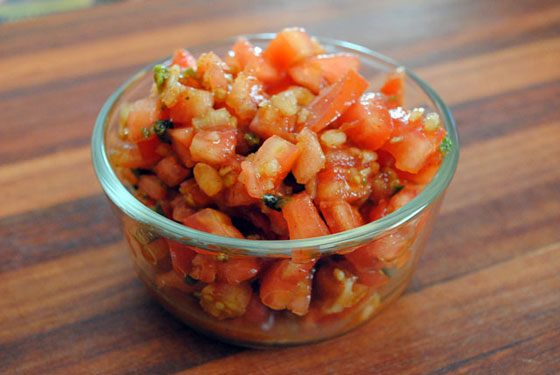 The back of the package had a mix-in recipe for turning the salsa into Spinach Salsa Dip. Boy was I glad I decided to try this one, too. The addition of sour cream and spinach toned the heat down a bit, and I could not stop eating this dip. I literally had it for dinner that night. Fresh, spicy, and creamy combined with the crunchy tortilla was out-of-this-world good!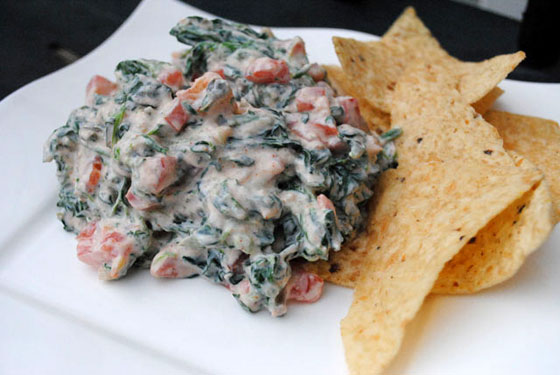 Next up was the Guacamole. I like to make my own and am pretty picky with it. I've found most restaurants make a pretty bland guacamole, which is why I rarely order it out. Luckily Mrs. Wages serves up a very tasty guacamole. The seasoning packet jazzed up the avocados just right. I normally prefer my guacamole pretty chunky, but by stirring in the mix I had to mash the avocados a bit more. I took this dip to a birthday party and everyone liked it. Cool, refreshing, tangy, and just enough spice to give it a really nice flavor. If you're in a hurry and don't have time to chop your own ingredients, this mix is definitely the way to go.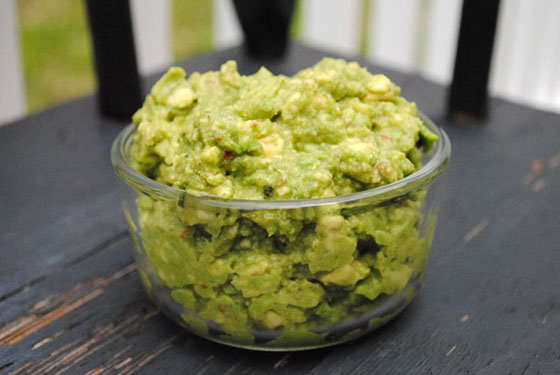 The last mix I made was the Classic Salsa. Preparing it the same way as the Jalapeno Salsa, I chopped two tomatoes, stirred in the mix, and was ready to go. I also made the mix-in recipe on the back of this packet, Southwestern Cheese Dip, and added a block of Velveeta. Hello new addiction! I made this cheese dip for a 4th of July party and it was a hit. Even after dinner was served, I kept eating the chips and cheese. The flavor combination from Mrs. Wages puts a certain canned tomato/Velveeta dip to shame. It had so much more flavor. I was really surprised how good all the mixes tasted.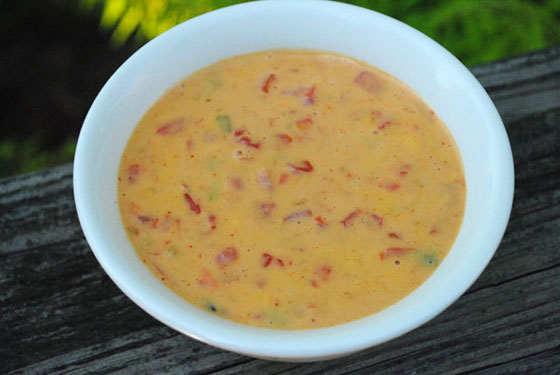 Disclosure: Mrs. Wages sent me free samples of their salsa mixes, but I was not compensated for this post. All opinions expressed here are solely my own.
Now on to the fun part – the giveaway!
One lucky So, How's It Taste? reader will win a variety of each of Mrs. Wages seven salsa mixes.
To enter, visit the Mrs. Wages website and come back to this post and leave a comment about which mix you're most excited about trying.
For up to four additional entries (please leave a separate comment for any of these you do):
Follow So, How's It Taste? on Twitter
Like So, How's It Taste? on Facebook
Subscribe to the So, How's It Taste? RSS feed
Tweet @SoHowsItTaste is giving away @mrswages salsa mixes! http://bit.ly/bDO26g (link no longer active)
One winner will be chosen at random from all eligible comments. U.S. residents only please. Commenting closes at 7:00 a.m. CT on Friday, July 16. Entries that do not follow the entry requirements will not be considered. Good luck!
Congratulations to BlessedMom, whose #1 entry "Yum! The fruit and cilantro salsa looks yummy. I'm a sucker for anything with cilantro in it!" won her the Mrs. Wages Salsa Mixes!
A big thank you to everyone who left a comment. I appreciate your readership! Another big thank you to Mrs. Wages for sponsoring my first giveaway!
The winner was chosen by using random.org.