It's probably a good thing I don't live in downtown Nashville. If I did, I'd walk to Mike's Ice Cream every single day. Nestled in between the touristy sites and sounds of Broadway is this tiny ice cream shop and it's heaven. They've got a bazillion different flavors of ice cream that you can eat in a cup, in a cone, or turn into a sundae or milkshake. Every time I walk in to Mike's, I feel like a kid that's about to go buckwild over ice cream.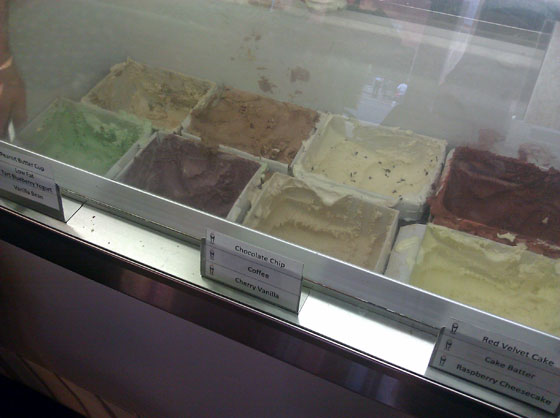 So, how's it taste?
On my first visit I tried the Key Lime Pie ice cream. It was awesome! It tasted just like the pie and even had bits of graham cracker. Not too sweet and not too tart.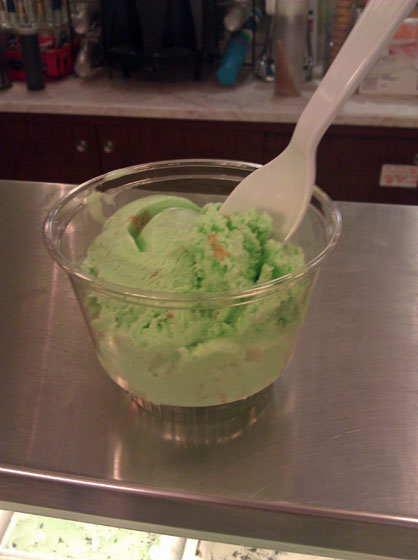 I also had a Vanilla Egg Cream. I got turned onto egg creams on a visit to New York City and I've been into them ever since. This one lives up to it's northern counterpart. For those of you that have never had one, there's no egg involved so go ahead and try one!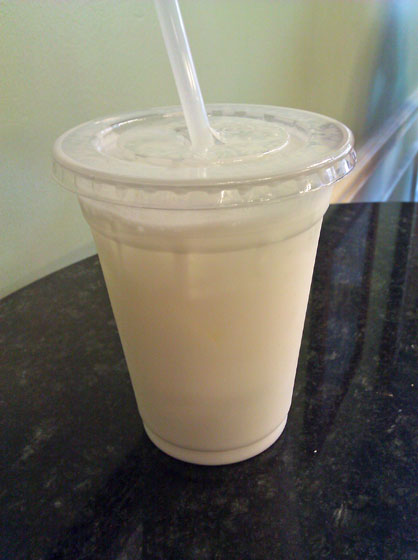 On a more recent trip I enjoyed a scoop of the Tennessee Fudge. It's amazing. Seriously tasty and I could not stop talking about it. It's like chocolate chip ice cream but it's bits of fudge instead of chips. You might get lucky and get a big chunk or two of the fudge like I did! It's rich, but nothing would stop me from enjoying it and I wish I had gotten a second scoop!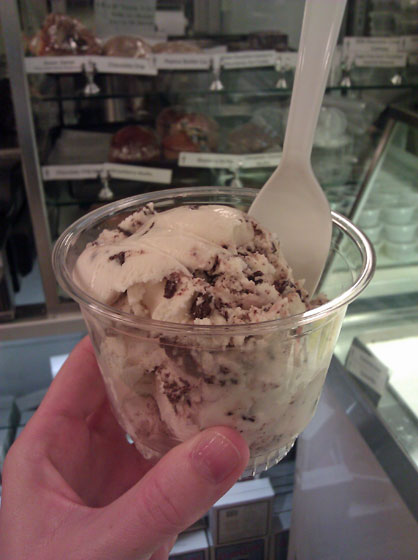 My friend Carol opted for a good ol' fashioned Chocolate Milkshake. I snagged a taste and it's pretty high on my best milkshakes scale. I went nuts over the chocolate milkshake from Diana's Sweet Shoppe, which is right down the road from Mike's, but I can tell you this one from Mike's is equally as good. It's thick and creamy, but super chocolatey. I'm getting this next time I visit Mike's!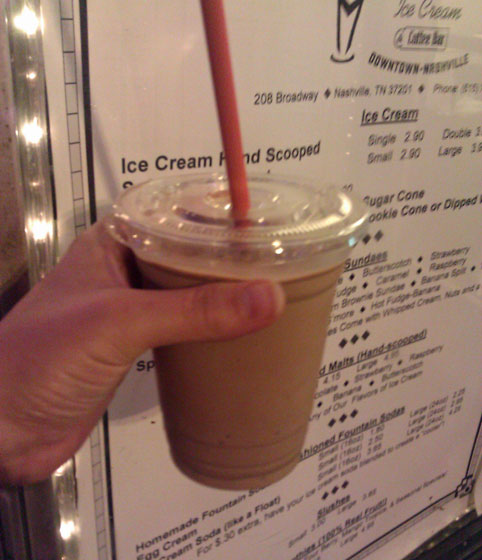 Mike's Ice Cream
208 Broadway
Nashville, TN 37201
(615) 742-6453
Hours:
Sunday-Thursday 8am-11pm
Friday-Saturday 8am-12am