Happy St. Patrick's Day! I had a lot of fun this year finding recipes for this holiday. The best one by far is this Irish Pirate. The name alone is awesome. Not that I need an excuse to use up the Mint Chocolate Chip Ice Cream I made, but turning that into a tasty beverage was a big plus in my book. You can certainly drop the alcohol and enjoy a Shamrock Shake!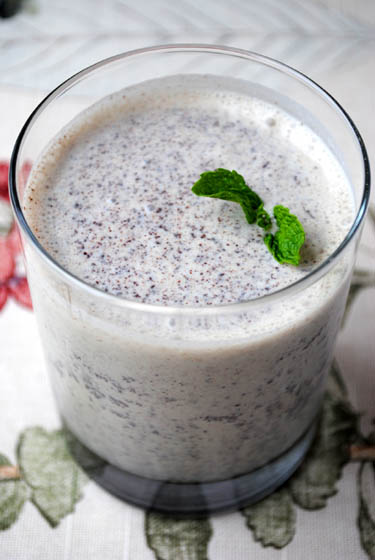 So, how's it taste?
I first thought this might turn out pretty gross. Mint and rum do not sound good together. But I pressed on determined to have a fun beverage for St. Patty's Day and to fill my skimpy alcohol category on the blog. This shake turned out pretty fabulous. Refreshing mint and bits of chocolate stood out with the rum playing a nice background role. I made this a few times with the mint extract and without. Both versions were great, it just depends on how much mint you like in your shake. I also used skim milk instead of whole, which produced a thinner shake, but still delicious. I do wish there was a way to keep the chocolate from blending into the mixture so much that it turns the drink a brownish-green. You could probably add some drops of green food coloring…or just rename it the Dirty Irish Pirate. 😉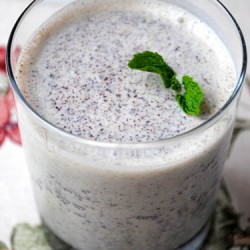 Irish Pirate
by Dan Smith and Steve McDonagh, Recipezaar via Food2.com
2 servings
Directions:
1. Put milk, ice cream, mint extract, and rum into a blender. Mix until smooth.
2. Pour into chilled glasses and garnish with a sprig of mint.
3. Optional: Drop the rum and you've almost got a Shamrock Shake.