This is the last of my recap from Thanksgiving and why not end it with a cocktail! This Ginger Cranberry Cocktail is definitely festive for this time of year with it's gorgeous color and taste from cranberries. The ginger gives it just a touch of spice to warm you up (along with the vodka!) and makes it special.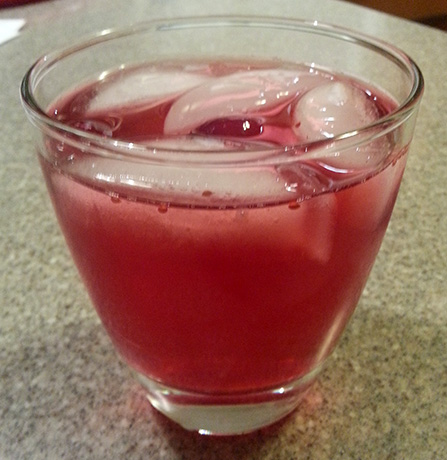 So, how's it taste?
I usually lean toward the whiskey drinks, but I loved this one! It's really refreshing and warming. I've always enjoyed cranberry and vodka together, but the ginger really makes it. The drink made according to the directions is pretty strong vodka-wise, so we added a splash more of cranberry juice. This made the ginger disappear a bit, so I'd suggest adding more syrup or making a stronger batch of syrup. We also chose to strain our drinks from the pitcher, but you can certainly leave the cranberries and lime in them for a different presentation. Too many floaty things for me!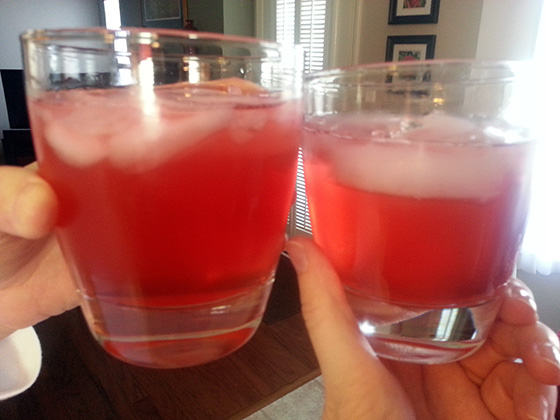 Cheers!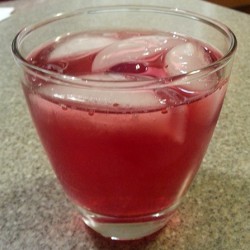 Ginger Cranberry Cocktail
Ingredients:
Ginger Syrup
4-inch piece ginger, peeled and roughly chopped
1/2 cup sugar
1 1/2 cups water
Drink
1 cup frozen cranberries
1 lime, juiced
2 cups vodka or gin
2 cups cranberry juice
Splash club soda
Shaved ginger
Directions:
1. Place all syrup ingredients in a saucepan and simmer until sugar dissolves and the ginger is infused in the syrup, about 20 minutes. Strain and allow to cool fully before use.
2. Crush the frozen cranberries in a large glass pitcher. Add the lime juice and their juiced wedges to the pitcher. Pour in the vodka, cranberry juice, and 1 cup of the ginger syrup. Put ice in low-ball glasses and fill glasses about 2/3 full. Top off with club soda and garnish with a shaving of fresh ginger.