You may remember that a few weekends back my friend Shannon from Bake. Frost. Repeat. came to visit me in Nashville and we ate in a bunch of new spots around town. When we were planning her trip, I asked her what Tennessee's signature cocktail was for football games and to my surprise (more like shock and horror), they don't have one! What?! Alabama has several, most notably being the Yellow Hammer, so I took it on as my mission to find a cocktail for those UT fans. Despite my feelings for their football team, no team should be left without a signature cocktail! My version of the Orange Crush was born and I must admit I did a pretty bang up job. It's a lovely shade of UT orange, it's absolutely delicious, and goes down dangerously easy. For UT fans, it's perfect. It's orange and you're crushing it. For non-UT fans is perfect. Think of it as you're crushing the big orange. Now everyone can enjoy this on game day!
So, how's it taste?
This cocktail started out with us experimenting between using Sprite and, you guessed it, Orange Crush. While the Orange Crush version had a better color, it was way too sweet. We decided the version with Sprite was most tasty. We clinked our glasses and settled in for some football. The following weekend, I wanted to make the drink again, but wanted to try to make it more of an orange color. At first I thought I might add a few drops of red food coloring, but then I spied my bottle of Eli Mason grenadine and thought that would be better.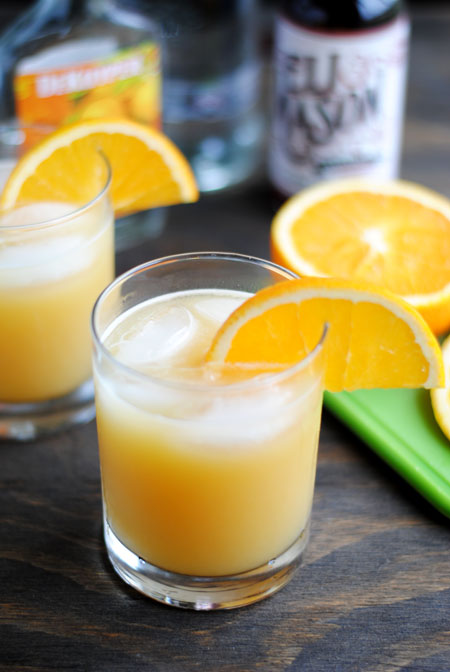 I added two small splashes and it turned the drink to the perfect shade of orange. But how would it taste? HOLY. MOLY. Talk about taking a pretty fantastic cocktail and turning into the bee's knees with one ingredient. Eli Mason grenadine is the best tasting grenadine I've ever had. To be honest, grenadine has always been an afterthought for me and nothing very special. Not any more! It cut down on the acidity from the orange juice and added this touch of sweet, but not too much. Stay tuned for an upcoming post on more tastiness with Eli Mason!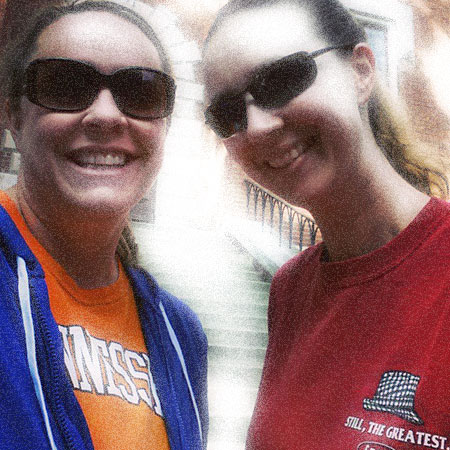 So whether you're cheering for the big orange or wanting to crush the orange or you don't give a crap about football, I hope you enjoy this cocktail! Cheers!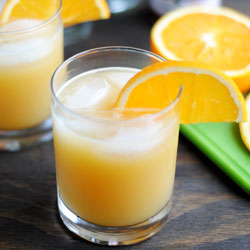 Orange Crush
Ingredients:
1 oz. vodka
1 oz. triple sec
orange juice
lemon-lime soda (I use Sprite)
grenadine (I use Eli Mason)
Directions:
1. In a glass, add the vodka and triple sec with 3-4 ice cubes. Fill the glass to about 3/4 full with orange juice. Top with a big splash of lemon-lime soda and a small splash of grenadine. Stir and drink!