It's cocktail time on a Wednesday! I'm still grinning from ear to ear thinking about my recent trip to New York City, so since I'm in a great mood, let's talk about booze! We had this Cherry Limeade Cocktail during the holidays, but its flavors would also work great on upcoming warmer days. Anyone else so ready for Spring? Iced cake vodka, fresh lime juice, cherry juice, and Sprite. It's simple, slightly sweet, slightly tart, and dangerously delicious.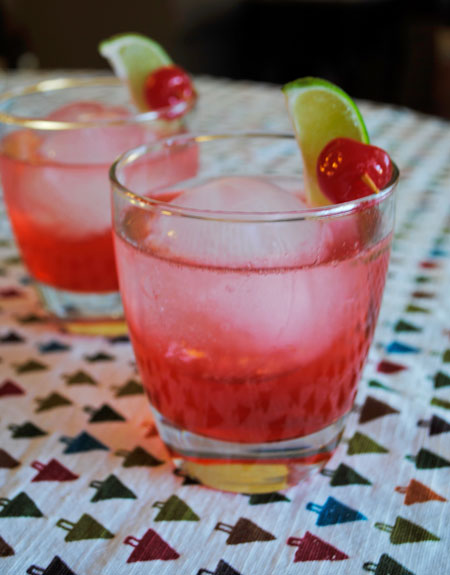 So, how's it taste?
I changed the name of this cocktail to reflect more of what it tastes like…a cherry limeade from Sonic. It's slightly sweeter, and of course has a vodka kick. I used iced cake vodka and that made this drink the right level of sweet, but also masked the cake flavor a bit. I didn't mind at all. The fresh lime rounds that out, so it's not sickeningly sweet. The cherry juice amps up the cherry flavor, so it really is like a cherry limeade. I can't wait to drink these all summer long!
Now let's talk about New York, shall we? I went this past weekend to hang out with my roommate from college who lives there and to catch Bradley Cooper on Broadway in The Elephant Man. The show was better than I expected and BC is phenomenal in it, but I'm slightly biased since I would watch him watch paint dry. I have been swooning over this man since his Alias days. Look how close he was!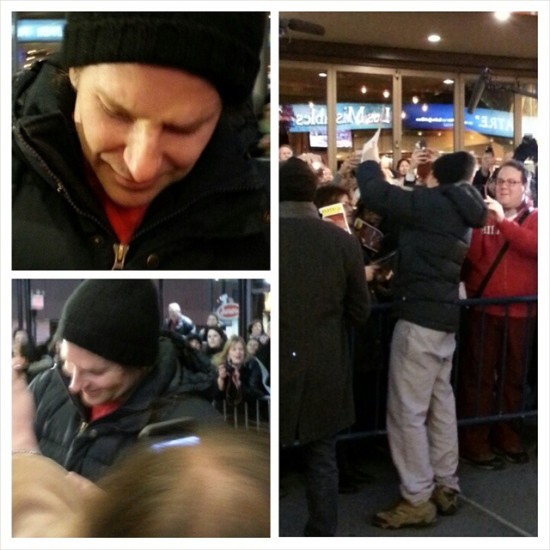 After the show I waited outside because he comes out and signs autographs. Let me tell you how feisty the place got when he came closer to where I was standing. Ladies pushing and shoving, calling his name, it was nuts. I was bummed because most of my pictures turned out blurry thanks to all the shoving, but I managed to get a few good ones. He is well worth standing in freezing weather for 30 minutes with pushy ladies and he is such a nice guy!
Cheers to cocktails, warmer weather, Bradley Cooper, and fantastic trips to NYC! I'm already thinking about going back this summer!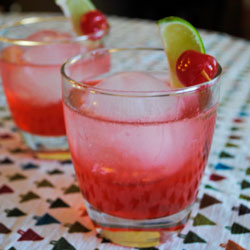 Cherry Limeade Cocktail
Ingredients:
2 oz. iced cake vodka (Smirnoff)
1 oz. fresh lime juice
4 oz. lemon-lime soda (Sprite)
1 oz. cherry juice (from maraschino cherry jar)
maraschino cherries, for garnish
lime wedges, for garnish
Directions:
1. Add ice to a cocktail glass. (I use the Zoku Ice Ball Mold
)
2. Add all ingredients except garnishes; stir well.
3. Garnish with cherries and lime wedge.