I know when you're in the month of November, you don't really think about smoothies. But you should! There are a lot of tasty fruits that are at their peak during cooler months, and one classic combination that comes to mind is cranberry and orange. This Cranberry Orange Smoothie is perfectly tart with just a hint of sweet. Great for this time of year when cranberries are in season and in grocery stores everywhere. I've teamed up with Hamilton Beach for their #smoovember promotion and can't wait to tell you about their Smoothie Smart Blender and how you can win one!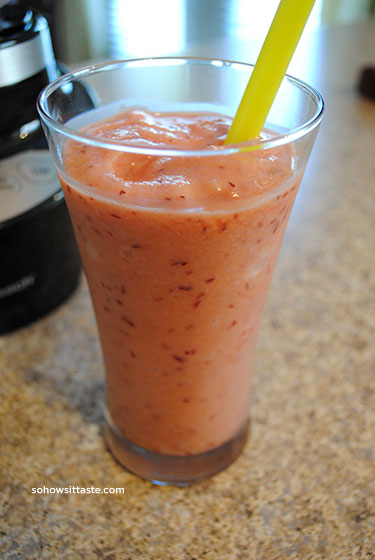 So, how's it taste?
I knew this smoothie would be good, but I had no idea how good. I just may have to buy cranberries in bulk to make sure they're in my freezer year round so I can enjoy this smoothie whenever I want! I love how it's tart at first, but then the banana kicks in with a hint of sweet. I first made this smoothie without the banana and could tell it needed a little something, yet I didn't want to lose that tartness from the cranberry. I loved the pretty pink color of the finished product with the dark red flecks from the cranberry. One recipe makes two servings and I'm not afraid to admit that I drank the whole thing!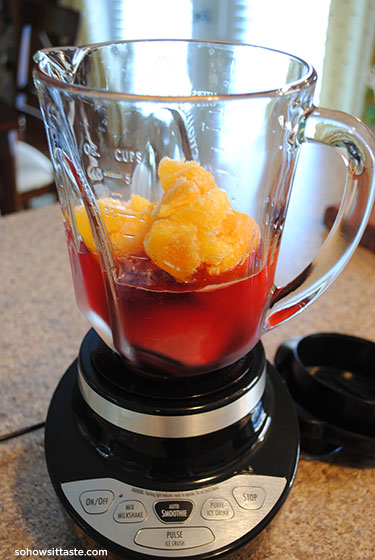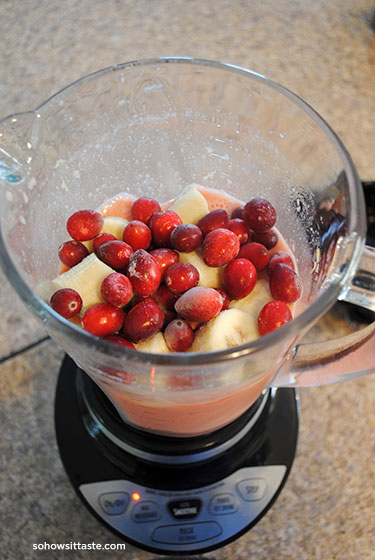 I couldn't wait to test out the Smoothie Smart Blender. I've got a smoothie blender, but it's on it's last leg, so the timing was perfect. I was curious how this blender would measure up because I'm used to the smoothie blenders that have a tamper so I can I press the large chunks down to the blades. What's cool about the Smoothie Smart is it has a special auto smoothie button. This button pulses at first in a way that moves the larger chunks of fruit around…no need for tamping! Then it blends until your smoothie is the perfect consistency, all from the touch of one button.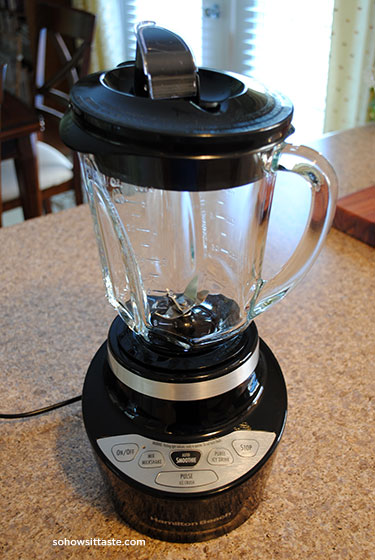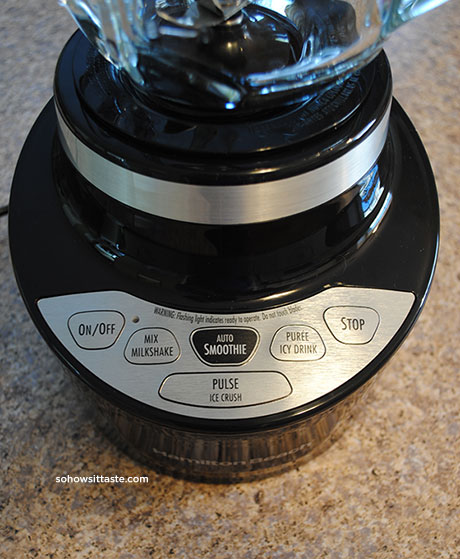 I also like that this blender only has a few buttons to choose from. I get overwhelmed with most blenders that have 12 or so different options. I like to keep it simple!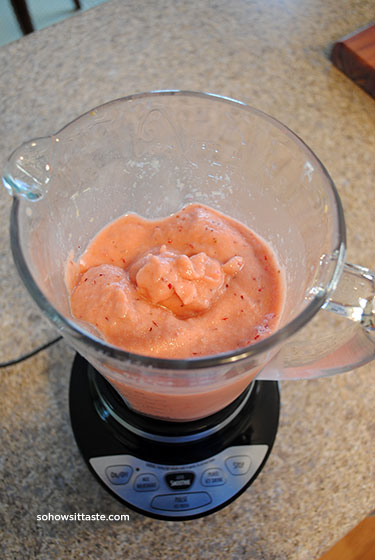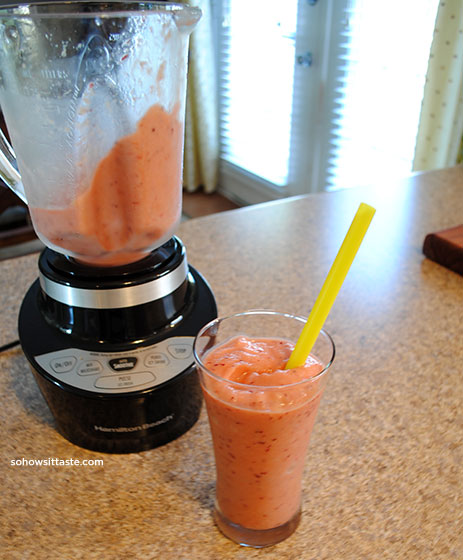 The nice folks at Hamilton Beach want you to enjoy the Smoothie Smart Blender AND a Single-Serve Blender, too! One winner will receive one Smoothie Smart Blender and one Single-Serve Blender!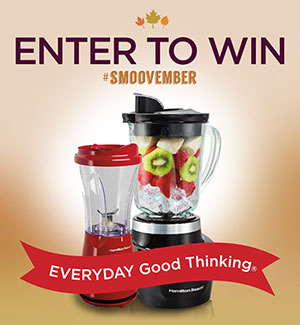 Mandatory: Leave a comment on this post telling me what smoothie you would make in your Smoothie Smart Blender! Giveaway open to contiguous U.S. residents only. One mandatory entry per person. Multiple entries (except for the optional entry below) will be deleted.
Optional entry: For one additional entry, tweet the following: "Celebrate #smoovember & win a @HamiltonBeach Smoothie Smart Blender from @SoHowsItTaste! Enter here: http://bit.ly/1bbWc1a" and leave a separate comment that you tweeted.
Contest ends on Wednesday, November 13, at 1 p.m. central. Please make sure you enter a valid email address as an alternate winner will be chosen if I don't hear from you within 48 hours. Good luck!
Congrats to Bianca from Confessions of a Chocoholic, comment #35!
You've won the Hamilton Beach Smoovember Giveaway!
Winner chosen using random.org.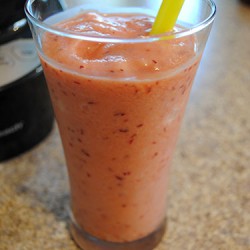 Cranberry Orange Smoothie
Ingredients:
1 1/4 cups cranberry juice
1/2 cup raspberry sorbet
2 tbsp. orange juice concentrate
1 1/2 cups fresh orange segments, frozen* (about two navel oranges)
1/2 cup fresh cranberries, frozen*
1 banana, frozen*
*Note: Make sure you freeze the fruit or you won't get the right smoothie texture.
Directions:
1. Combine the cranberry juice, sorbet, orange juice concentrate, and orange segments in a blender. Add the cranberries and banana. Blend until smooth.
Disclosure: Hamilton Beach provided me with a Smoothie Smart Blender and a Single-Serve Blender at no cost and I was not compensated for this post. All opinions expressed here are solely my own, as always.
This post contains affiliate links.