Being a Tennessean for a good portion of my life, I hate to admit that there are many spots I haven't discovered. While I love having a big trip on my agenda, it's always fun (and cheap!) to explore closer to home. This is where day trips come in handy. Hop in the car, take a short drive, and see what's out there! This past weekend, my friend Laura and I headed east to Rock Island State Park with a pit stop in Woodbury to visit Short Mountain Distillery.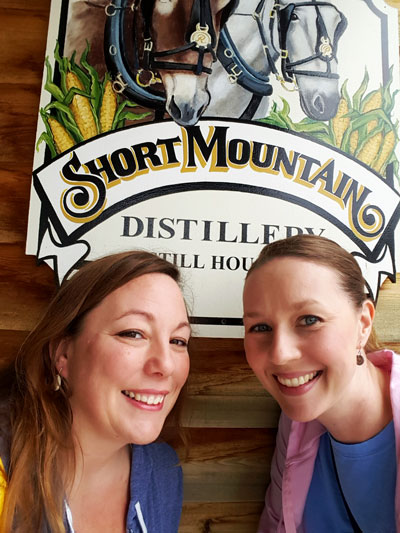 From Nashville, you can take either I-40 or I-24 east, depending on where in town you are. Either way is about a 1 1/2 drive to the distillery. We went on Sunday and got there right in time for the 12:30 p.m. tour. The tour is $10 bucks and they tell you about the history of distilling in that area from way back in prohibition times to today.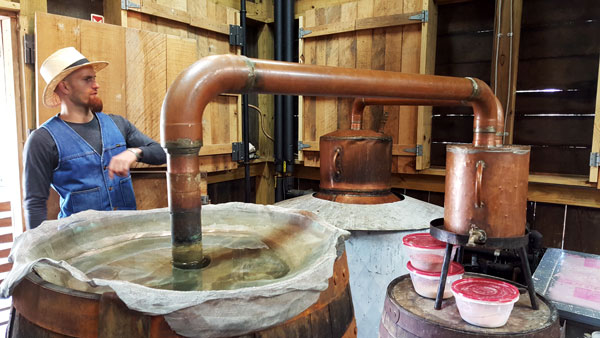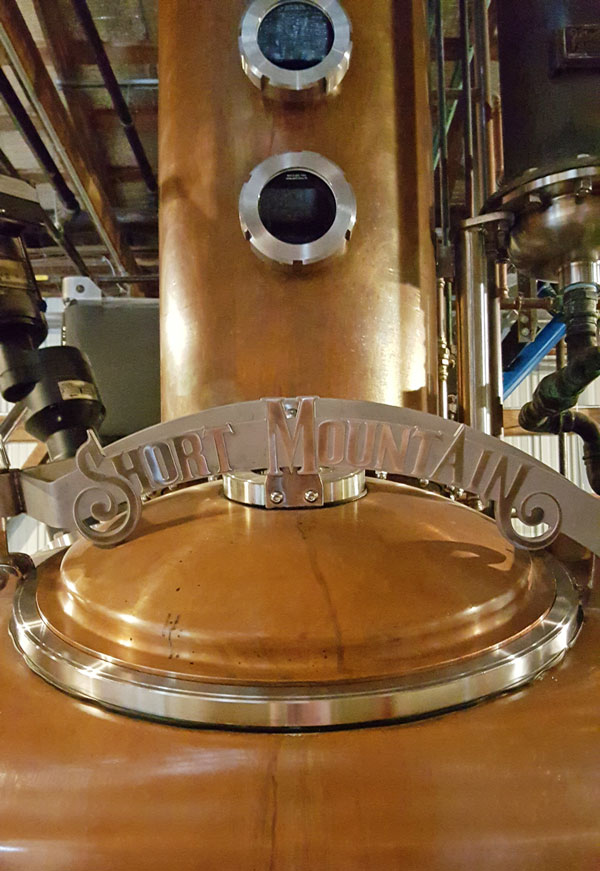 You can see how they make moonshine the old-fashioned way and the modern-day way. The tour is about an hour and after you get a free tasting. I bought their Prohibition Tea, which is sweet tea moonshine with a hint of peach. It's pretty amazing by itself, but I hear mixing it with lemonade will knock your socks off!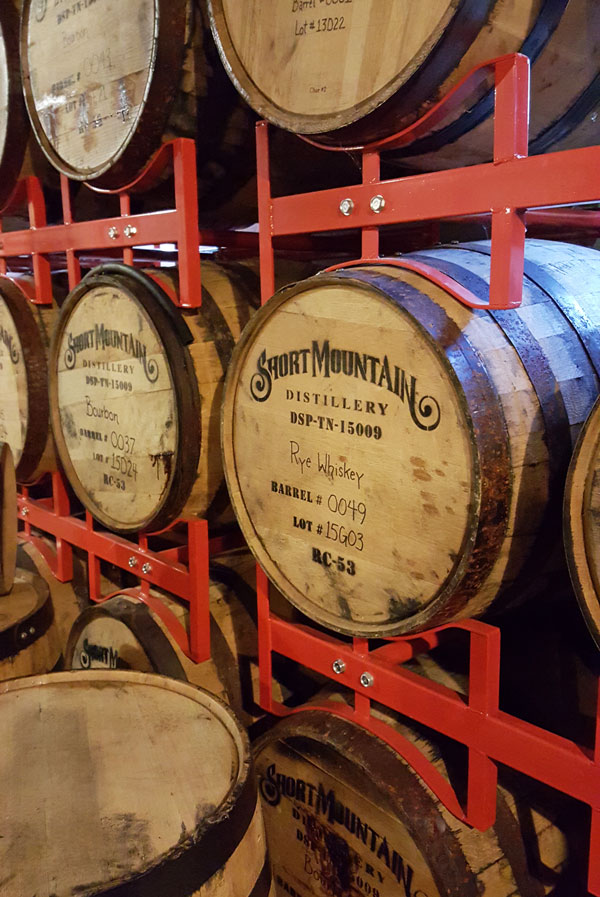 After the tour we were hungry and headed to their restaurant on site called the Stillhouse. Their menu is small, but they also offer an all-you-can-eat buffet. I had my heart set on chicken salad, but they were out that day. My backup was the Bacon Reuben. Exactly like a regular reuben, but instead of corned beef…there's bacon! I really liked it and it was rich, rich, rich. Messy, greasy, and delicious. I paired it with hashbrown casserole and that was a bit underwhelming. Too salty, too cheesy, and basically just potato shreds with cheese. Not much casserole to it.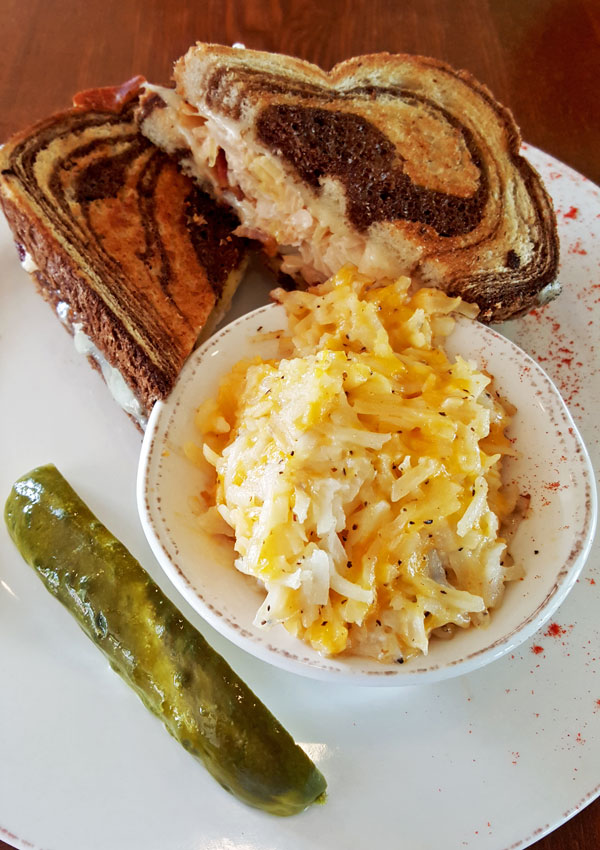 What started this day trip was me hearing about the different falls in Tennessee. About 30 or so minutes from the distillery is Rock Island State Park in Rock Island, Tennessee. It's quite a gorgeous drive from Woodbury to Rock Island through the Tennessee countryside. Lots of winding roads and big pastures to see.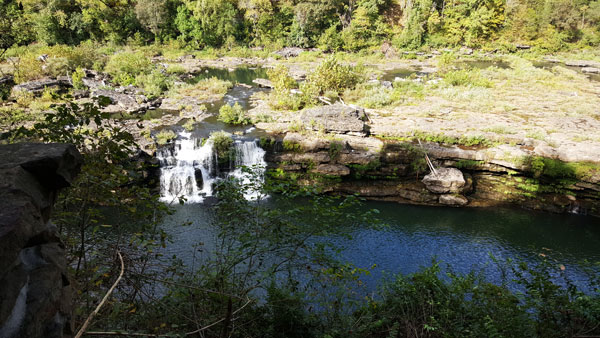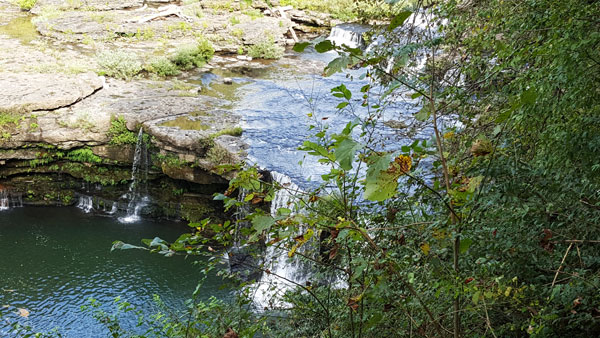 Rock Island State Park is pretty huge and you can camp there in tents or cabins, go swimming, hike their many trails, or just gawk at the falls like we did.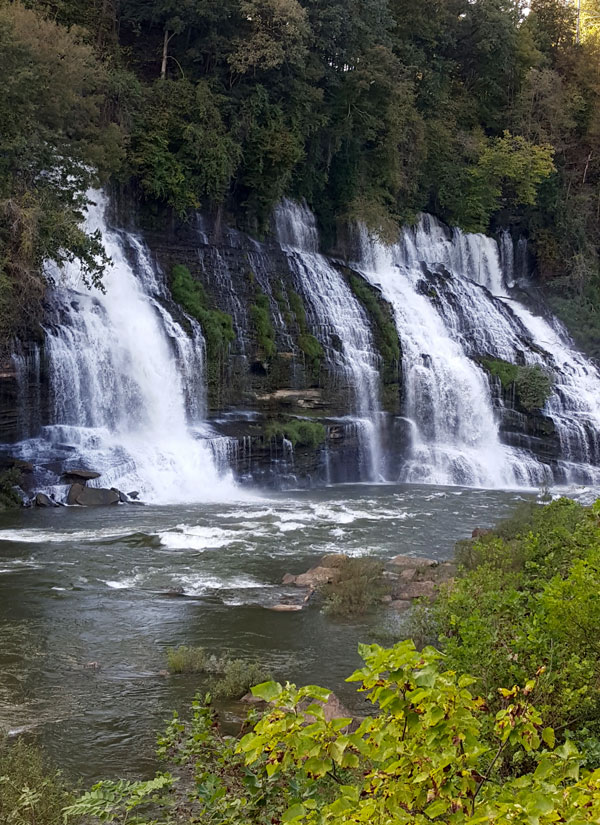 Their directions are a little lacking, so here's a pro tip: Drive past the main entrance and go all the way down Great Falls Road. You'll eventually turn left at a gas station and keep driving when you see signs for the Twin Falls area. Those are the bigger, breathtaking, gorgeous falls. You don't want to skip the other stuff, but we had a hard time figuring out how to get to the big falls and luckily stumbled into it.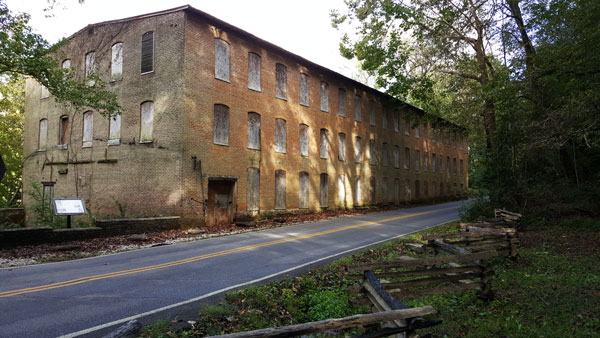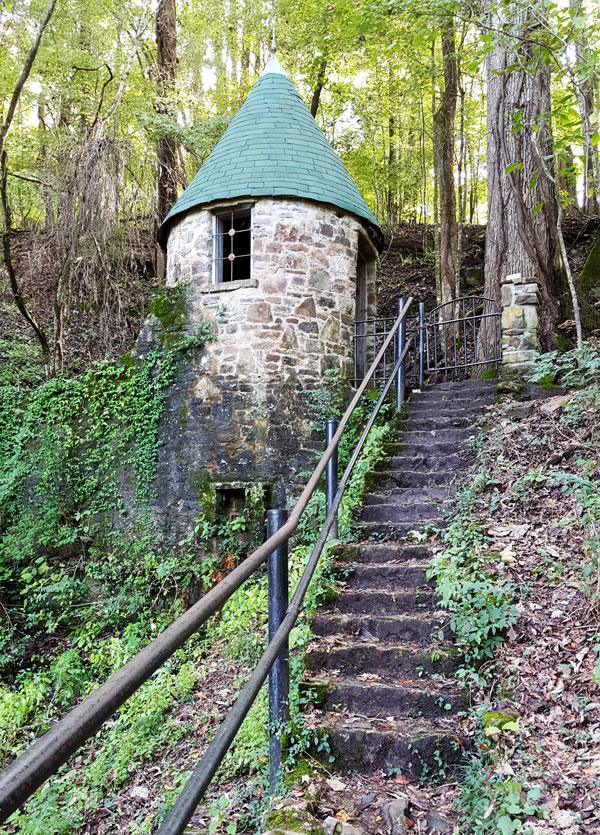 They also have the Great Falls, an old mill, and the Spring Castle to visit. If you've got the time, they have several trails in various miles, too. I bet you this place is even more beautiful once the leaves start to change. Can't wait to go back and hike the trails!