Where to begin on this one. I was introduced to Big Bob Gibson's Bar-B-Q many years ago thanks to my college roommate Carol, who hails from Decatur, Alabama. Also known to me as home of Big Bob's. One taste of this barbecue and I was hooked. I'd stop on my way home to Nashville for the weekend and pick up some of Big Bob's for my mom and me. It was that good. Big Bob has a slew of awards behind their name, but what gets me in the door is their Pulled Pork Loaded Potato and I top that off with an insane amount of Original White Sauce. I know most folks use the white sauce for chicken, but it's pretty much a winner on anything it touches.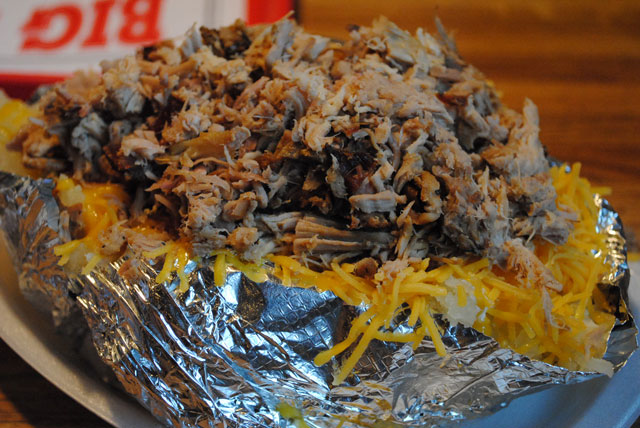 So, how's it taste?
Pretty much like the best barbecue you'll ever eat. Trust me. I mean just look at it. A perfectly baked potato, filled with sour cream, cheese, and piled high with the most mouth-watering pulled pork. Flavorful enough that you don't need anything else on it, but I'm a sucker for their white sauce. I even like to get a little crazy and top it with both the red and white sauces. I'm salivating just thinking about this meal. I crave this baked potato all the time.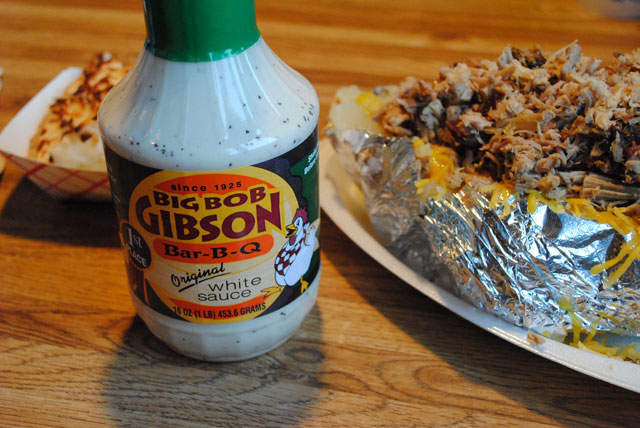 It may be about time I start a campaign to get Big Bob's in Nashville! Lucky for you North Carolina folks, as they have one in Monroe. And as if this potato wasn't big enough, don't forget about the pie. You should know by now how I love my desserts and Big Bob's does not disappoint. I had the coconut on this visit. Heaven.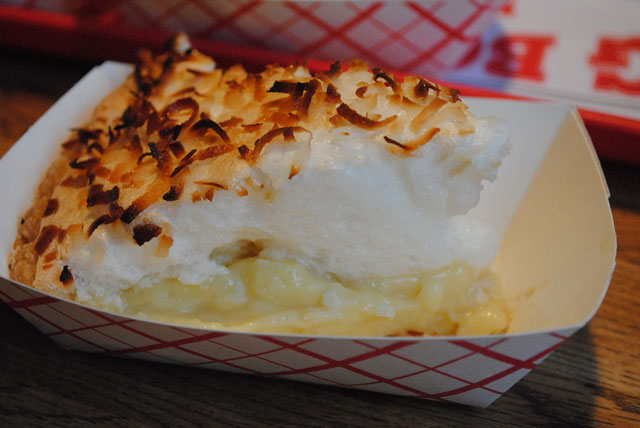 For you Nashville folks, Decatur is less than two hours away. I highly recommend jumping in your car and taking a short road trip on I-65 south (exit 334) and having yourself one unforgettable barbecue experience.