I refused to make losing weight a resolution again this year, so I decided to make one just to eat healthier. In my quest for this, I scoured my recipe books to find meals that were better choices. Knowing that fish is high in protein and lower in calories, I searched one of my books that had several new toppings for fish. I'm pretty picky with fish, and I like to stick to milder varieties with tilapia being my favorite. I only know so many ways to cook fish and it gets boring pretty quickly. Not anymore!
I found a corn salsa that was prepared with grilled salmon. . I don't mind the flavor of salmon, but I can't get over it's pink color, so I substituted my favorite. This corn salsa would work well with any fish.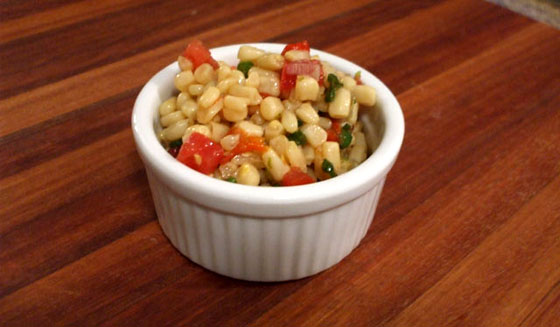 So, how's it taste?
I was shocked with this one. The ingredients sounded like they would work well together, but with the addition of honey, it had the potential to be sweet and that was not what I was going for. I couldn't believe how much the flavors blended beautifully. One of the ingredients is a can of mexicorn, and I found a new chipotle flavor of mexicorn that works wonders in this salsa! I seasoned my fish with seasoned salt and fresh-ground black pepper, topped it with the corn salsa, and baked it in my toaster over. It was fabulous! I even scooped up some of the leftover corn salsa with tortilla chips and sour cream. Nice alternative to tomato salsa! Who knew healthy eating could taste so good!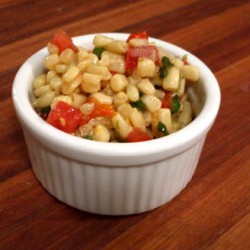 Corn Salsa
Ingredients:
1/2 teaspoon grated lime peel
2 tablespoons fresh lime juice
1 tablespoon honey
1 medium Italian plum tomato, chopped
1/4 cup chopped green onions
1 jalapeño chile, seeded, chopped
1 (11-oz.) can Mexicorn, drained
Directions:
1. In medium bowl, mix lime peel, lime juice and honey with wire whisk. Stir in tomato, onions, chile and corn.