If you're looking for a short weekend getaway, be sure to visit Biltmore Estate in Asheville, North Carolina. The pictures online don't do it much justice as it is way beyond a mansion. It's absolutely amazing how big it is in person and how the Vanderbilts left no detail untouched. Another plus is Asheville has some great places to eat. My mom and I had scoured the internet looking up each place and drooling over the menus. I could not wait to be there!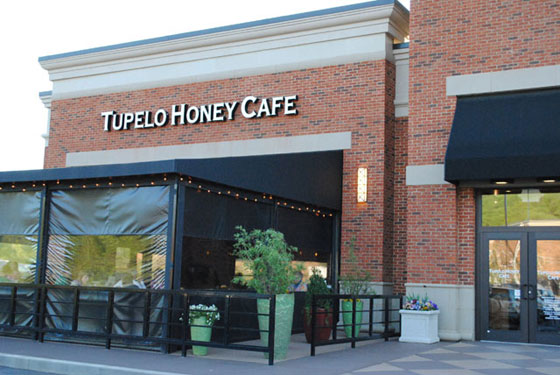 Our first stop was for dinner at the Tupelo Honey Cafe. Everything on the menu sounded so good. I ended up picking Brian's Shrimp and Grits. Seven large shrimp served over goat cheese grits and roasted red pepper sauce. The presentation was terrible, but thank goodness the meal tasted better than it looked! My mother chose the Nutty Fried Chicken. A mixed nut encrusted chicken breast topped with milk gravy and served with mashed sweet potatoes.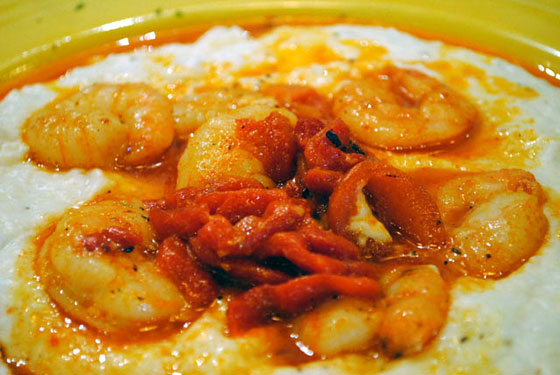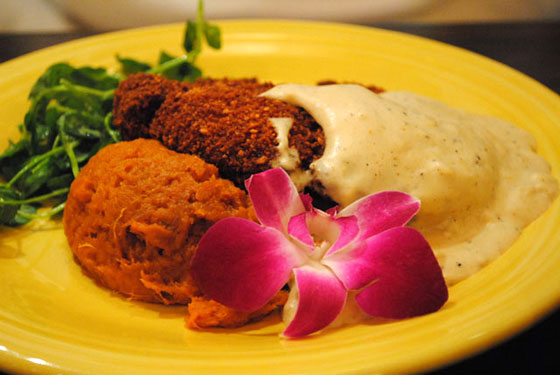 So, how's it taste?
The shrimp and grits were very good although I didn't care too much for the sauce. It was a bit greasy, so I just pushed it to the side and ate around it. The goat cheese grits were amazing. So creamy with a nice tang from the cheese. Luckily my mom let me sample her dish as well. She definitely chose better than I did! The mixed nut crust was the perfect twist to regular fried chicken. It was very well cooked and smothering your bite into the milk gravy was a sinful plus. The mashed sweet potatoes were amazing. It was almost like eating dessert! Another item we both enjoyed were the biscuits, homemade jam, and tupelo honey they serve before your meal. Our jam was black raspberry and I swirled honey into mine. Delicious!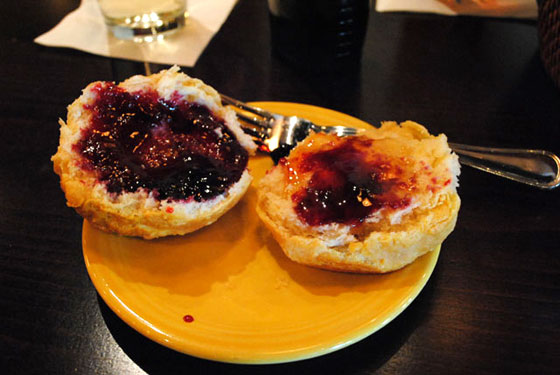 Our next eating adventure was on the grounds of the Biltmore Estate called The Stable Cafe. You guessed it, it's where their stables used to be. We sat in a booth that was one of the stalls! Not very appetizing if you think of eating there, but it was very quaint and perfect after a day of touring the estate. I chose the Apricot-Almond Chicken Salad Croissant. Rotisserie chicken mixed with dried apricots, almonds, celery, mayo, and herbs. Mom chose the Carolina Barbecue. Slow-cooked, pulled pork barbecue with roasted tomato and jalapeno barbecue sauces, served with mashed potatoes and coleslaw.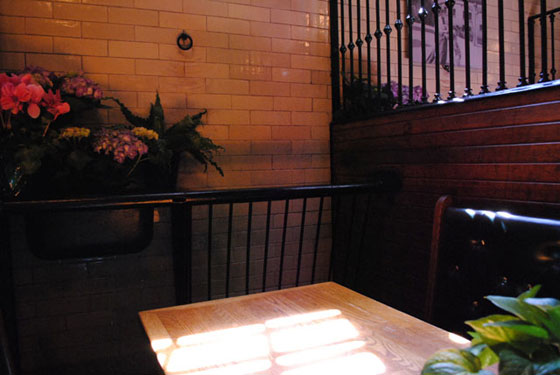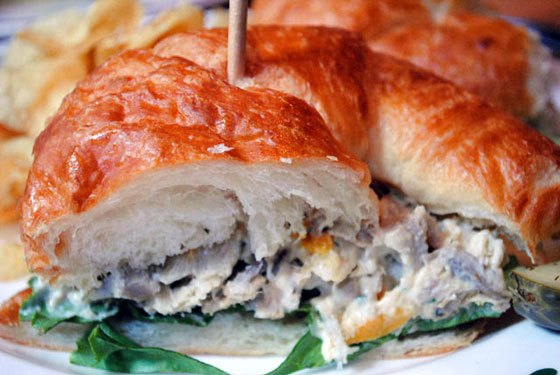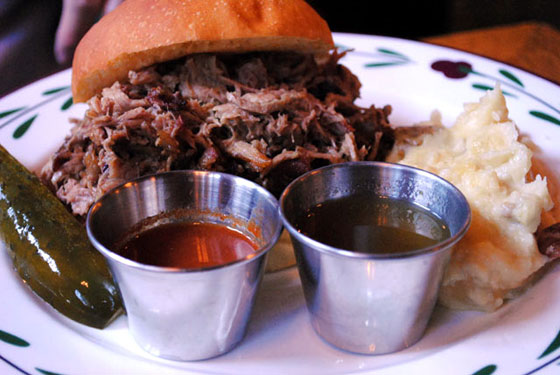 So, how's it taste?
Once again, my mom chose more wisely than I did. The chicken salad was awful. I do consider myself somewhat of a chicken salad snob, but I know bad when I taste it. The chicken was so dry and mostly dark meat, which is very unappealing to me. It had zero flavor beyond the mayo. I was very disappointed as the combination of apricots and almonds sounded so yummy and I was really looking forward to it. My mom's meal on the other hand was really, really good. The barbecue was so tender and had such good flavor on its own. I'm a condiment gal so I loved the sauces as well. And another hit with mashed potatoes. Asheville knows how to smash potatoes! Thank goodness there was ice cream and chocolate eating also on the agenda in our trip to make up for my not-so-great food choices. Apparently I need to let my mom order for me next time!