Mmmmmmm. Give me a minute while I reflect back on one of the tastiest coworker lunches. My foodie coworkers and I ventured to another delicious destination. This time it was Swanky's Taco Shop in Franklin at 1175 Meridian Blvd. I am so fortunate to have fellow foodies working with me. So when it's time to get away from the daily grind, we're off to eat and discuss food! Funny thing happened at Swanky's though. I don't believe a word was spoken other than "mmmm" as we dug into our orders, each sampling the other's.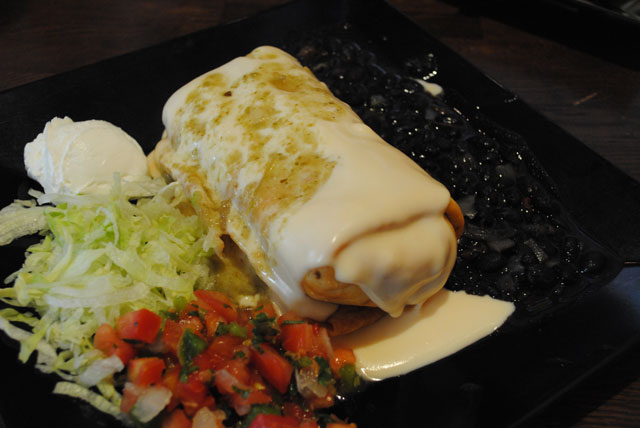 So, how's it taste?
Ok, for the third time…mmmmm! I'm pretty sure those mmmm's turned into me sounding like a cow as I was in Mexican heaven eating my Chicken Chimichanga. What sold me on this? It's covered in tomatillo salsa and queso! Not to mention it's fried, so yes I'm pretty sure I reached my daily calorie limit in two bites, but holy schnikes it was worth it. The chicken on the inside was perfection. Some of their items are served with a roasted garlic sauce and I'm pretty sure this was in the chicken. Oh my my! You just wouldn't believe the flavor. This is a must-try if you go to Swanky's.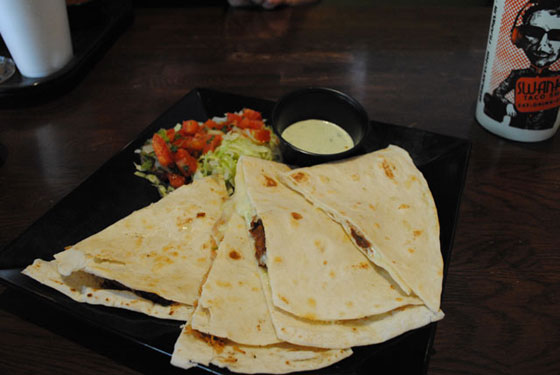 We also tried the Grilled Quesadilla with Pork. This is one of the menu items that comes with the roasted garlic sauce for dipping. Talk about swanky! Melted cheese and tender shredded pork with a schmear of that sauce takes the quesadilla to a whole new level. Next up, the Enchiladas with Ground Sirloin. Three enchiladas stuffed and smothered in tomatillo sauce, served with beans and rice. Just look at that sauce! Yum-o! I really couldn't decide between the three which one was the best. Which leads me to believe that any selection at Swanky's will be worth the trip to Franklin. The food is so fresh and so flavorful. I'm sure it won't be long until we're back!