Hi everyone! Hope November is treating you well so far and that you're ready for Thanksgiving next week! You know I haven't even created the menu yet…yikes! I swear this year is going by way too fast.
A few weeks ago, I took an extended weekend vacation to visit my roommate from college and her husband in Florida. I can't wait to show you pictures of their house on the St. Johns River. We took day trips to St. Augustine and Amelia Island, too. I don't think I would mind living on the water at all! Earlier this month, just when the leaves were starting to turn, Sydney and I took a stroll through Vanderbilt's campus. It is so gorgeous and peaceful…and full of squirrels for chasing! Last weekend, my cousin Jamie came up for a visit and we saw Justin Timberlake in concert. The man knows how to put on a show! Be sure you check out the video of his cool stage!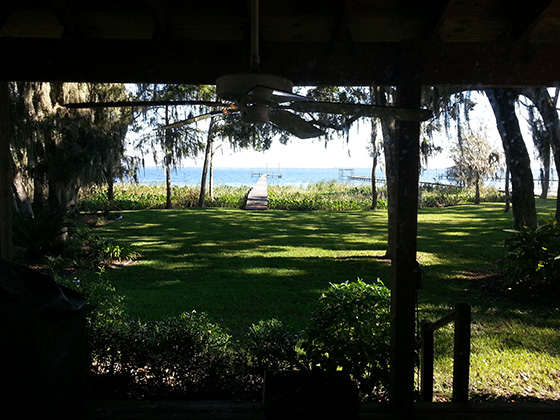 This is the view from Carol and Mike's house off the St. Johns River in Florida. Not too shabby!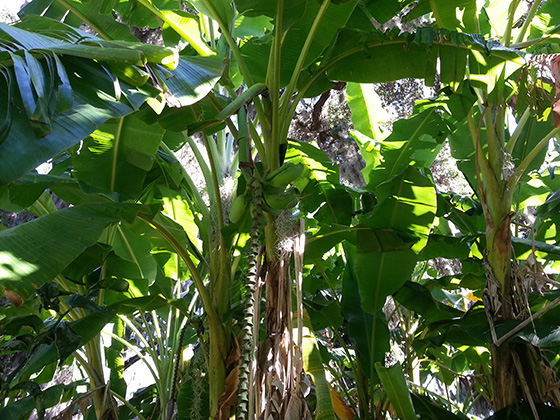 They even have a banana tree! They also grow limes and lemons. Super jealous!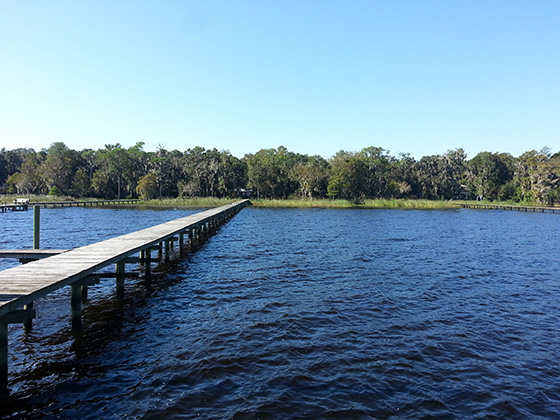 Here's the view standing on their pier looking back at the house. Absolutely gorgeous!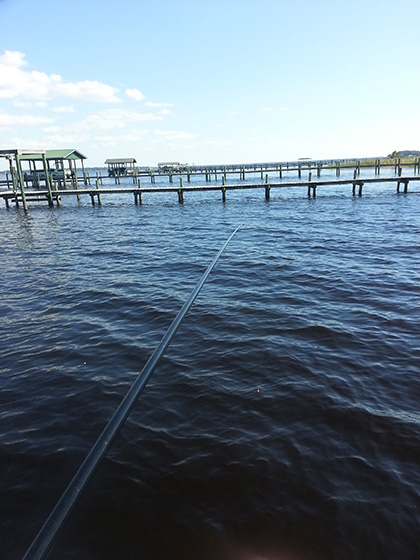 Trying my hand at pole fishing! Didn't catch anything though.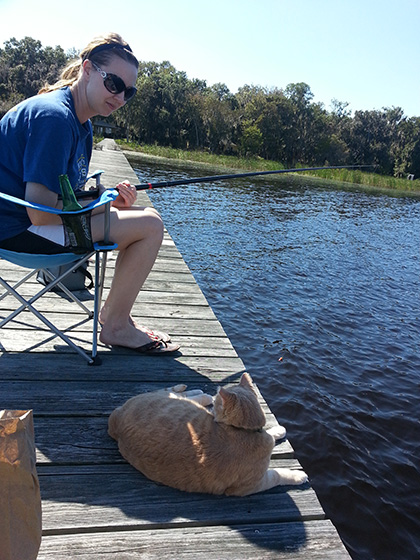 Me and Morris fishing! (Excuse my hair, I don't get fancy for fishing!)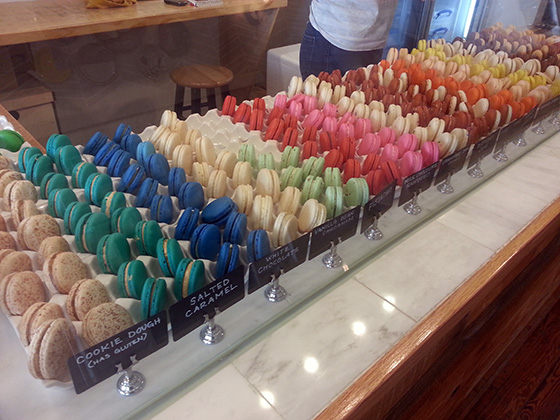 On our trip to St. Augustine I had to stop in Bon Ami and try some of their macarons. Look at all of them!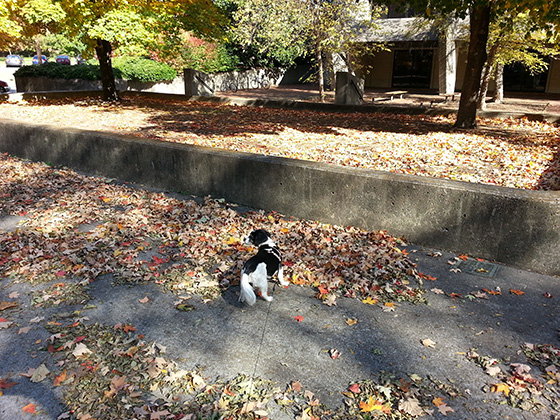 I like to take Sydney to Vanderbilt for walks on the weekends. She was hopping around in all of the leaves. I think she liked how they crunched.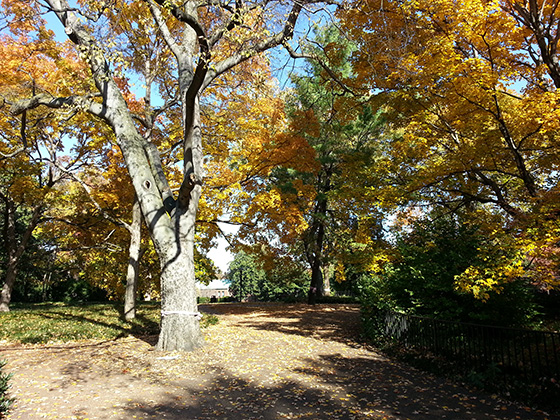 Vanderbilt's campus is gorgeous at all times of the year, but when the leaves start to turn it's breathtaking.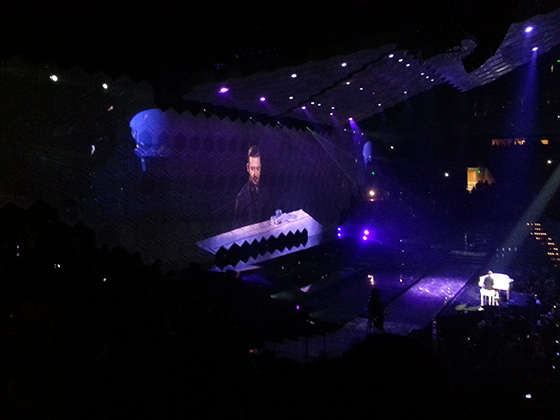 Justin Timberlake on piano! My cousin Jamie and I went to his concert last weekend. It was awesome! I don't know how he dances so much for three hours straight.
He did this awesome light show during the song Only When I Walk Away. The video from my phone doesn't do it justice.
The front of his stage lifts up and slides all the way down to the other end of the arena during Let the Groove Get In. Very cool!
He also did Bell Biv DeVoe's Poison…including the dance! If you get a chance to see Justin live, do it!