Now that I finally have a spot to share more about me, I thought I'd start with letting you say hello to my baby girl, Sydney! She was featured on the blog in 2011 for her birthday, but unless you follow me on Instagram or Twitter, you don't get to see her much.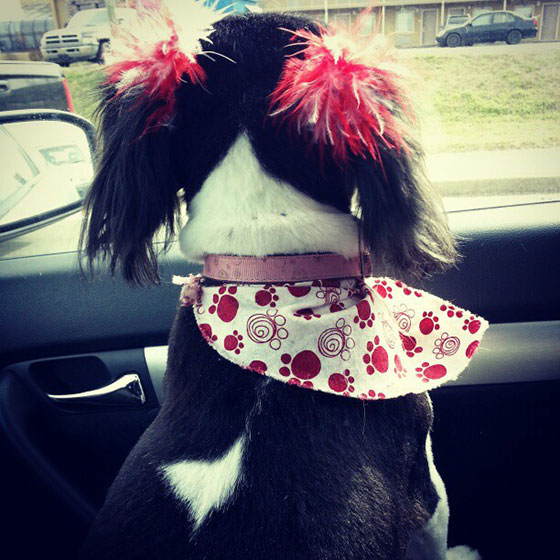 So, how's it going?
She's been with me since summer of 2005 and I can't believe that was over eight years ago. She is the sweetest, quirkiest pup ever and we are two peas in a pod. She'll be 11 (when did that happen?!) on December 16th, but still gets mistaken for a puppy since she's little. She comes in at a whopping 18 pounds. She is definitely part King Charles Cavalier, but not sure about the other, although my best guess is Rat Terrier. Unfortunate name for a breed I think.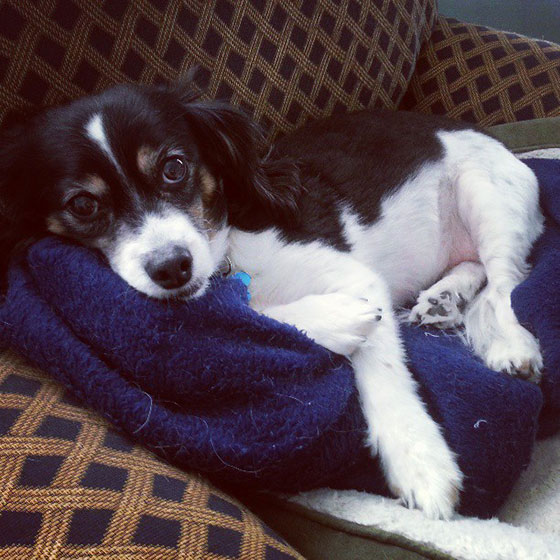 She makes an excellent kitchen assistant, too. Except forget it when it comes to bananas or carrots. Tomatoes, however, are her jam. She eats them like it's her job. She can distinguish between hearing me cut up tomatoes and other veggies/fruits. Homegirl is SMART.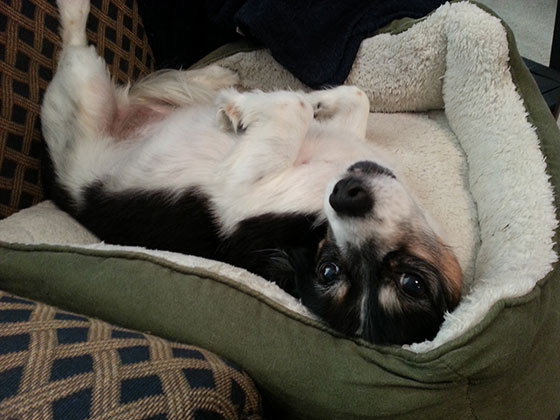 She also loves people. Make that lurvs people. Here's a short sample of her going apeshiz over my mom coming to visit. You should have heard her whining in excitement until she could contain it no more!
Do you have a million nicknames for your dog? I certainly do. I can't even remember how half of these got started, but they stuck. Some are even nicknames of nicknames. Here's a few: puddin' pop, puds, Syd, Sydster, Syd Vicious, beezus, beez…I could go on for days.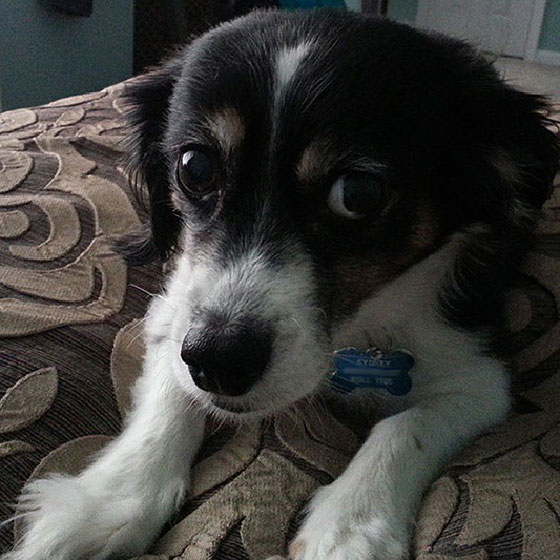 Do you have a pet? I'd love to hear your funny nicknames! Better yet, send me a link to your pet pics and let's see those cuties!