Happy Birthday to my sweet baby girl, Sydney! She's turning 9 today, so that's not much of a baby, especially in dog years. But she's so little and cute, she'll always be a baby to me.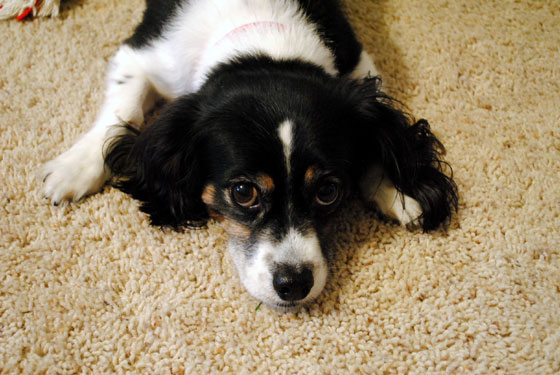 To celebrate, I made her these Peanut Butter Oatmeal Dog Treats! They didn't turn out like cookies as I had hoped, but more like gobs of gooey goo. The dough is very sticky and the treats are soft, but Sydney doesn't care one bit. I think she knew this goodie baking in the oven was just for her.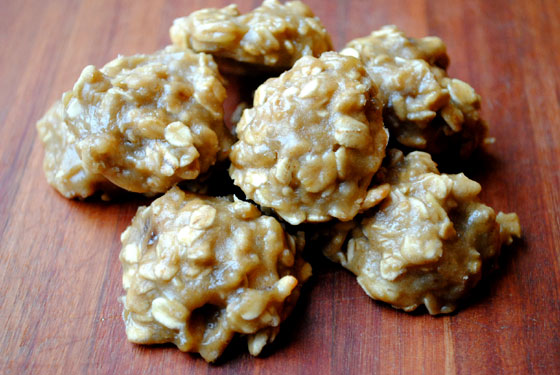 So, how's it taste?
Judging by how Sydney reacts every time the container is opened, they must be pretty darn good! She can barely contain herself. I tell her to sit and her little butt is just dying to hop up and down and grab a gooey treat out of my hand. She's had about 3 today, plus her favorite store-bought treat, a Greenie. We like to stuff ourselves silly with good eats on special occasions, Sydney is no exception. 😉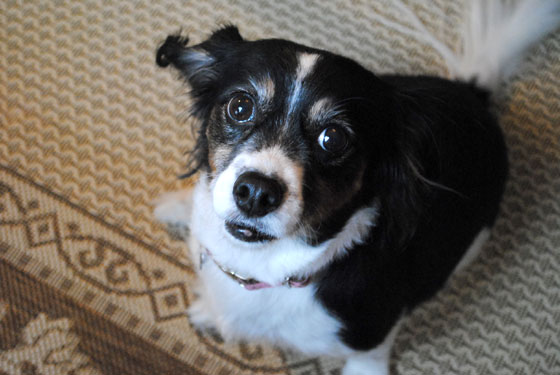 I adopted her in 2005 when I was living in Birmingham and we are attached at the hip. She was a rescue dog from a shelter in Alabama that is notorious for treating animals poorly (Sydney weighed 12 pounds and should've weighed 17). The lady I got her from went to the shelter to get a different dog and saw those big brown eyes and got Sydney, too. When I first asked about Sydney on Petfinder (her name was Dolce then), she had just been adopted by a lady living in Memphis, Tennessee. That was a huge bummer. But fate intervened and the lady called me a few days later. Sydney attacked the Memphis lady's elderly poodle (My girl is definitely an alpha dog!) and she was sending her back. I felt sorry for the poodle, but it was meant to be!
A few days later she was mine! I named her Sydney Madelyn. Sydney because I'm a huge fan of the TV show, Alias, and Madelyn because I just like it. She's the cutest, smartest dog in the world. She knows all her toys by name, goes into her "bed" when she's asked, rocks an Alabama doggie jersey, and gives the best hugs. Happy birthday, baby girl!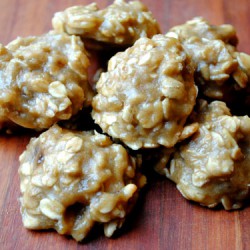 Peanut Butter Oatmeal Dog Treats
Ingredients:
1 egg
1/3 cup crunchy peanut butter
1 overly ripe banana, mashed
2 tbsp. honey
1 cup old fashioned oats
1/2 cup flour
Directions:
1. Preheat oven to 350F. Cover a baking sheet with parchment paper or a silicon baking mat.
2. Mix the egg, peanut butter, banana, and honey in a medium bowl until well blended. Add the oats and flour; mix well.
3. Drop dough onto baking sheet by using a tablespoon. Dough will be very sticky. Bake for 13-15 minutes, or until golden brown. Remove from oven and cool completely on a wire rack.