Raise your hand if you're sick of winter and ready for Spring. Me me me me! I know everyone's talking about the weather, but it does really feel like it's going to be cold for forever. Earlier this month, my mom and I took a dual birthday trip to Key West! My birthday was on the 1st and hers the 7th. It was really bizarre wearing shorts and being hot in February. We had a blast and ate so much food, including lots of slices of key lime pie of course. Stay tuned for more on our adventure in Key West! Now that I'm back in freezing temps, I've got plenty of things to keep me occupied inside until it's flip flop weather!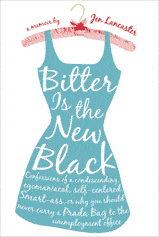 I have always loved books, but recently I have become obsessed with reading. I gobble books up these days like they're about to disappear forever. My latest favorite author is Jen Lancaster. If you've never read her books and need a hearty chuckle, she's your girl. I first read The Tao of Martha and was hooked, so I decided to read all of her books going from her first published. I've read her first, Bitter is the New Black, and then Bright Lights, Big Ass. She is absolutely hilarious and tells it like it is. Jen and I would so be BFFs if she lived in Nashville. Her books are such a fun read, I can barely put them down! I'm about to start her third book, Such a Pretty Fat.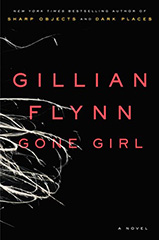 I'm also digging all the lists of books to read before they become movies. I've read Gone Girl, Reconstructing Amelia, and If I Stay. I can't wait to see how the movies turn out after reading the books! Find me on Goodreads to see what's on my reading lists.

Speaking of lists, I must be living in a cave because I only recently discovered the awesome My Lists feature from the Nashville Public Library. This feature is the coolest thing ever for a girl like me that loves lists! I do a quick search for the books I want to read and then sort them into lists I create. When I'm ready to check out a new book, I just press a button. It saves my settings for which library branch I want the book sent to. If you're not taking advantage of your local library, you should. What a gift to be able to read as many books as you want FOR FREE! And yes, I'm still old-fashioned in that I like to read real books. I stare at a computer all day for my job, plus this blog, so I don't like reading books on a screen. I like to feel it in my hands and turn real pages. I really do like to curl up with a good book!
I leave you with THE happiest song ever. It's on repeat in my car and I listen to it over and over and over. I also dance to it in my kitchen when I'm cooking or cleaning. 🙂 My coworker put this song on when we were driving back from lunch the other day and I've been playing it ever since. I really wish it would play everywhere I go like in the movies, ha ha! I dare you to not get a stupid grin while you listen to it!
Disclaimer: I am not affiliated with any of the products/brands mentioned above. I'm simply sharing my opinions based on personal experience.