I am a huge fan of homemade bread. It really is ridiculously easy to make at home, especially with a bread machine. I always have all the ingredients on hand, so one night the mood struck me and I decided to bake. I'm usually one to go for the flavored varieties, but I had a special sandwich in mind I wanted to take to the next level with homemade bread, so a loaf of Classic White Bread was the perfect choice.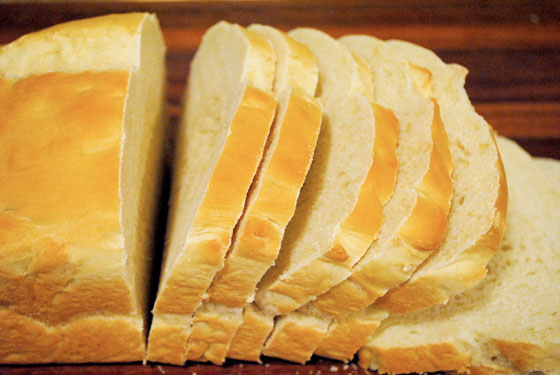 So, how's it taste?
You can't beat a classic. This bread was delicious with a spread of butter and a few mornings I ate it with blackberry jam. It had a nice medium crust and perfect consistency in the middle. Soft, but not so much that it wouldn't hold up to toppings. It's the perfect sandwich bread because it doesn't compete with other flavors, from a PB&J to a gourmet sandwich. I freeze my bread in slices as fresh bread doesn't last long without all the preservatives. Take the slices out as needed and defrost in the microwave. Ta da! Fresh bread anytime you want it!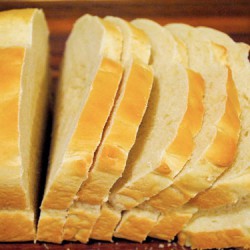 Classic White Bread
Ingredients:
1 cup plus 2 tbsp. water
2 tbsp. butter, softened
3 cups bread flour
3 tbsp. dry milk*
2 tbsp. sugar
1 1/2 tsp. salt
2 tsp. bread machine or quick active dry yeast
*Note: When a recipe calls for both dry milk and water, you can substitute liquid milk. Use the same amount of liquid milk as it calls for water.
Directions:
1. Measure carefully, placing all ingredients in bread machine pan in the order recommended by the manufacturer.
2. Select Basic/White cycle. Use Medium or Light crust color. (I use the dough cycle, then bake my bread in a loaf pan.) Remove baked bread from pan, and cool on wire rack.