If you haven't been to City House, located in Germantown at 1222 4th Avenue North, you should put it on your short to-do list. As you drive down 4th, you may miss the house as it's tucked away a bit and appears rather small. Walk around to the side and you'll see the entrance. Once inside, it's much bigger than it looks from the outside. I sat at a table on this visit, but I think a seat at the bar would be fun to watch the pizza making!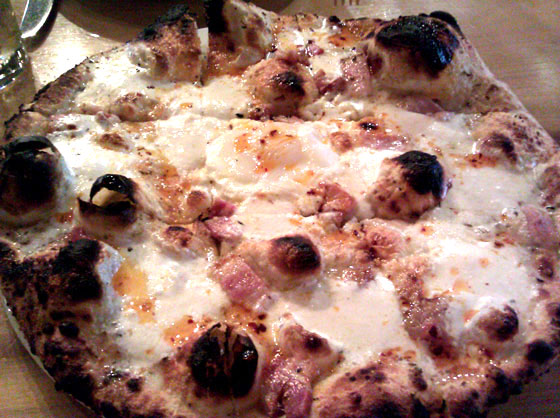 What I hear most about City House, is their House Made Belly Ham pizza. Boy does it live up to all the talk! Belly ham, mozzarella, Grana Padano, oregano, and chiles top the soft yet crispy crust. The ham is tender with no chunks of fat that usually make me steer clear and the chiles give a subtle heat. It's not on the menu, but be sure to add a runny egg on top. It makes the pizza.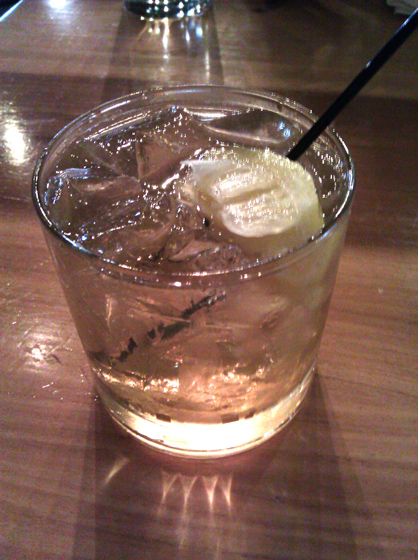 For my drink, I ordered The A.P. It's Bulleit Bourbon, amaretto, Douglas Fir Brandy, lemon bitters, and Prosecco. It's on the slightly sweet side with a kick of bourbon and bubbles from the Prosecco. It goes down so smooth. It's one of my favorite drinks around Nashville.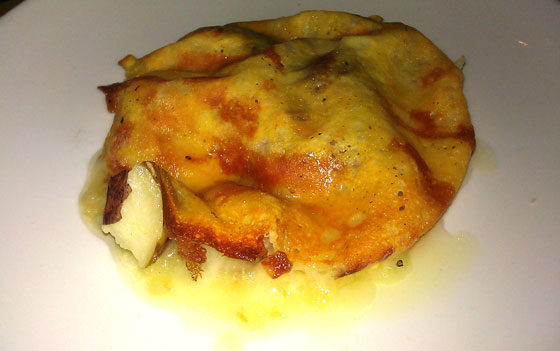 Another great appetizer to try is the Frico. It's Montasio cheese and potatoes cooked in a skillet so that the cheese melts and forms a crust that becomes the top when served. The underside is ooey and gooey. I love the combination of soft melted cheese with a crunchy crust. You can't go wrong with cheese and potatoes in my book.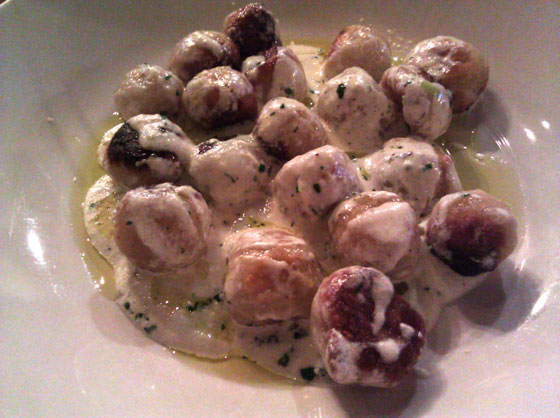 I ordered the Bread Gnocchi for my entrée. Served with a sauce of ricotta, spring herbs, lemon, and olive oil, this dish is surprisingly light in flavor, but the generous portion makes for a rich meal. I wish the lemon had been more prominent in the dish though. I really wanted that tart, fresh flavor to shine through.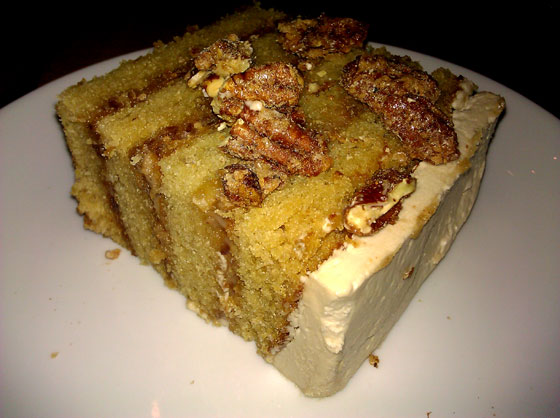 I had the Root Beer Layer Cake for dessert. Layers of moist cake topped with buttermilk buttercream and the most amazing candied pecans. Not too sweet for all those ingredients, which I like, but zero root beer flavor. I'm a huge fan of root beer and I really wanted to taste it in this dessert. It's very good, but tastes more like caramel pecan, which isn't a bad problem to have!
City House
1222 4th Avenue North
Nashville, TN 37208
(615) 736-5838
http://cityhousenashville.com/
Hours:
Monday 5pm-10pm
Wednesday-Saturday 5pm-10pm
Sunday 5pm-9pm