It's been a little quiet around the blog lately because So, How's It Taste got a makeover! I've been dying to reveal that this was going on behind the scenes and the new look went live yesterday! The biggest change you'll start to see is that I'm transitioning from being a food blog to more of a lifestyle blog.
---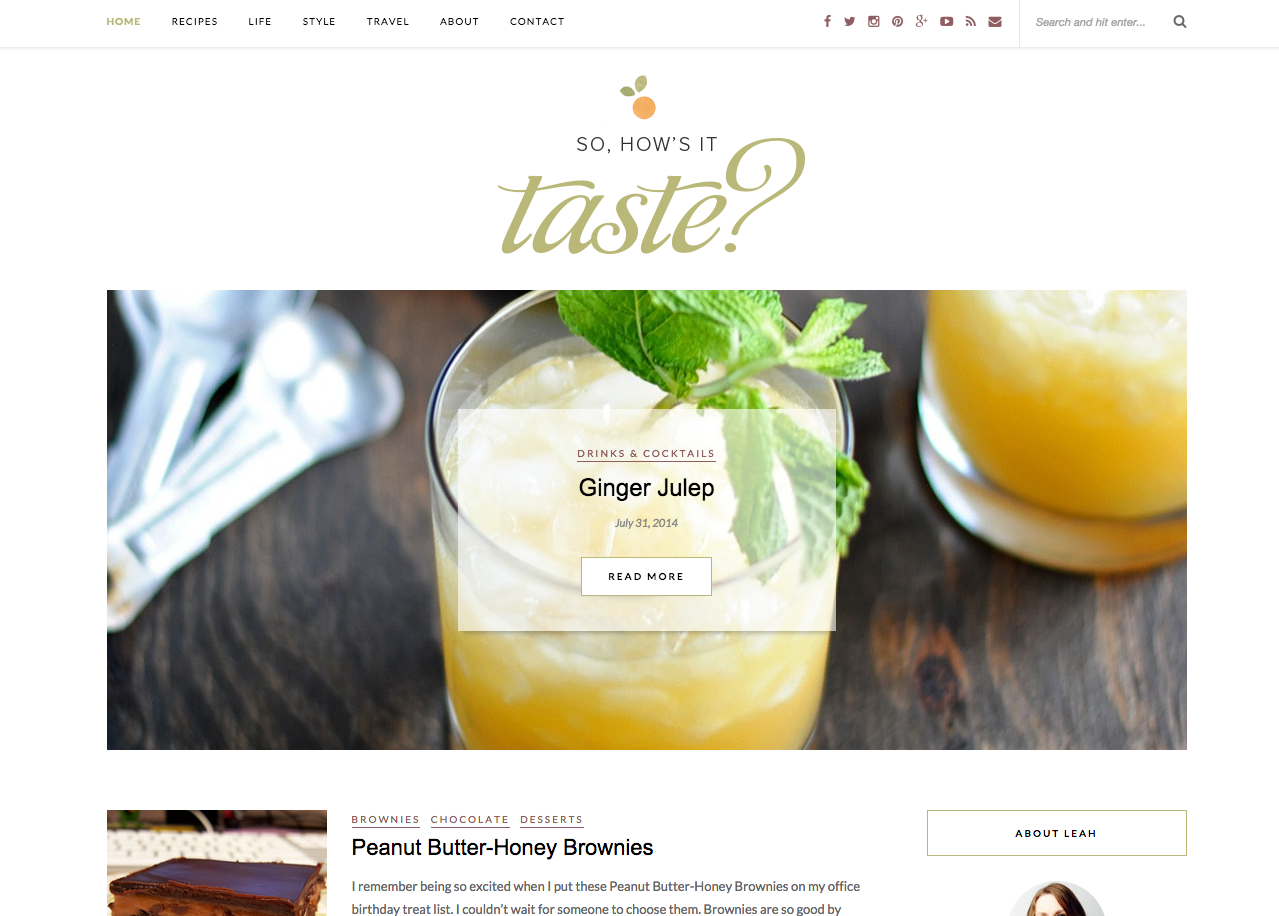 ---
What does that mean?
You'll still see food posts (don't worry!), but you're going to see a lot more non-food content like posts on fashion, beauty, everyday life, travel, and blogging tips. I've been slowly writing those posts here and there, but they never appeared on the homepage…now they will. You can also find these non-food posts by accessing Life, Style, and Travel at the top of my website. I know this won't appeal to some of you, but it's how my blog is evolving. I hope you stick around, but understand if you no longer choose to be a reader.
Will you change your blog name?
Maybe. I've gone through a million ideas and nothing fits just yet. I'm also not ready to let go of So, How's It Taste…but stay tuned on this one!
What else is new?
Responsive Design – Now So, How's It Taste can be easily viewed and used on any device. No more zooming in to browse around the site! It works great on desktops, tablets, and phones. The majority of my viewers are using mobile devices and now it should be much easier to navigate and search.
Featured Post Slider – At the top of the home page, you'll see a cool new slider feature. I'll be highlighting a few posts depending on seasons, hot topics, or really just whatever mood I'm in. This is a great way for you to see older posts that are still relevant…and I think it looks cool. 🙂
Recipe Index – The Recipes page still has my posts listed by category and ingredients, but now non-food posts are filtered out. You'll also find a new section where recipes are categorized by occasions such as Christmas, Halloween, baby showers, and tailgate parties. I've narrowed down my categories, too, so it's easier to find what you're searching for.
Email Subscriptions – In the past you were able to choose between receiving all posts no matter the category or only food-related posts. Now I'm offering only one option – all posts. This is to move more inline with my transition into a lifestyle blog and not just food. I hope you keep your email subscription, but if not, it's very easy to cancel it.
Not an email subscriber? Sign up now!
I have to give HUGE THANK YOU to two of my coworkers, especially Josh who put up with my pickiness for months. They're my techie nerds (I mean that as a compliment!) and never failed to make all of my wishes with this blog happen. Believe me, there were many! I can't thank them enough for all the hard work and hours that went into this and I am so thrilled with how it turned out. Perhaps I should bake them a cake, yes? 😉
I'm very excited to share posts with you on more than just food and can't wait to see how this blog continues to grow. It's cool to have this little space on the internet for almost six years and see how it has changed. I hope you enjoy the new features and I appreciate any feedback. Thanks for being a reader!