I received my second Birchbox this January and I have to tell you I really look forward to seeing that box in the mail! I love sample sizes, but I really love getting introduced to products I've never heard of before. Birchbox is a monthly service that sends hair, makeup, and skincare products in sample sizes for you try. Let's see what came in January's box!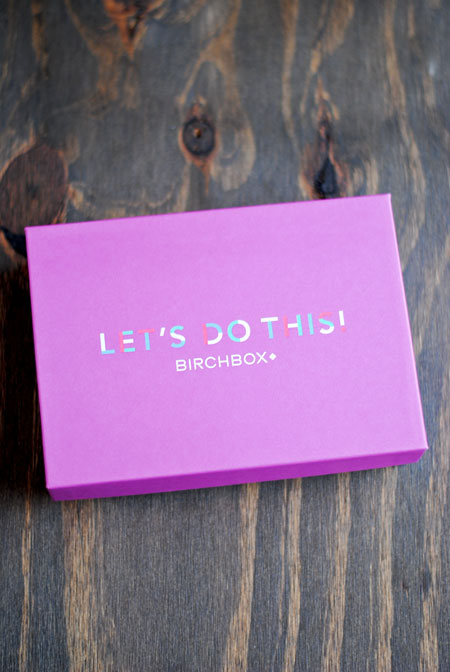 January's theme was "Let's Do This," which was appropriate for kicking off the new year right!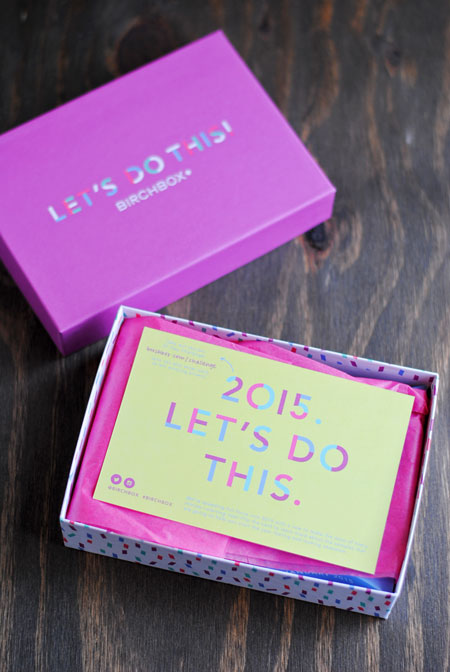 Just like my December box, I got more skincare/hair items than makeup, and that's fine by me! I love lotions and perfumes and I've been trying to find a shampoo/condition combo of better quality than what I'm getting at the drugstore. I've also been really pleased with the size of the samples. They may look small, but I've gotten several uses out of everything they've sent so far.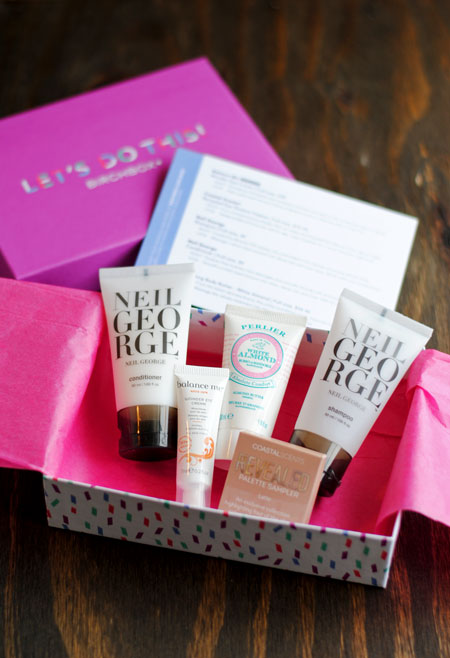 SO, WHAT'S IN THE BOX?
Balance Me Wonder Eye Cream – While I love lotions and face creams, I just don't understand eye creams. I could definitely use some help in that area as I'm at the age where I'm starting to see little wrinkles around my eyes, but I always forget to put on eye cream with my nightly routine. So it never seems to work for me, but that's probably because I'm not using it long enough. This eye cream did feel good going on. Not greasy at all and had a very pleasant, light scent.
Neil George Shampoo & Conditioner – I was thrilled to get this in my box since I'm on a search for better quality shampoo and conditioner. I didn't love these though. The scent is kind of terrible for both. It's very lemony, but in that kitchen cleaner kind of way. I'm really big on how my shampoo/conditioner smells, so that's a deal breaker. It also didn't lather like I like. I won't be buying these in the full size, but they're ok for keeping around for travel.
Perlier Revitalizing Body Butter White Almond – I lurv me some body butter! I like it because it's so thick and luxurious. My hands tend to get extremely dry because I wash them so much, so I'm constantly applying lotion and body butters are the best. I loved the consistency of this one, but it didn't smell good. It smells like baby powder with a very faint hint of almond. They have other scents, so maybe one of those would be better since I really liked the consistency.
Coastal Scents Revealed Eye Shadow Palette – I'm all into eye shadows at the moment. After watching a bajillion tutorials, I'm finding more creative ways to wear my eye shadow than just sweeping on one color and calling it a day. I absolutely loved these! They are very pigmented, so the color lasts all day. I love the shades in this sample. Two are matte and two are shimmery. I like to put the pinkish one on my lid and use the darker one in my crease, then brighten right under my brows with the white one. Two thumbs up on these!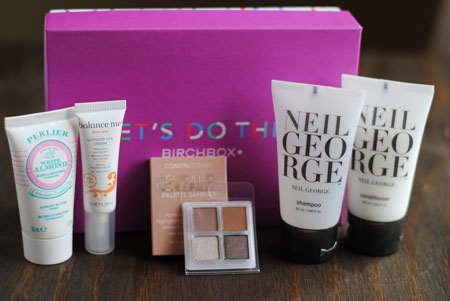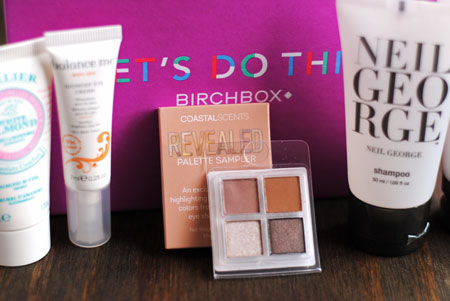 What beauty products are you loving lately?
Disclaimer: I am not affiliated with Birchbox nor was I compensated for this post. All opinions are solely my own, as always. The links in this post include a referral code where I will receive referral points towards future product purchases should you sign up for the Birchbox service.