The PC Muffin is my absolute favorite muffin from Fido here in Nashville. Funny thing is I discovered it at a different coffee shop. A few years ago I worked down the street from a coffee shop that sold Fido goodies and my standing order was a café au lait with a PC Muffin. So, so good for breakfast. I would crave this muffin daily. It's a jumbo muffin and it's heavy and dense and one of those baked goods that gets better the next day.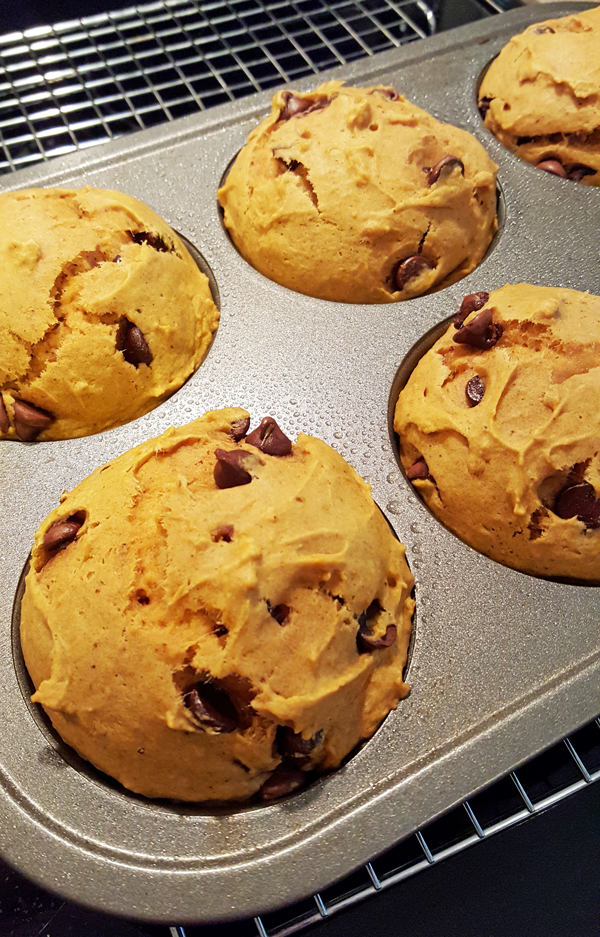 That coffee shop stopped selling Fido goodies, and yes, I could go to Fido to still get my muffin, but it wasn't as convenient and I was just heart broken. I lucked out and found a Nashville cookbook at my library with recipe! Jackpot!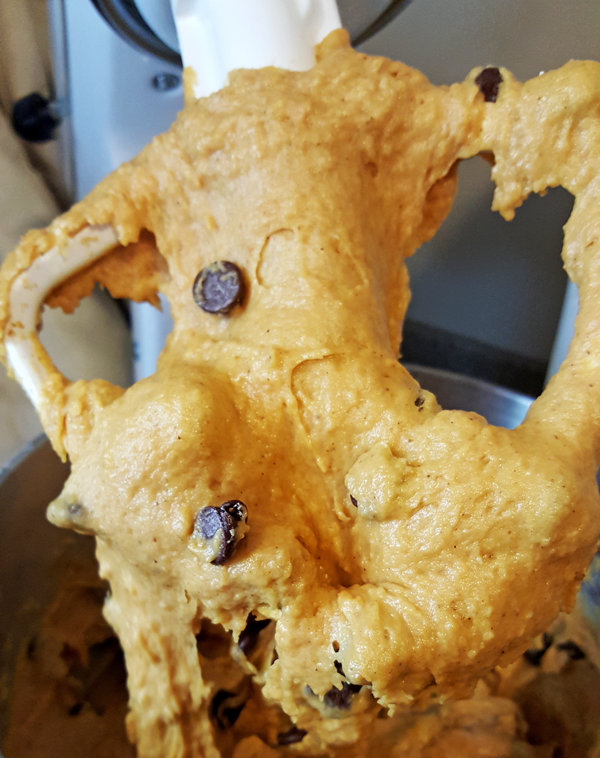 The PC stands for pumpkin chocolate chip and although that combination may sound weird, the two go very well together. See Pumpkin Brownie Swirl Pie, Pumpkin Chocolate Chip Sandwich Cookies, and Chocolate Chip Pumpkin Bread for more proof! (Sorry to all those instagrammers who voted no to that combo…you're missing out!)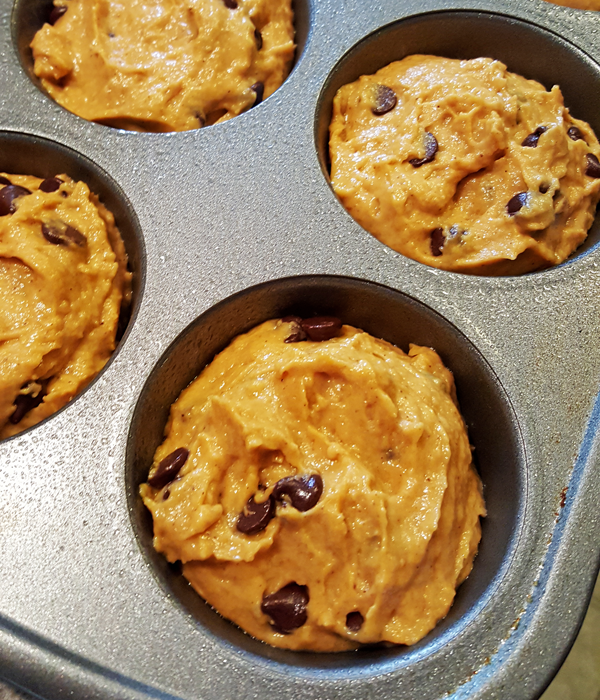 I ended up making a double batch so I could share these muffins with my coworkers. It was funny to see their faces when they saw the jumbo muffin. You could make these in a regular muffin tin, but you'll need to adjust your baking time. Now I can have them any time I want with no lines!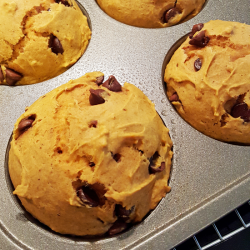 The PC Muffin
Fido's pumpkin chocolate chip muffin
Ingredients:
1/2 cup sugar
1/2 cup packed brown sugar
1/2 cup canola or vegetable oil
1/2 cup olive oil
1/2 cup unsweetened applesauce
1 3/4 cups canned pumpkin
3 eggs
3 1/2 cups flour
2 tsp. cinnamon
1 tsp. ground cloves
1 tsp. nutmeg
1 1/2 tsp. baking soda
1 1/2 tsp. baking powder
1 tsp. salt
1 1/2 cups chocolate chips
Directions:
Preheat oven to 275F. (Note: I made a batch at this temperature and they weren't quite done. Next batch I baked at 300F and it worked better.)
Combine the sugars, oils, applesauce, pumpkin, and eggs in a mixer with the paddle attachment on middle speed until evenly mixed.
In a separate bowl, combine the remaining dry ingredients, except for the chocolate chips. Add the dry ingredients to the wet ingredients, about 1/3 at a time, until evenly mixed on low speed.
Spray a large muffin tin with cooking spray or use muffin liners. Scoop about 3/4 cup of batter into each muffin cup. Bake for 30 minutes, rotating the pan after 15 minutes, or until a toothpick comes out clean. The muffins may need about 5 more minutes if the toothpick has batter stuck to it.
Cool in pan for 5 minutes, then transfer to a wire rack to cool completely.
This post contains affiliate links.