Changing up the topic today so I can share with you some of my favorite looks I've been wearing through Fall and now Winter. I'm just starting to care a little bit more about clothes, hairstyles, and makeup so I'll be sharing my finds along the way with you. I'm perfectly fine wearing what I call lounge clothes around the house, but I like to make more effort for work and going out. Even with that said, I don't want anything too fussy or uncomfortable. Here are some of my favorite outfits lately, accessories I pair with them, and where to find most of them.
The Long Sweater/Jeggings Look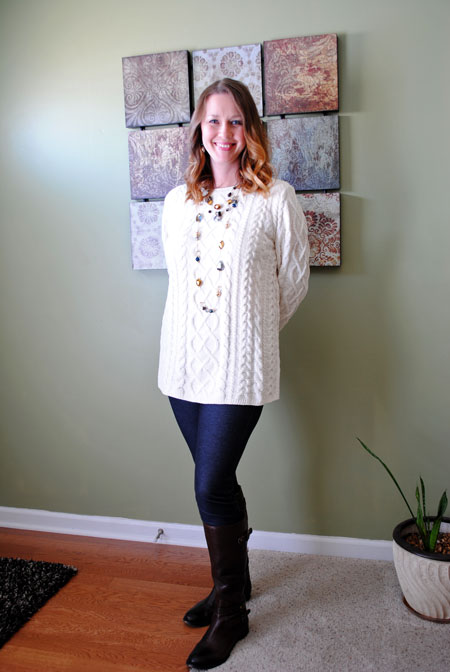 I swore I'd never own jeggings (and I'm pretty sure I tweeted negatively about them a while back), but I've caved! When I found this cable chenille pullover, I just had to have it. It's incredibly soft and warm. I'm still learning how to put looks together, but I knew immediately what I wanted to wear with this sweater. I remembered seeing denim jeggings and thought this would look so pretty with the sweater and dark brown boots. (I love the sweater so much that I recently bought another one in red…and hurry it's on clearance at J.Jill!)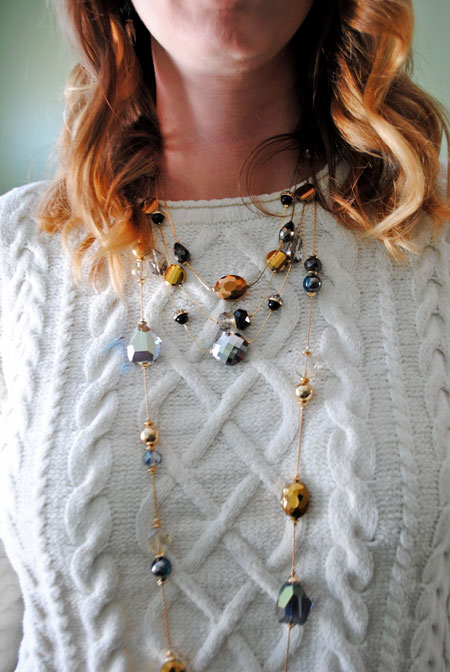 I jazzed it up by layering a long necklace with a similar short necklace and matching earrings.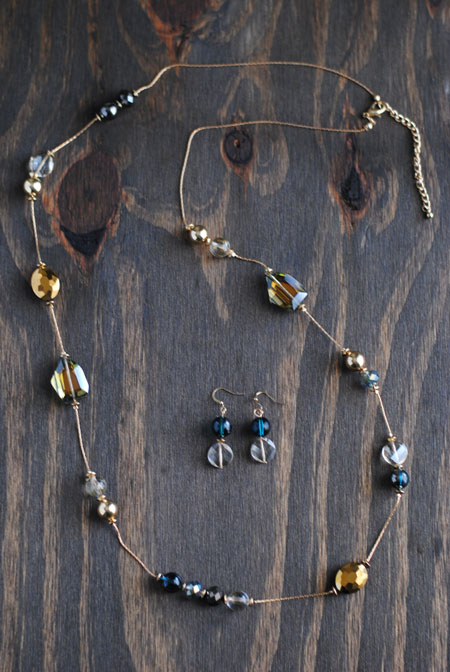 When I wear the two necklaces together, I wear the blue bead earrings. I think they match so well with denim, and I like the bit of color.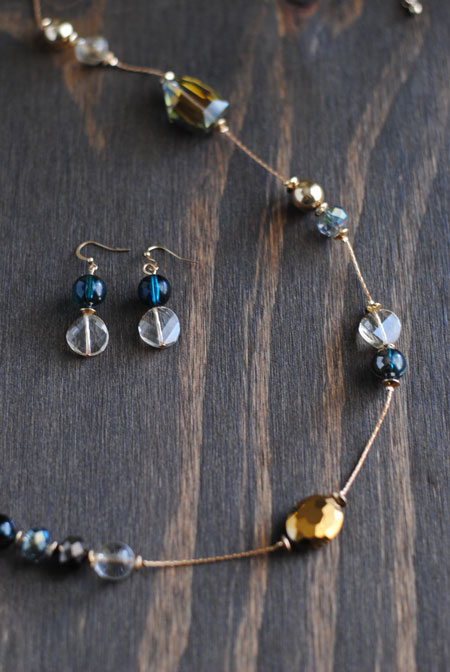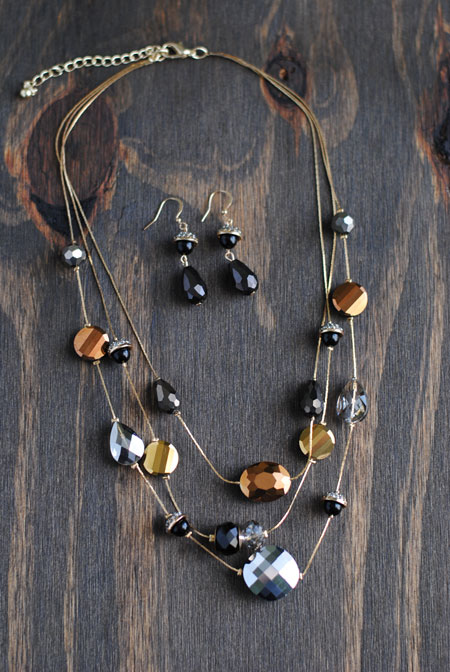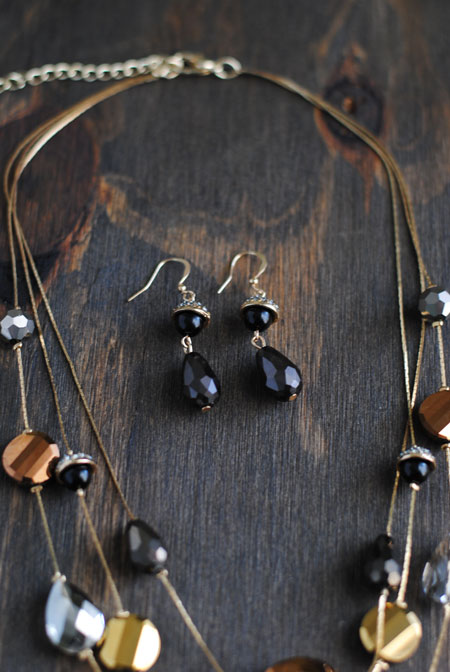 Sweater: J.Jill
Jeggings: Target
Boots: Dillard's (a year ago)
Necklaces: Charming Charlie
Mix & Match Cardigan
I love cardigans. Love, love, love them. I have a habit of finding one in a style I like and buying several colors. Although sometimes I go the boring route and get black, brown, or cream. This time I decided to spice it up with a bright fuchsia. I pair this cardigan (from Target) with a few different pieces depending on how dressy I want to get.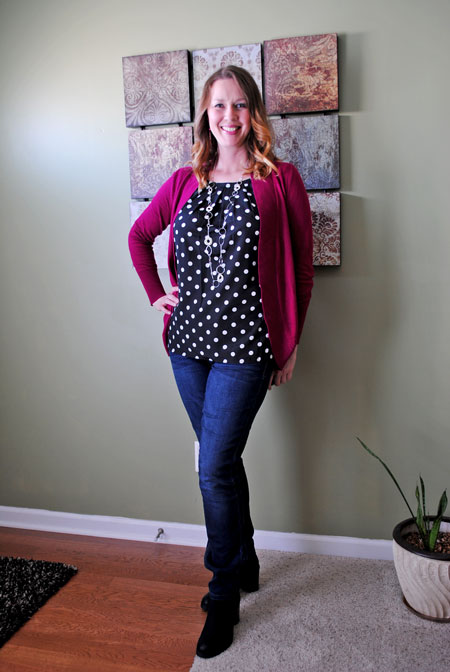 The pop of fuchsia is fantastic over this sleeveless black and white polka dot top, a simple silver necklace, jeans, and boots.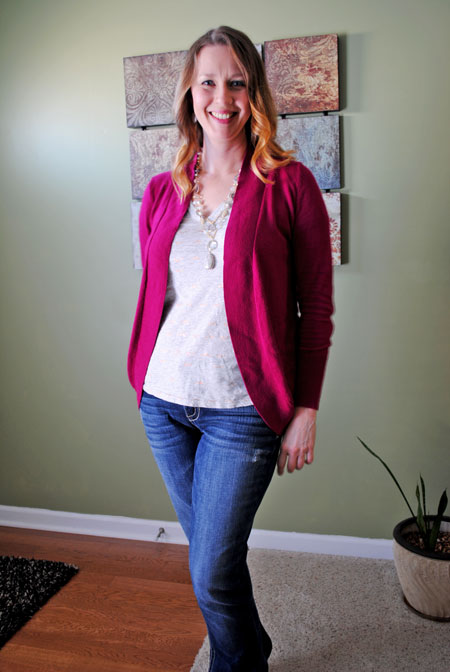 To dress it down, I pair the same cardigan with a v-neck tee, fun necklace, and casual jeans. This heather grey tee (from Target) has bits of copper sparkle on it. Love it!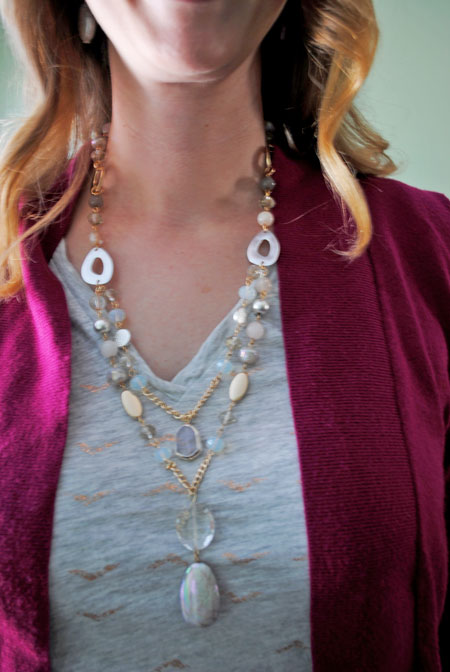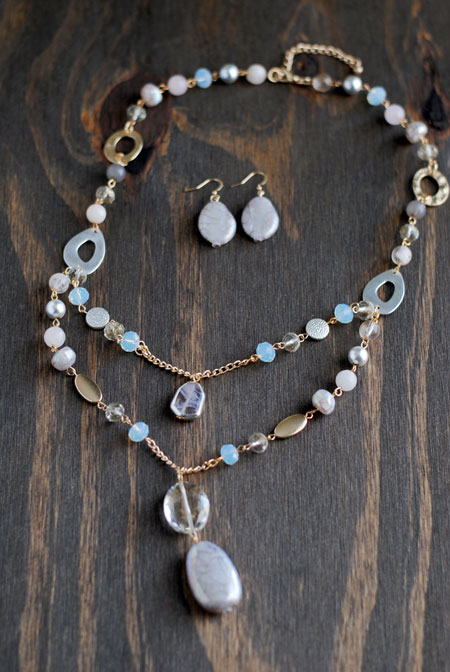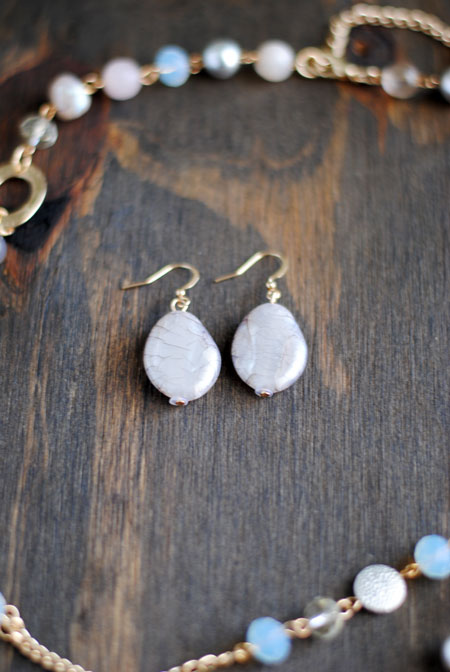 Necklace with matching earrings from Charming Charlie.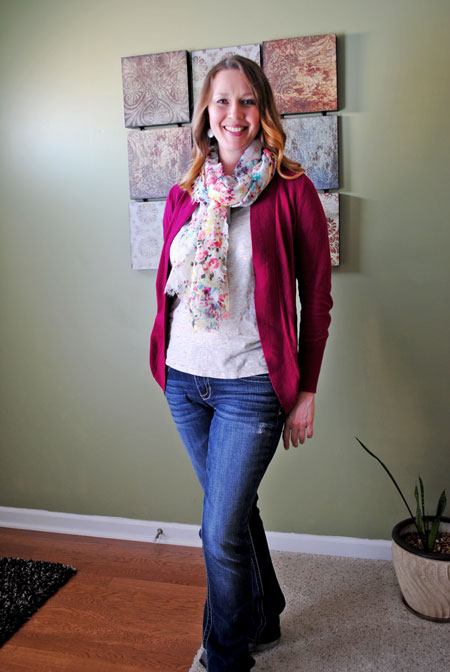 If it's really chilly and I'm going to be out, I'll add a fun scarf. This one (also from Target) has flecks of fuchsia, so it pairs well with the bright cardigan.
Easy looks you can mix and match for cooler months…and clearly I love Target. 😉 What looks are you loving this season?