Butternut Squash Mac & Cheese
What's comfort food for you? A hearty stew? A brothy soup? For me, it's macaroni and cheese and I had no idea how good it could be until I stumbled on this recipe for Butternut Squash Mac & Cheese! Yeah, it sounds a little weird, but trust me. Roasted butternut squash adds such a depth of flavor, slightly sweet, but complements the Parmesan and sharp Cheddar beautifully. Once blended, it makes this mac and cheese some of the creamiest mac and cheese on the planet.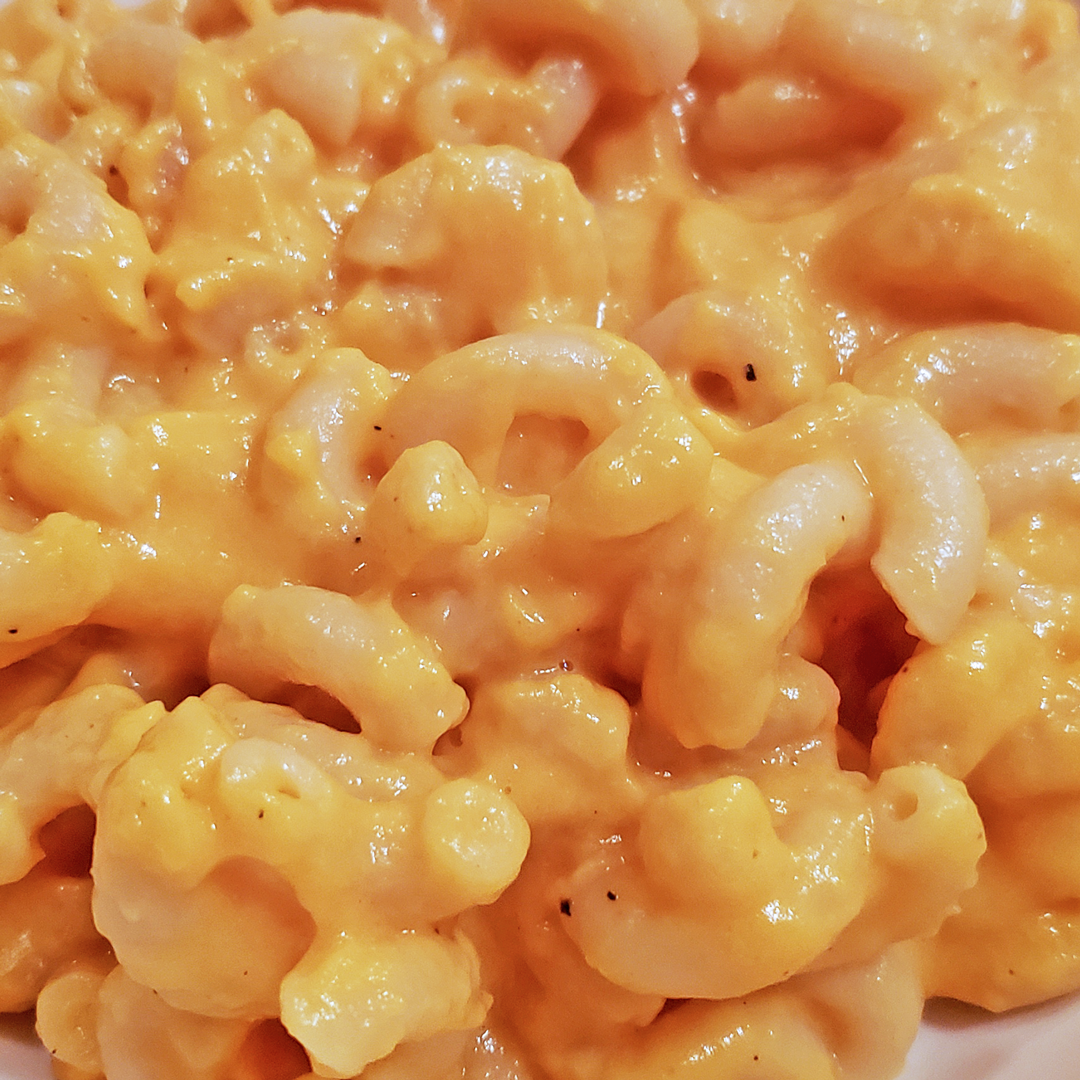 Cube your butternut squash and roast in the oven. I can't say enough about roasted veggies. It really brings out the best of their flavor and those crispy bits… 😋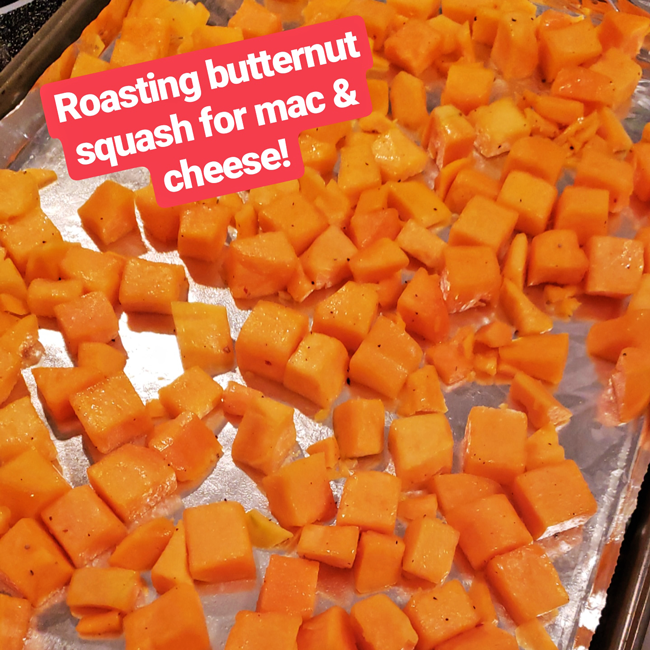 Blend it! Here's where the magic happens. Greek yogurt and nonfat milk help keep the calories low, but the creamy texture high.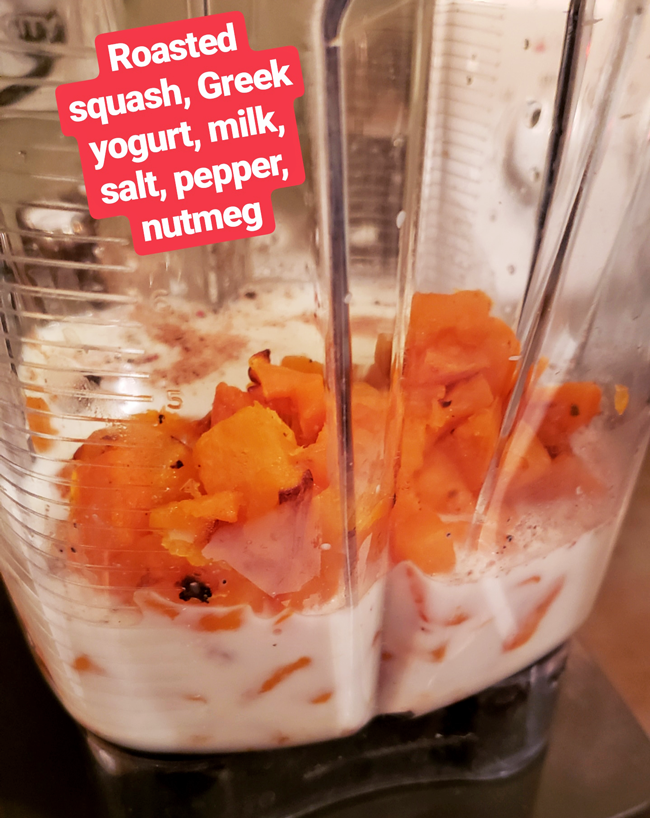 It may be a tinge healthy, but we're not leaving out the cheese! Salty Parmesan and sharp Cheddar, yes please and thank you!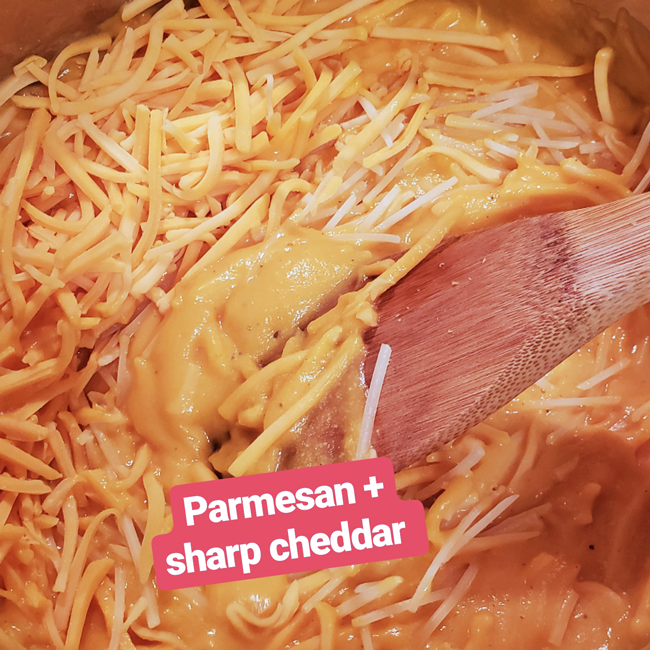 If it's cold where you are (and if it isn't, where are you? can I come? 😁), a big bowl of this is all you need to get through winter. Cold weather dinner luxury. You won't be able to get over the creamy, cheesiness of the sauce. I never want to have regular mac and cheese again!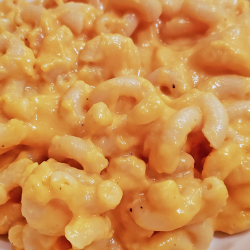 Butternut Squash Mac & Cheese
Ingredients:
1 medium butternut squash (about 3 pounds), seeded and cubed
1 tbsp olive oil
12 oz uncooked elbow macaroni
1/4 cup plain Greek yogurt
1 cup nonfat milk
1 tsp salt
1/4 tsp pepper
Dash ground nutmeg
1 1/2 cups shredded sharp cheddar cheese
1/2 cup shredded Parmesan cheese
Directions:
1 - Preheat oven to 400F. Place squash in a large sheet pan with sides. Toss squash with olive oil and arrange in one layer on sheet. Roast in oven until squash is tender and lightly browned, about 25-30 minutes.
2 - Meanwhile, cook pasta according to package directions for al dente.
3 - Place yogurt, milk, salt, pepper, and nutmeg in a blender. Transfer roasted squash to blender; cover and process until pureed. Add mixture to large saucepan; heat through. Stir in cheeses until melted.
4 - Drain pasta; add to squash mixture. Toss to coat. Serve immediately and enjoy!